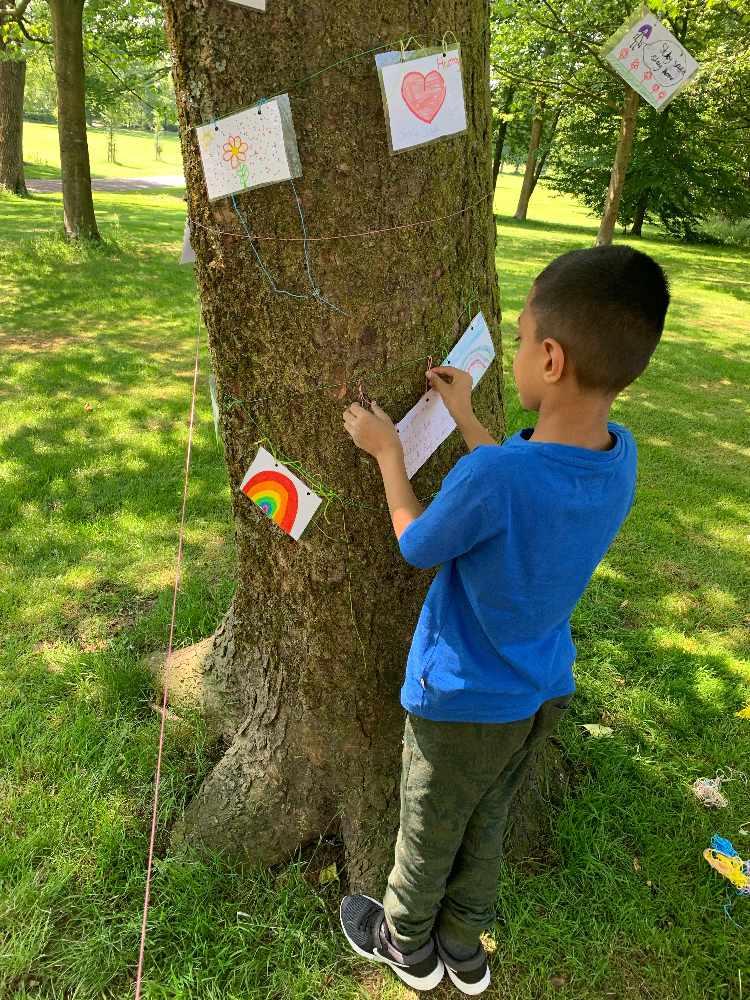 Pupils at an Oldham primary school have created a special 'drawing tree' in a local park to share their messages of love, help and support. 
Like many other schools across the region, Alexandra Park Junior School is now open to Year 6 pupils - as well as the children of key workers and vulnerable pupils.
The Brook Lane school's children wanted to show its at the heart of its community by making a drawing tree inside Alexandra Park to share their messages with all members of the school - including those who aren't back in the classroom yet.
PSHE Leader Samantha Nicholson-Hickling said: "It's a wonderful way to keep out community connected even when we are separated by this virus. Many of our children use the park for their daily exercise with their families, so will hopefully see this and be reminded of all the fun they've had with us at school.
"We are looking forward to seeing the rest of our school community, but only when it is safe to do so. Hopefully that will be in September but we just don't know yet. The safety of our pupils and school community is 100 per cent the most important thing."
The children chose the rainbow as the main image as they said they had seen so many rainbows to commemorate and support the NHS, so they felt it was the best symbol to show that they cared about their community.