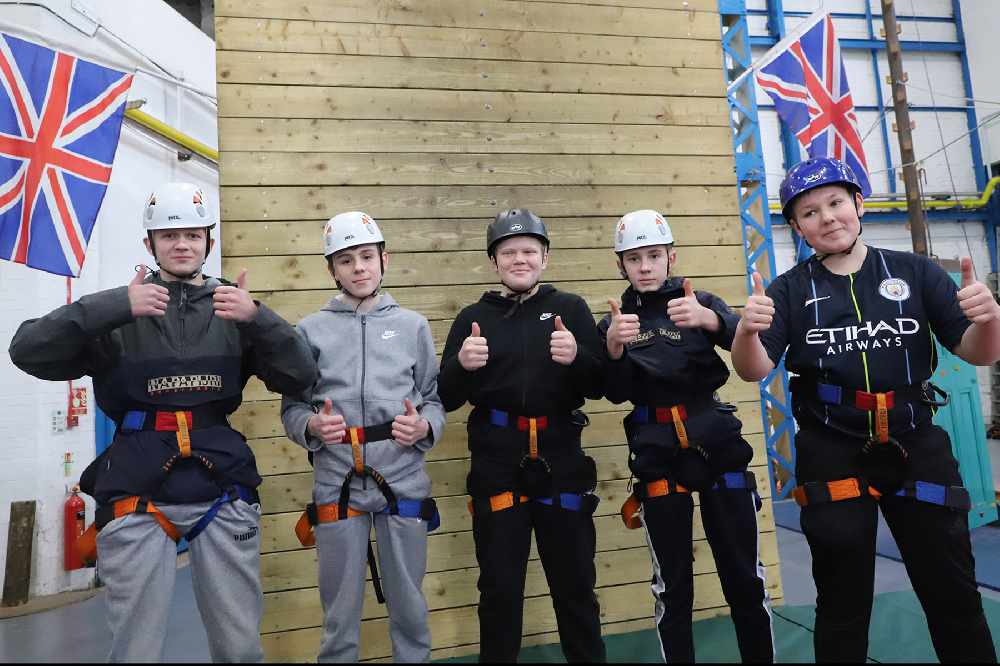 Pupils from Oldham were selected to take part in the Respect Project.
The event was delivered by the Boys and Girls Clubs of Greater Manchester via Oldham Boxing and Personal Development.
The Respect Project is designed to help young people in school Year 9 to increase their ability to deal with life's problems, with participants becoming more resilient. It helps participants to view crisis situations in a less daunting way by re-framing adversities. Both beneficial and damaging effects of actions are recognised and the young people are taught to set reasonable and manageable goals to deal with problems. A series of challenges and coping strategies are used to develop positive self-esteem and self-confidence.
The first stage of the project took place at the Challenge For Change Centre in Trafford where young people were put through numerous activities designed to develop key and thinking skills and encouraged to reflect on what, and how, they learn.
They learnt in a fun and practical way and reflected on how the skills can be applied to different subjects, problems and real-life situations.
The Respect Project takes place over a four-month period, during term time. Some elements happen during school time and others are at evenings and weekends. All take place away from the school setting. This informality allows the young people to open up to trusted adults and overcome fears and barriers to progress.
Eric Noi from Oldham Boxing said: "The Respect Project is a golden opportunity for pupils to have some positive input, to learn about themselves and to learn to work with others."
Images by Nigel Wood