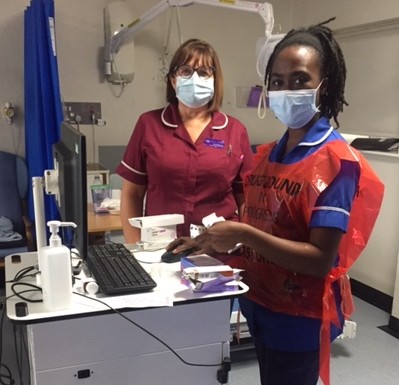 AS the NHS celebrates its 72nd birthday this weekend, the Northern Care Alliance NHS Group is saying thank you to all its staff for their hard work and dedication, but particularly to those who have worked for many years in the NHS.
An amazing 1,259 of the NCA family - including staff at The Royal Oldham Hospital - have over 30 years of NHS service which equates to 44,635 total years' service in both clinical and non-clinical roles, caring for patients in hospital and community settings.
NCA chief executive Raj Jain said: "We always celebrate the formation of the NHS on 5 July, but this year has a particular significance for us as we work through the most challenging of times which many of us will never have known before.
"I am proud of all the staff within the NCA who are working above and beyond their normal capacity, but I would like to pay particular tribute to those staff who have many years' service within the NHS. Their dedication to improving and saving the lives of countless patients over the years, in both direct and indirect patient care is outstanding."
Reminiscing about their time in the NHS over the years are:
Lilian Fairhurst – staff nurse in outpatients at Rochdale Infirmary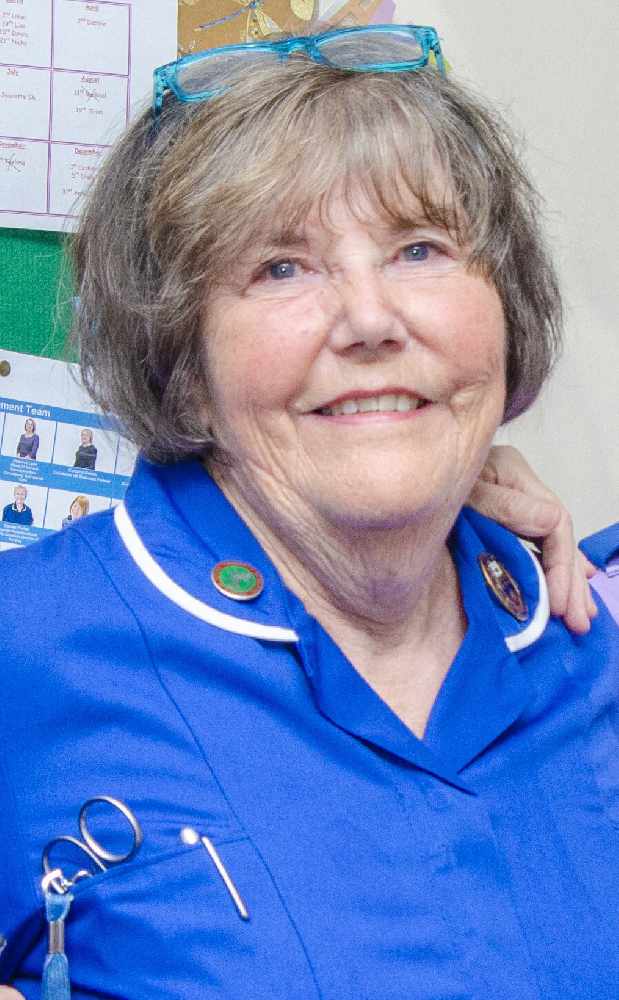 Lilian has been nursing for around 50 years in the Rochdale area and is well known for her care and compassion. Working on nights for the majority of her career at both Birch Hill Hospital and Rochdale Infirmary, she has also worked within the A&E department and for the last 20 years within the outpatient department.
She said: "I have always wanted to help people and so nursing was the perfect career for me. I love my job and making patients feel at ease is so important to me. A smile works wonders for both patients and staff.
"I am proud of what I have achieved in my career and of being part of the outpatients department team. We respect each other and work well together, no matter what our role. From nursing staff, to porters, admin staff, to cleaners, we all have our part to play in the team."
Peter Taft – advanced biomedical scientist at The Royal Oldham Hospital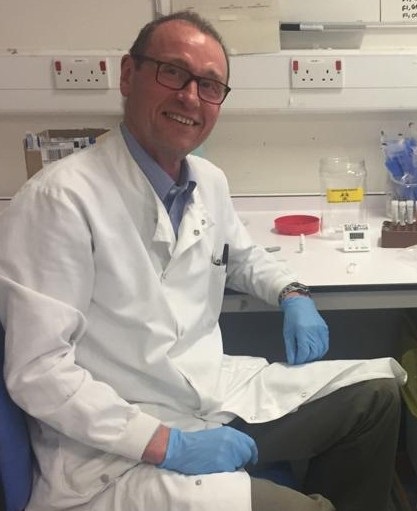 Peter has worked in the NHS for 46 years after starting as a junior medical laboratory scientific officer in pathology at the then Oldham and District General Hospital in August 1972.
Over the years he worked his way up to manage laboratories at Oldham, Scarborough, Harrogate and Salford, before returning back to Oldham in 2009 to take up a post as an advanced biomedical scientist in microbiology.
Peter said: "I am proud that microbiology now has a high profile as when I started in 1972 nobody knew that we existed! I enjoy my job and especially when I get the chance to work with our trainees and see them develop into confident, experienced members of our team."
Rosemary Brown – healthcare assistant at Broughton Health Centre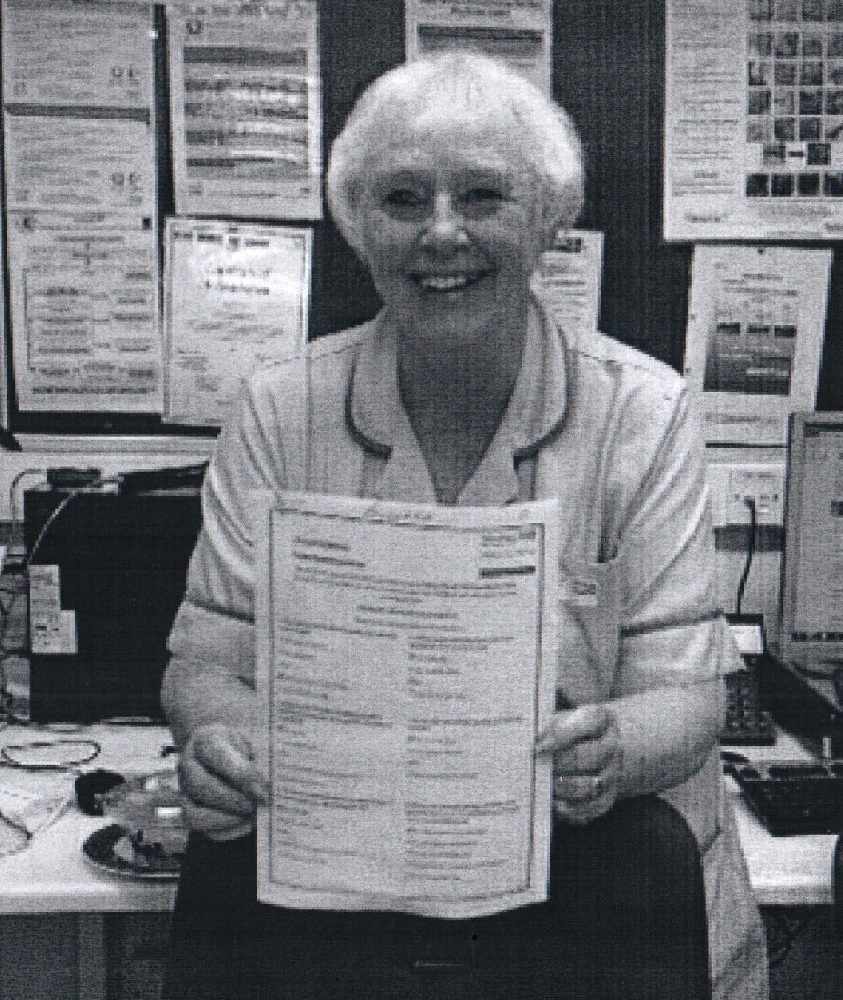 With 47 years' NHS service, Rosemary has worked within many different departments across hospitals in the Salford area. She gained experience in surgical wards, orthopaedic wards and in theatre and says that she loved every minute of it.
Working days, evenings and night shifts since the early 1970s, Rosemary is now settled into a new role within the district nursing service at Broughton Health Centre. She has worked there since 2004 and thoroughly enjoys the challenge of her job.
She said: "I work within palliative care and get great satisfaction out of the care and attention which we give to our patients. I enjoy the contact I have with patients and can't wait to get back into work after shielding, to be with them again.
"I am proud of working in the NHS as we work hard for our patients and all pull together as a team. I have made lots of good friends over the years with my colleagues and I think of us as a family – we always welcome new members to our team."
Ann McIlwraith – practice based educator at Fairfield General Hospital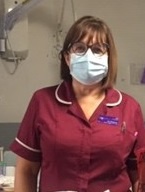 Ann says that her profession is not just her job, but her life. Spending 42 years to date in the NHS, she has worked within the health service in Bury since starting as a nurse cadet at the age of 16.
Qualifying as a staff nurse, she worked at Bury General Hospital before gaining her first sister's post working on respiratory and stroke wards. Since then, Ann has worked on numerous wards at Bury General and Fairfield General Hospital over the years and before her phased retirement was the ward manager on the respiratory ward at Fairfield. Now working as a practice based educator on wards 20 and 21, Ann is still enthusiastic about her career.
She said: "In my present role I do very little hands on nursing but I enjoy helping to support the nurses on the wards, especially the newly qualified nurses, international nurses and the healthcare assistants.
"I am proud of being a nurse caring for patients and staff. I work alongside some fantastic people and have done this throughout my career. Over the last 12 weeks since the Covid-19 pandemic I have been amazed at how all the staff on the frontline at Fairfield General Hospital have worked so hard to provide the best patient care that they could under difficult and different circumstances. The teamwork in our NCA family has been fantastic."