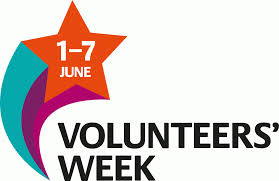 This week would traditionally be Volunteers' Week in the UK – a week in which we celebrate the volunteers who give so much to our communities.
Due to the coronavirus pandemic, it is not possible of course to go ahead with many of the events and promotions held to celebrate the invaluable work of volunteers around this time.
So instead of the traditional celebration, the week is being used to say a big 'Thank You' to all the people who've volunteered at this extraordinary time.
Locally, Action Together have received an unprecedented response to their call for emergency coronavirus volunteers across Tameside, Oldham and Rochdale, and will be thanking all of their volunteers throughout the week.
You can join by thanking volunteers on social media using the hashtag #WeActTogether. They will also be sharing their stories on their social media accounts, and showing what they're doing to support our communities.
Action Together would like to say a special Thank You to all their members, groups, partners and charities who give their time, effort and skills to volunteering.
Meanwhile, Dr Kershaw's Hospice in Royton have said a special thank you to all of their volunteers who help to keep its services running.
In honour of this special week we would like to recognise and thank our Hospice Volunteers for their commitment and dedication to Dr Kershaw's Hospice. Thank you for everything you do and we look forward to seeing you all soon! #VolunteerWeek pic.twitter.com/2JthC7fbNA

— Dr Kershaw's Hospice (@KershawsHospice) June 1, 2020
The hospice will also be shining the spotlight on some of its amazing volunteers and providing some insight on why they volunteer at Dr Kershaw's and the various roles it has to offer. Follow @KershawsHospice on Twitter and click here to go to their Facebook page.
Similarly, Oldham youth charity Mahdlo Youth Zone will also be sharing volunteer stories throughout the week on their social media channels.
Paying tribute, the charity also said: "Mahdlo could not do what we do without an incredible group of volunteers, mentors, and fundraisers who give their time to help support Oldham's young people."
For more, head to @mahdloyz on Twitter or visit their Facebook page by clicking here.
Meanwhile, Oldham Council says a massive big thank you to every volunteer in Oldham who has selflessly put others before themselves, especially during the coronavirus pandemic.
Meanwhile, local mental health charity Tameside, Oldham and Glossop Mind is also paying tribute to their volunteers.
As it's Volunteers' Week we wanted to say a big thank you to all our wonderful volunteers who dedicate time to supporting people. From front line counselling support and early intervention work to bake sales and sky dives! It helps massively. #KindnessMatters #VolunteersWeek2020 pic.twitter.com/6Rwp856BKe

— Tameside, Oldham & Glossop Mind (@TOGMind) June 2, 2020
If you would like to give a shout out to a volunteer you know during Volunteers' Week, get in touch with us here: https://www.questmedianetwork.co.uk/contact-us/