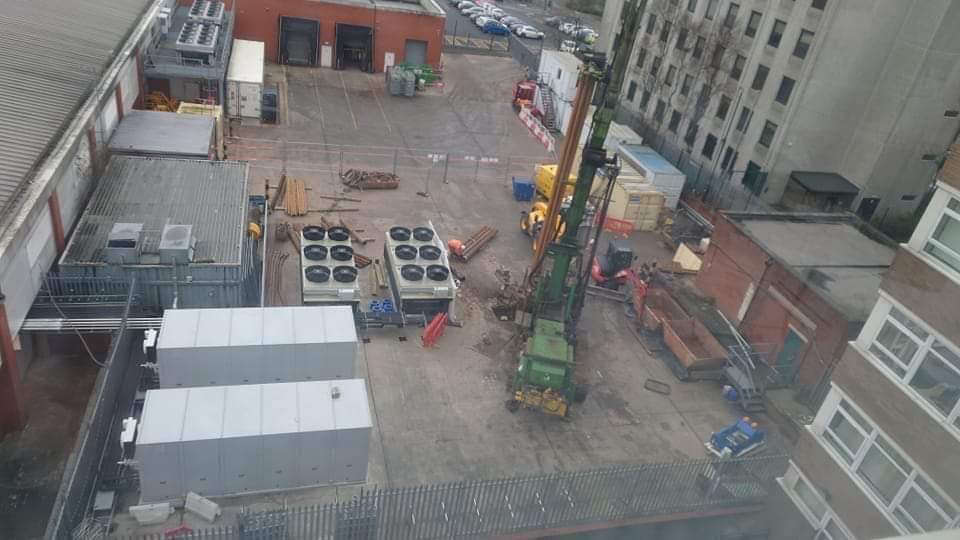 Image credit: Christopher Loftus.
An Oldham superstore has been chosen as the company's first in Britain to receive a pioneering investment of more than £1 million.
Engineers are installing a 'geo exchange refrigerated integrated heating and cooling system' at Sainsbury's on Union Street.
The system, which will eventually be introduced across the whole Sainsbury 1,400 estate, uses boreholes driven into the ground below the store to facilitate heat transfer.
In the summer, hot water from the refrigeration process will be pumped down the boreholes, releasing heat into the surrounding ground. In winter, the process is reversed and the warmth locked in the ground will be drawn upwards to help heat the store.
A Sainsbury's spokesman explained: "The system is similar to an air source heat pump but is much more effective and efficient to run.
"We're also investing in a new refrigeration infrastructure, installing the latest chilled cabinets, shelf-edge technology and demand-controlled ventilation to improve energy efficiency throughout the store.
"As well is helping to refine the look and feel of our chilled departments instore, these investments mean we'll be able to operate the store using less energy to support its heating and cooling needs, supporting our commitment to become net zero in our own operations by 2035.
"We hope our customers will also enjoy the other enhancements we're making to the shopfloor, which include upgrading our beauty aisles and reprioritising the scope and layout of some of our departments.
"These are helping us to bring bigger and more tailored ranges into stores as we adapt space to ensure we are better set up for what our customers want to buy, now and in the future."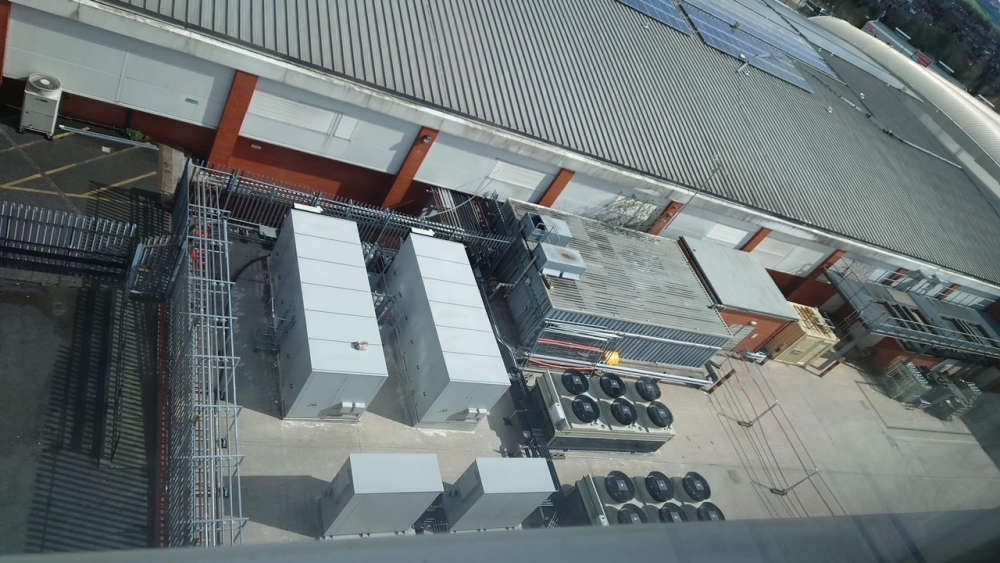 Image credit: Christopher Loftus.
The company is a member of the Considerate Constructors Scheme and the investments in Sainsbury's Oldham are being carried out in ways aiming to minimise disruption to customers and neighbours.
David Pilbeam, Sainsbury's Head of Property Planning, Design & Development, said: "This project marks another step forward for us as we continue to trial cutting-edge technological solutions to reduce energy consumption in our stores.
"We know our commitment towards becoming net zero is as important to our customers as it is to us and we hope to build on the success of this trial in more stores in the future."
The works are scheduled for completion in early May.
Read more from the Oldham Reporter