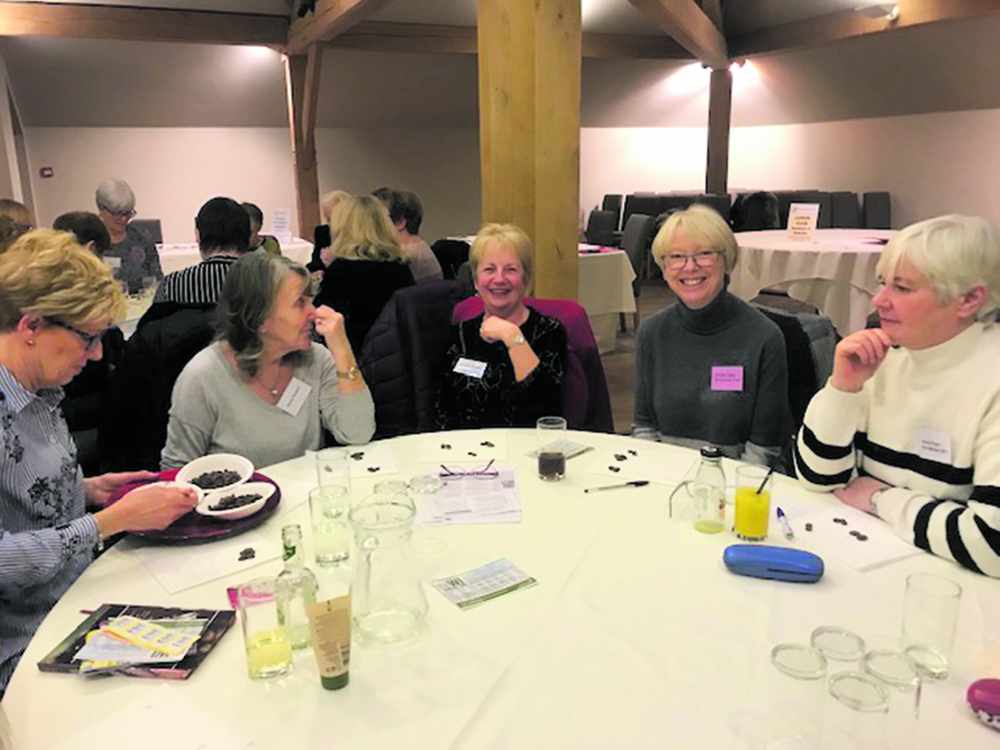 The discerning ladies of Saddleworth WI were encouraged to discover secrets of the sweet taste of success... by holding their noses.
That's because guest speaker, Michelle Nye of Chocolates and Truffles, gave entertainment with chocolate, outlining her journey from the NHS to Chocolatier, a quiz on chocolate and then a tasting session.
And she demonstrated the correct way to taste chocolate is to hold your nose, place the chocolate on the tongue to melt, release the nose and then you should be able to taste all the flavours within the chocolate.
"Our members certainly enjoyed Michelle's talk – there were smiles all round," said a WI spokesperson.
Next month's guest speaker on February 5 is Judith Barker, who is a well-known face and name in the acting profession. During her long career, she has performed in over 250 plays in professional theatre.
Her television credits include Peak Practice, Holby City, Heartbeat, Coronation Street, Brookside, Hollyoaks, Emmerdale, Scott and Bailey and Warren, as well as numerous one-off dramas, several films and also multiple radio plays.
Credits also include National tour of Calendar Girls, Everyone's a Winner (Manchester Royal Exchange), Shameless, A Passionate Woman (opposite Billie Piper), and Miss Potter with Rene Zellweger.
Judith is also a Stage Director and Principal Director and Head of Drama at Saddleworth Drama Centre.
Saddleworth WI promise a full and varied calendar for 2020, with many interesting and diverse speakers, activities, trips and workshops.
The Walking Group are visiting locations from Foxdenton Hall, Saltaire, Crowden, Werneth Low, Ambleside, Hollingworth Lake and Shibden Hall, setting for the hit TV series Gentleman Jack.
They have a Lunch Club that meet once a month to enjoy the delights of our local restaurants.
And their Book Club have a wide variety of reads chosen by the members, with their Cakes and Crafts Group being extra creative and busy on the run-up to Easter.
For full details of all the groups and clubs, visit www.saddleworthwi.com
Saddleworth WI meet on the first Wednesday of each month in The Oak Room, The White Hart, Lydgate. Visitors are welcome for a fee of £3.
Main image:
NOT TO BE SNIFFED AT: The sweet ladies of Saddleworth WI trying out chocolates.