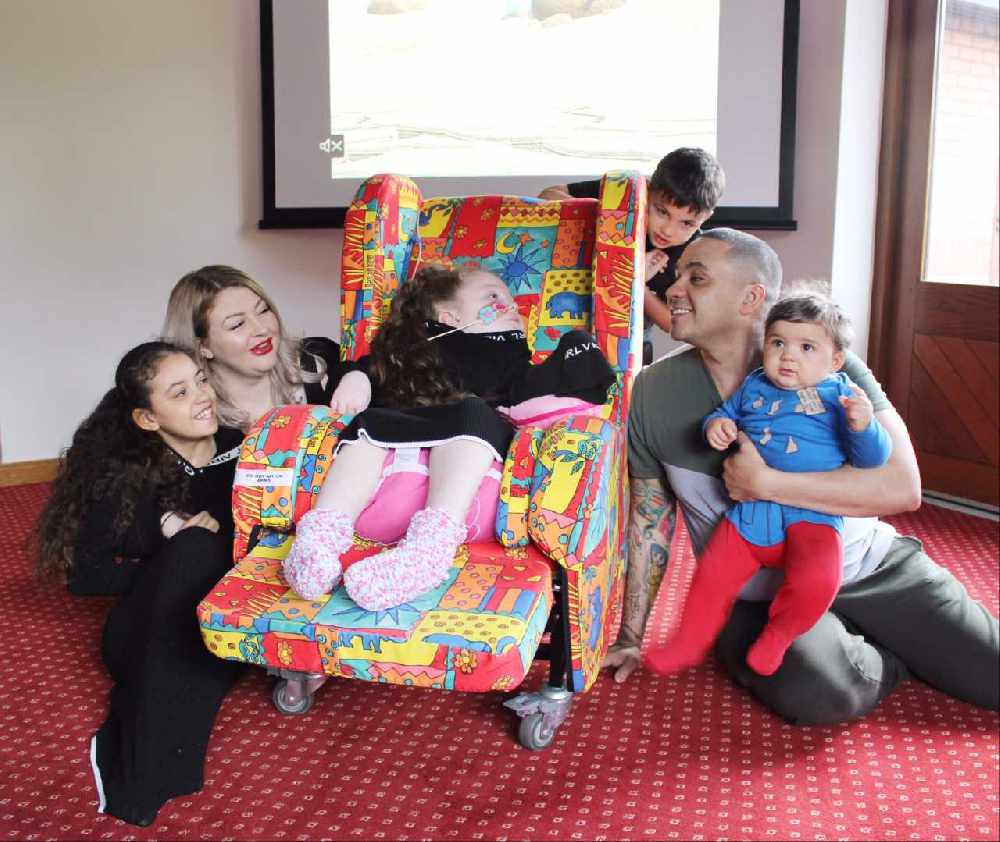 A Saddleworth family is being brought closer together thanks to new developments at Francis House Children's Hospice.
Tehyah Solan-Clarke suffered a series of mini strokes when she was just three years old and over the years it has been difficult to enjoy family activities.
But from the comfort of a specially adapted bed, Tehyah, now eight, is able to join her siblings Aaliyah, nine and Dantay, seven, along with members of the care team in a newly-built cinema room at the hospice.
The cinema room is just one of a range of facilities the hospice has that enables families to enjoy time together, along with a hydrotherapy pool, multi-sensory rooms and soft play areas.
Dad Aaron says the children count down the days until they are booked to come for respite stays like 'waiting for Christmas'.
The severity of Tehyah's condition means her parents have completely adapted their lives and now cope daily with oxygen, medicines, suction and feeding pumps, and doing everything they can to keep Tehyah comfortable. Tehyah can no longer walk, talk or feed herself and mum Sam admits to 'living in fear' when she is not with her. But the one place she can relax is Francis House.
Sam said: "As a parent you naturally want to treat your children the same, but we can't because of her illness. Here there are people and things for every single one of them. When we come here, we don't feel guilty because they are all happy and having a great time."
Aaron added: "Due to her medical needs there isn't much we can all do together as a family, so the kids love coming to Francis House because there are no boundaries."
The whole family enjoys 14 nights respite spaced over three or four visits a year and Aaron and Sam stay in one of the family flats.
In summer 2018 Sam gave birth to son Tayon.
"I've found it so hard to deal with what happened to Tehyah even though it was nearly five years ago, but Tayon has brought so much joy into our lives," added Sam.
Francis House supports more than 500 families including over 110 from Oldham, Rochdale, Tameside and Glossop. Facilities include 14 bedrooms and seven family flats for respite care.