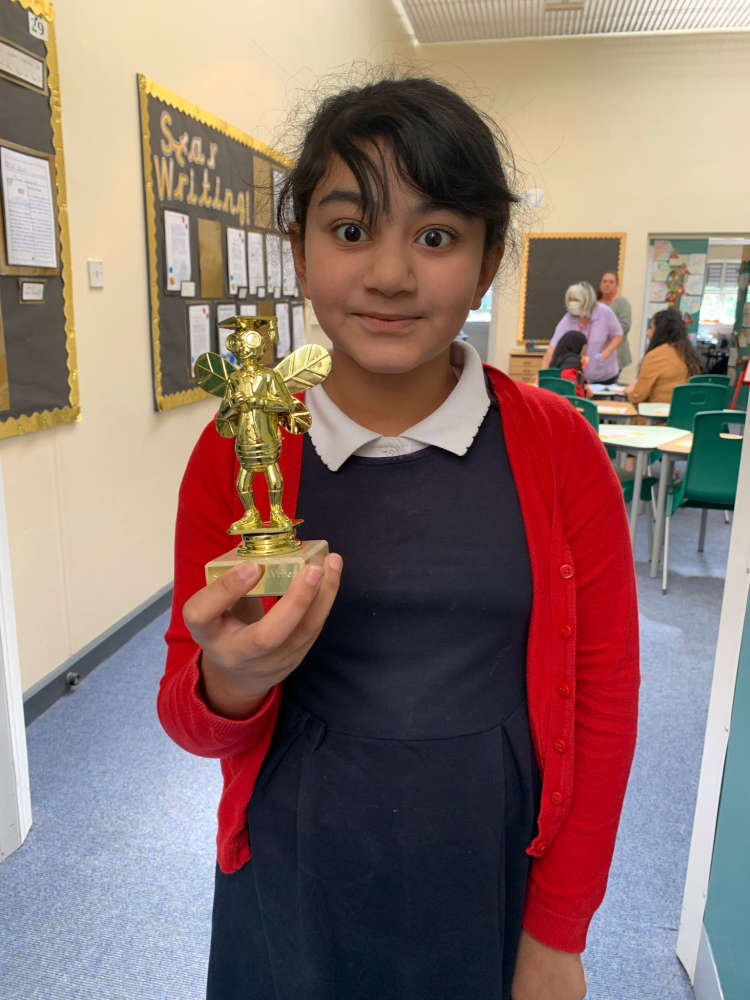 Normality was able to continue at Alexandra Park Junior School in Glodwick, as it hosted its annual Spelling Bee competition.
The Brook Lane school have been competing in the competition for a few years and in previous years have been lucky enough to come second.
Due to Covid-19, both 2020 and 2021's regional competitions had to be cancelled.
But the school saw no reason to cancel their in-school bee and it went ahead using Microsoft Teams to challenge the children to learn their spellings.
All 360 pupils at the school took part, challenging themselves to learn the trickiest spellings for their year group.
Each class held their own in-class competition to select a champion to take on the rest of the school. These 12 superstar spellers were put to the test by the judges Miss Thompson (Pastoral Staff), Mr Clarke (PE Leader), Miss Liddy (School Business Manager) and Mrs Seabright (Headteacher).
With words ranging from bruise to vacuum, all the children in the competition did exceptionally well. It took four rounds before any pupil was knocked out.
The school's top speller, Laiba Arshad (pictured), came from Class 6 (Year 4), with second place going to Hasan Ali, Class 9 (Year 5). The winner will have her name engraved on the school Spelling Bee plaque.
Mrs Griffin, Deputy Headteacher and Spelling Bee organiser, said: "We have been taking part in the Regional Spelling Bee for a couple of years now and in 2018 we were delighted to come second. We have truly missed not taking part the last two years but were proud to still hold a school event.
"The calibre of our entrants was phenomenal, the children are working incredibly hard to become good spellers and we are striving for first place when the Regionals return!"
Headteacher Mrs Seabright said: "It was super that we had children who were isolating at home join with their classes. It was a really great event that was thoroughly enjoyed by all children and teachers. Thank you Mrs Griffin for organising and the panel of judges Mr Clarke, Mrs Liddy, Miss Thompson and Mrs Seabright.
"Every child tried their very best and there was some very tricky words indeed.Well done to all the children who took part, particularly those who got through to the final. Many many congratulations to our winner 'Laiba Arshad' in Class 6!
"Your prize will soon be on the way and you will of course have your name inscribed on our School Spelling Bee Plaque. Well done and be proud of this great achievement indeed."
Read more from the Oldham Reporter