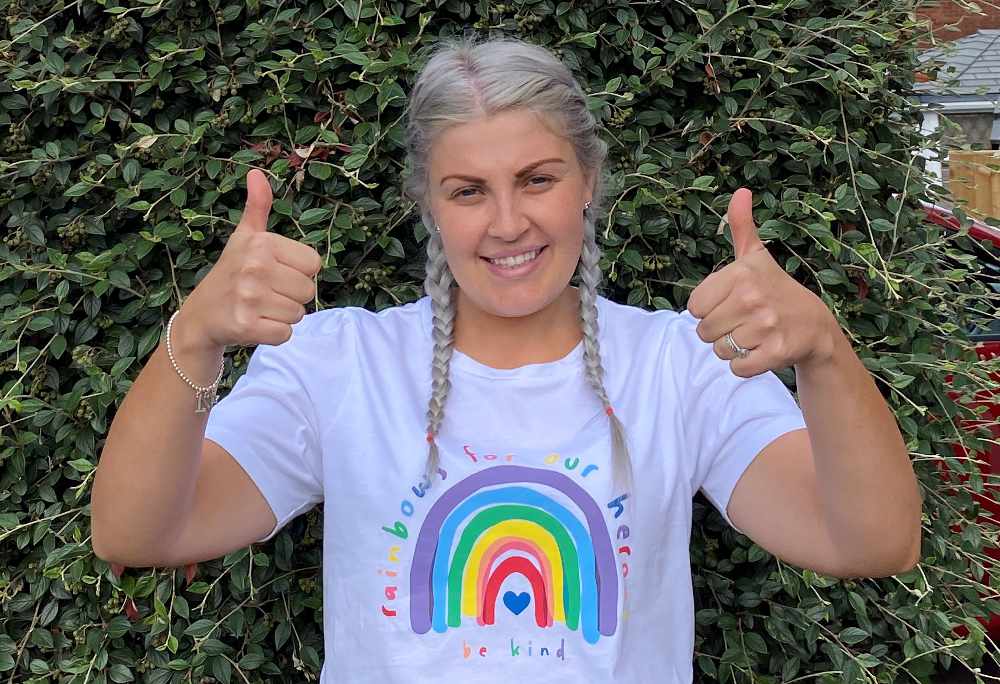 A children's hospice nurse has set herself a target of running 50 kilometres during August to raise money for the place that she describes as 'full of love, care, fun and laughter'. 
Lauren Hutchings (pictured), from Royton, joined Francis House Children's Hospice two years ago, and has been working throughout the pandemic supporting the families of children and young people with life-limiting conditions.
During the lockdown she started to run the couch to 5k, and when her wedding to fiancé Chris was postponed in May, running gave her the added motivation to get fit.
"I never ever thought that I could run. When I first started, I couldn't even do 60 seconds without getting a stitch and becoming out of breath. As I increased the amount of time that I spent running I thought why not attempt fifty 5k runs in August," said Lauren
Working for Francis House Lauren knows first-hand how dedicated and hard-working all the staff are. "The families are so grateful for all that we are doing during this difficult time," she added.
Lauren qualified at the University of Salford in 2015 and gained a BSc degree with honours in Children's and Young People's Nursing. She worked on a general Paediatric ward in Oldham before joining the staff at the Didsbury-based hospice.
"The team are so unbelievably supportive at Francis House and we genuinely care for each other as well as the children and families. We all share a passion to make a difference to these families and provide an outstanding service whenever we can.
"We have challenging and uncertain times at the moment, but we have all pulled together to ensure that the children and their families are at the forefront of all we do, and for that, we are so lucky."
Respite care at the hospice during Covid-19 is provided in accordance with Government guidelines and includes respite in smaller groups, maintaining social distancing and increased telephone support.
"We have had to adapt how we care for the children, but we have so much fun with them and every day brings something new," she said.
Lauren juggles her running around shift pattens and when her partner Chris is at home to look after their two children.
"I feel great once I have been running, I always remember however tough it feels, it's nothing compared to what the children, young people and their families are going through."
With two runs left before she starts a night shift, Lauren is set to complete her challenge having raised £270 of a £150 target.
"I would like to thank everyone who has donated and supported me. However big or small the donations are always gratefully received and will continue to help provide the services that the children and young people desperately need, especially in these difficult times."
To sponsor Lauren, visit https://www.justgiving.com/fundraising/lauren-hutchings1.