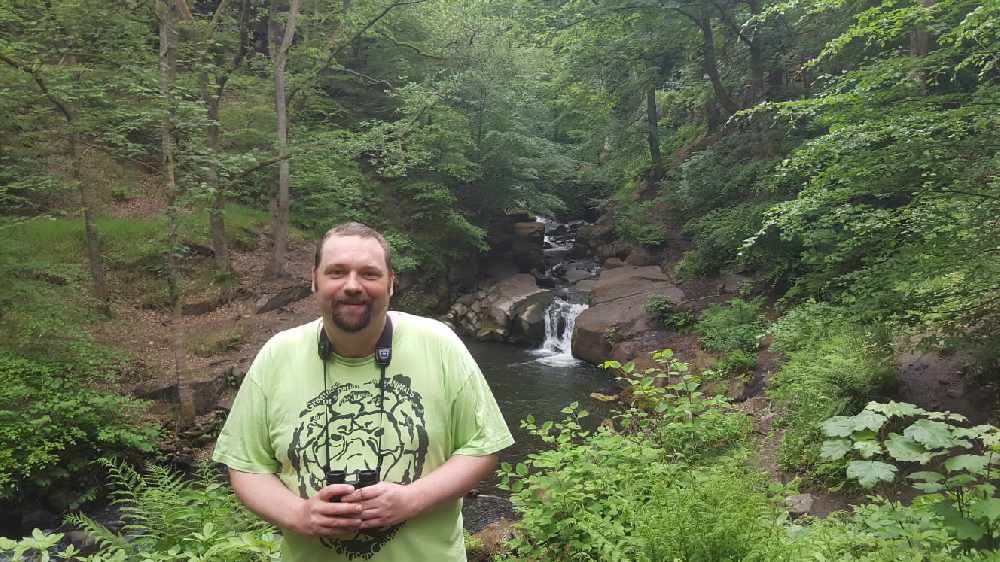 An author and ecologist from Royton is inviting people to love birds in his new interactive book 'Greater Manchester Birding City Region'. 
James Walsh, 43, (pictured) who is known as the Mancunian Birder as he is originally from Manchester, has had a passion about the flying creatures since he was a child.
"I've had a passion for birds and nature from a very young age," James explained. "As a Mancunian author, I thought that I would write a book that is a personal introduction to the amazing birdlife and environment we have here in Greater Manchester.
"Birdwatching, also known as birding, is a family-friendly, healthy and cost-effective activity. All you need to do is pick up a pair of binoculars and look in your garden or walk to the park.
"When you go birding a walk around your local area becomes an Urban Safari. It's a great day out for all the family trying to identify and count all the birds that you see. You don't even need a notebook, you can note your sightings on your mobile phone these days!"
He went on: "Birds are part of our heritage and culture in Greater Manchester, the Royal Society for the Protection of Birds was founded here, the Owl represents the Oldham borough, and there are many bird references and samples in Manchester music, such as 808 State "Pacific", The Doves, Oasis "Songbird" and Elbow "Starlings".
"This book is about connecting people to nature, so if you like this book and programmes such as Springwatch, why not get out and about and see what you can find on your own doorstep?"
His latest publication is now available as a free e-book with colour photos via Borrowbox - the online book borrowing service - and libraries across Greater Manchester.
James is also inviting comments on and questions about the book from readers, which you can email to northerngreenhouse@gmail.com.