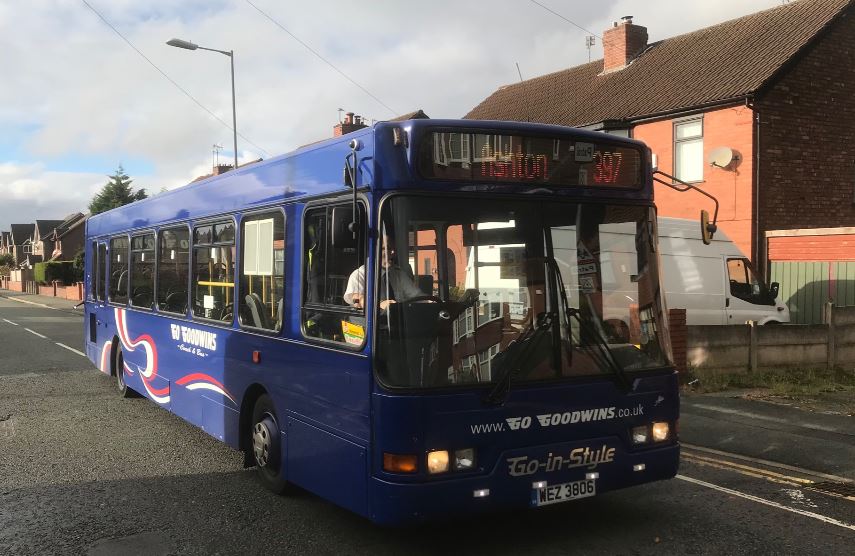 Campaigners are celebrating after transport bosses reinstated the bus connection between Failsworth and Ashton-under-Lyne.
The 396 bus, which ran from Newton Heath to Ashton-under-Lyne town centre via Failsworth, was proposed for route changes that would have meant leaving Failsworth excluded from journeys for good from 25 October.
Knowing how important this bus is to local people, particularly the elderly who use it to visit Ashton's popular market, campaigners led by Failsworth Labour Party sprang into action.
Oldham Council Leader and Failsworth Councillor Sean Fielding said: "When the changes came forward for agreement at the Transport for Greater Manchester committee, I quickly raised an objection. This bus is a lifeline for so many local residents as it is the only bus serving two of Failsworth's biggest residential areas.
"I was pleased that TfGM agreed to meet with me urgently to work up a solution that would see the link protected."
In preparation for the promised meeting with Transport for Greater Manchester, an online petition was launched and attracted almost 400 signatures.
Failsworth East Councillor Liz Jacques said: "It was tough conducting the petition online due to the coronavirus restrictions and it meant that a number of elderly people without computers phoned me to ask to add their name. However, each one that did had their own story about how important this bus was to them. It really reinforced that TfGM's proposal to cut it was totally wrong."
As the legal process to make changes to the service was irreversible, the change to the 396 went ahead on 25 October.
However, a new service numbered 397 was launched this week to reinstate the link. It follows the same route as the 396 as far as Park Cake Bakeries, before running direct to Ashton along Oldham Road.
It means the new bus provides quicker journey times to Ashton than the one it replaces and has proven popular already with dozens using the bus in the first few days, even despite the economic lockdown restrictions.
Cllr Fielding continued: "This is a fantastic result. We didn't just get the link reinstated but we got a better, quicker, service for Failsworth residents too."
The 397 bus is operated by Go Goodwins of Eccles and runs every 90 minutes between Newton Heath and Ashton-under-Lyne via Failsworth, Hollinwood and Bardsley. The timetable is available on the TfGM website at https://tfgm.com/bus/timetables.