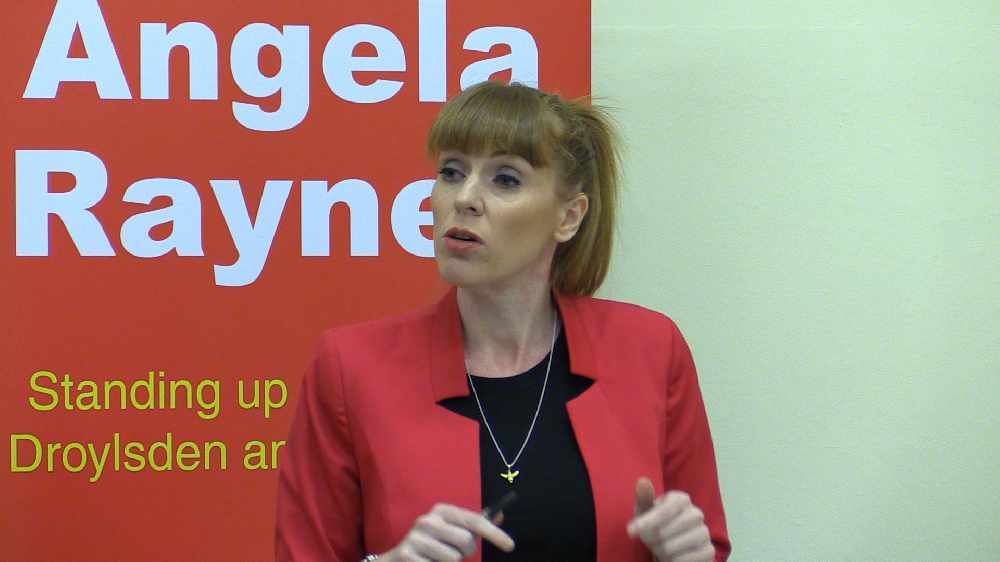 Ashton and Failsworth MP Angela Rayner has offered Marcus Rashford's campaign her full backing 'from one free school meal kid to another'.
The MP, who has often spoken of her tough upbringing where she relied on her free school lunch to get her through the day, says she is fully supportive of the England and Manchester United footballer's plea to the government to do "a U-turn" on its decision not to supply free school meal vouchers over the summer holidays.
The 22-year-old star, who himself received free school meals while growing up in Manchester, said his mother was a single parent trying to raise five children, that he remembered being hungry and that he would sometimes eat at friends' houses if there wasn't enough food on his own table.
He wrote an open letter to all MPs yesterday (Monday) asking for their support.
An Open Letter to all MPs in Parliament...#maketheUturn

Please retweet and tag your local MPs pic.twitter.com/GXuUxFJdcv

— Marcus Rashford (@MarcusRashford) June 14, 2020
Mrs Rayner, who is also the Labour party's deputy leader, commented: "Right now, 1.3 million children who normally get free school meals are getting vouchers so they don't go hungry during the crisis but this scheme will stop in the summer holidays. We can't let that happen.
"The government promised to do 'whatever it takes' to get us through this pandemic. It's tragic that doesn't apply to making sure kids don't go hungry this summer. The government need to stop dodging this issue."
The MP has also welcomed the Co-op Group's announcement that it will cover the costs of providing free school meals vouchers for 6,000 pupils in the 25 Co-op Academies Trust schools - including one in Failsworth.
The funding will deliver Co-op giftcards of £20 per week per child for the entire summer holiday – as has been the case since the start of the school closures.
Co-op is the first retailer to back Rashford's campaign, which has received widespread support on social media.
Co-op Retail CEO Jo Whitfield said: "For many children who receive free school meals, lunch at school is the main meal of the day so when schools close, they could go hungry.
"We don't think that's fair on our students or their families who often struggle to keep food on the table, and it has an impact on the health and wellbeing of vulnerable families.
"So, we're making sure the students attending our 25 Co-op Academies who we have supported throughout the Coronavirus crisis won't miss out during the holidays, but we know this is a drop in the ocean when you consider there are 1.3 million kids on free school meals in this country.
"That's why today I'm supporting Marcus Rashford's important initiative on this and asking the government to follow our lead and extend its scheme throughout the summer."