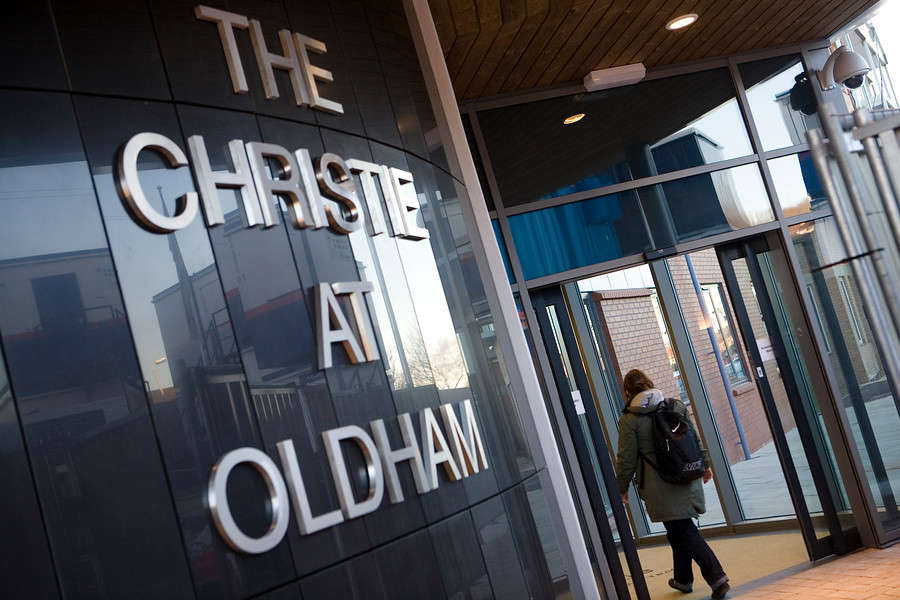 The Christie's radiotherapy centre in Oldham is to undergo a major refurbishment after treating more than 15,000 patients in 12 years.
Starting in May, a team of Christie engineers will begin replacing the two linear accelerators used to deliver life-saving radiotherapy treatment.
Since the centre opened in 2010, the machines have delivered more than 160,000 treatments and must now be replaced as part of a routine replacement programme to ensure patients benefit from the latest and safest technology and treatment techniques available.
The Christie says the £6.3 million refurbishment will be carried out in a phased way to keep disruption to patients to an absolute minimum.
A spokesperson said the programme will take around 12 months to complete, one machine at a time, with the replacement of each machine taking around six months due to the "complex nature of building the equipment and ensuring expert physicists carry out the necessary safety work before it is used to treat patients".
During the refurbishment, some patients with more complex tumours may need to receive their treatment at The Christie's site in Withington but as much care as possible will still continue to be delivered in Oldham.
Patients affected by the changes will be informed in advance and should continue to attend all appointments as normal unless advised otherwise, The Christie says.
Lead radiographer Julie Davies explained: "Our radiotherapy centre in Oldham has been a real success story, but now we have been open 12 years, we have reached the stage where we need to think about replacing the machines. We're delighted this refurbishment is getting underway as it will mean our patients will benefit hugely from advances in technology, but it does mean we will face some disruption over the coming months that is unavoidable.
"We are doing our absolute best to ensure patients are not inconvenienced but it is inevitable that some may need to have their treatment elsewhere due to the reduction in treatment machines on site."
The centre, which was opened in March 2010, cost £17 million and was funded after the generous people of Oldham and surrounding areas supported a major fundraising campaign by The Christie charity to bring the first facility of its kind in the UK to The Royal Oldham Hospital.
Previously, patients across Greater Manchester could only access radiotherapy at The Christie's site in South Manchester. Opening with a visit from former Prime Minister Gordon Brown, the centre has gone on to deliver more than 160,000 patient treatments, saving thousands of patients a three-hour round trip for daily treatment for up to six weeks at a time.
The centre is now treating more patients than ever before, with increased opening hours and skilled radiographers delivering care to more types of cancers. Clinics which used to be held in Withington have also been moved to Oldham to make access to Christie care even easier.
Support services have also increased including complementary therapies, fatigue sessions to help patients cope with treatment side effects and workshops on living with and beyond cancer.
Lead radiographer Julie Davies has been in charge at Oldham since it first opened.
She added: "Patients tell me every day what a huge difference it makes to be able to have their treatment nearer to home. I'm so proud of how we have been able to expand the services and support for our patients and increase the outpatient clinic access for so many people. Following the refurbishment we hope to be able to offer specialist treatment to even more patients as the new technology will make this possible."
Since Oldham opened in 2010, The Christie has gone on to open two other radiotherapy centres in Salford and Macclesfield, as well as introduce local chemotherapy clinics at 12 other sites, and in patients' homes.
Read more from the Oldham Reporter