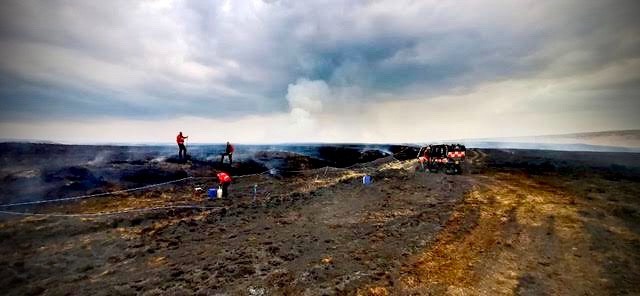 Oldham's heroes of the hills have praised the unsung landowners, farmers and gamekeepers who worked tirelessly overnight combatting the latest blaze to ravage Marsden Moor.
Rob Tortoishell led a 20-strong squad from Oldham Mountain Rescue Team for eight hours helping dedicated locals and fire services.
He said: "After initially looking like the fire was dying down during the morning, a change in wind meant further flare ups and lead to a renewed effort in the afternoon.
"There was a tremendous effort by all involved, particularly the farmers and gamekeepers who had been out most of the previous night on the same fire.
"Their local knowledge was invaluable when finding the best routes to access the area using off road vehicles in order to get water and kit to the right places."
Read more from the Oldham Reporter