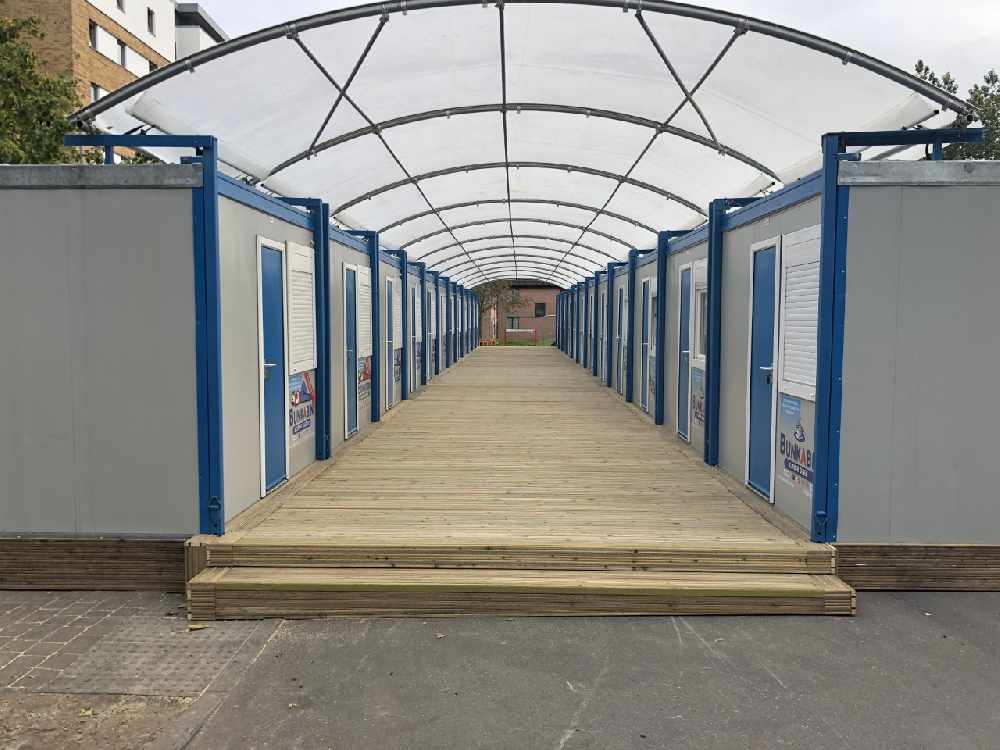 A visionary Oldham businessman says he could ease problems combating the coronavirus by building an isolation hospital in the town - in just four weeks.
Frank Rothwell, who is managing director of the family business Manchester Cabins, says the pop-up hospital would have 400 private bespoke sleeper cabins - originally manufactured to the exacting standards of the MOD (Ministry of Defence).
They were used by sailors and commissioning personnel working on two aircraft carriers, Queen Elizabeth and Prince of Wales at HMS Caledonia in Rosyth.
He said: "We own a four-acre site which is a fully concreted area in 100 metres of the M60 Junction 22 and Hollinwood Metro Station and only 200 metres from our factory.
"The site has planning permission for an office development which could be put on hold for the duration of this emergency use.
"We can provide the required administration buildings, kitchens and fridges.
"The site has drains, power and water and the best communication network in the country. All we need is for Prime Minister Boris Johnson to say — go for it."
He added: "At the end of the day, this is a temporary pop-up isolation facility. When the situation has changed, the units can be deep cleaned and used for other uses.
"We will provide a temporary facility to relieve the burden on the hospitals."
The company is the leading supplier of on-site sleeper cabins in the UK, manufacture and hire high-quality, cost-effective single and twin sleeper units, providing occupants with everything they need for a good night's sleep including a proper shower.
They have been manufacturing robust, deluxe, en-suite accommodation throughout the UK since 1996. They boast more than 2,800 sleeper units.
They supply the cabins countrywide across all of the sectors – construction, agriculture, education, events and defence industries.
Mr Rothwell, who lives in Saddleworth, says the sleepers are manufactured in Oldham and Bunkabin is celebrating its 16th year of working with Glastonbury Festival.
It has supplied sleeping accommodation to every instalment of the world-famous festival since 2000, pausing only for the festival's fallow years in 2001, 2006 and 2012.