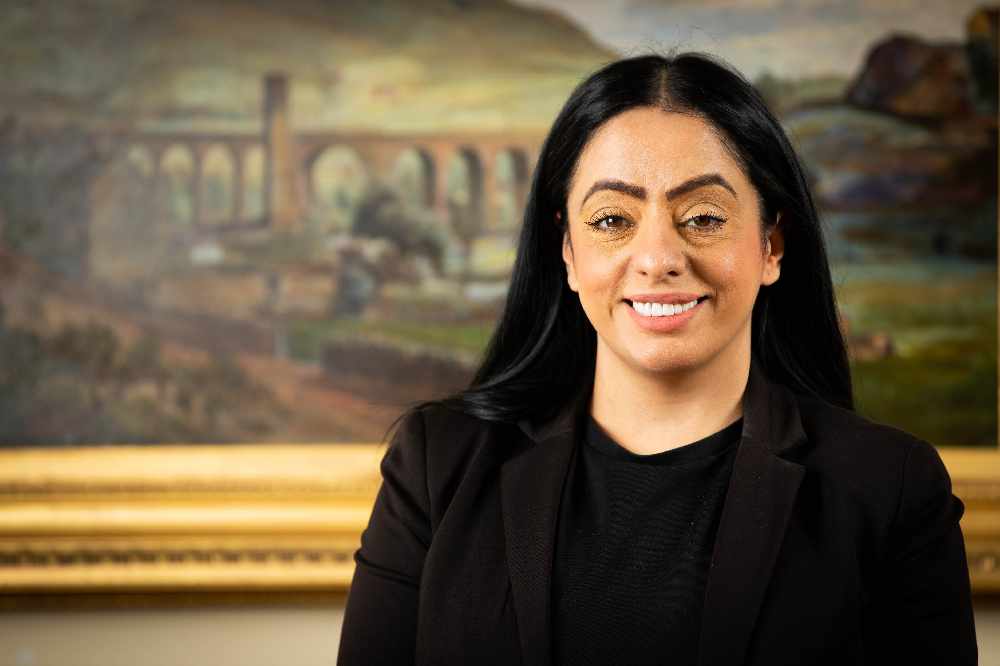 Councillor Arooj Shah. Image: Oldham Council.
Police are investigating after a car belonging to Oldham Council leader Councillor Arooj Shah was deliberately set alight.
Emergency services were called to the Glodwick area of the borough just before 1.30am on Tuesday (13 July) after receiving reports of a vehicle on fire.
Nobody was injured but it is understood to have been a targeted attack.
Firefighters from Greater Manchester Fire and Rescue Service put out the blaze, but there was extensive damage to the vehicle.
The flames also caused minor damage to a neighbouring property.
The council say Councillor Shah is not commenting on the incident at the moment, but fellow politicians have offered their support and reacted with shock.
Andy Burnham, mayor of Greater Manchester, tweeted: "This is absolutely appalling and I send my full support to Arooj Shah. It will be fully investigated and we will not be intimidated."
Oldham West and Royton MP Jim McMahon said: "My solidarity with Coun Arooj Shah who has been targeted in such a cowardly way.
"The full weight of the law must be seen to bring those accountable to book. As this is an ongoing investigation, I am limited to what I can say publicly, other than to offer my support and thoughts to Arooj and her family."
Oldham's Liberal Democrats leader, Councillor Howard Sykes, described the attack as "frightening".
He said in a statement on behalf of the Lib Dem group: "It is a frightening attack on an individual, but it is also demonstrates the threat to people in public life and stops decent people from being involved in it.
"This cannot be allowed to continue, and not only must we stop this criminal attack, but also the abusive approach that has been too much of the politics in Oldham recently, and the UK, in recent years.
"Everyone deserves to be treated with dignity, with respect, and with fairness. Abuse and 'dog-whistle' politics can have no part in our society.
"This is a time when we must stand together. If you are a decent, fair-minded person, you must stand up against this appalling attack, and defend the values of our country – honesty, decency and fairness."
Royton North Labour councillor and deputy council leader Amanda Chadderton tweeted: "The people that did this are scumbags and cowards, spurred on by a targeted online campaign of hate and division. Everyone at Oldham Council stands behind Arooj Shah and Greater Manchester Police need to do everything to bring the perpetrators to justice."
Royton North Labour councillor and Cabinet Member for Housing Hannah Roberts said: "This morning I still can't believe this happened. Absolutely appalling behaviour. Everyone needs to realise that lies and harassment on social media don't stay in the cloud or on a server. They have real life consequences. Law urgently needs reform."
Read more from the Oldham Reporter