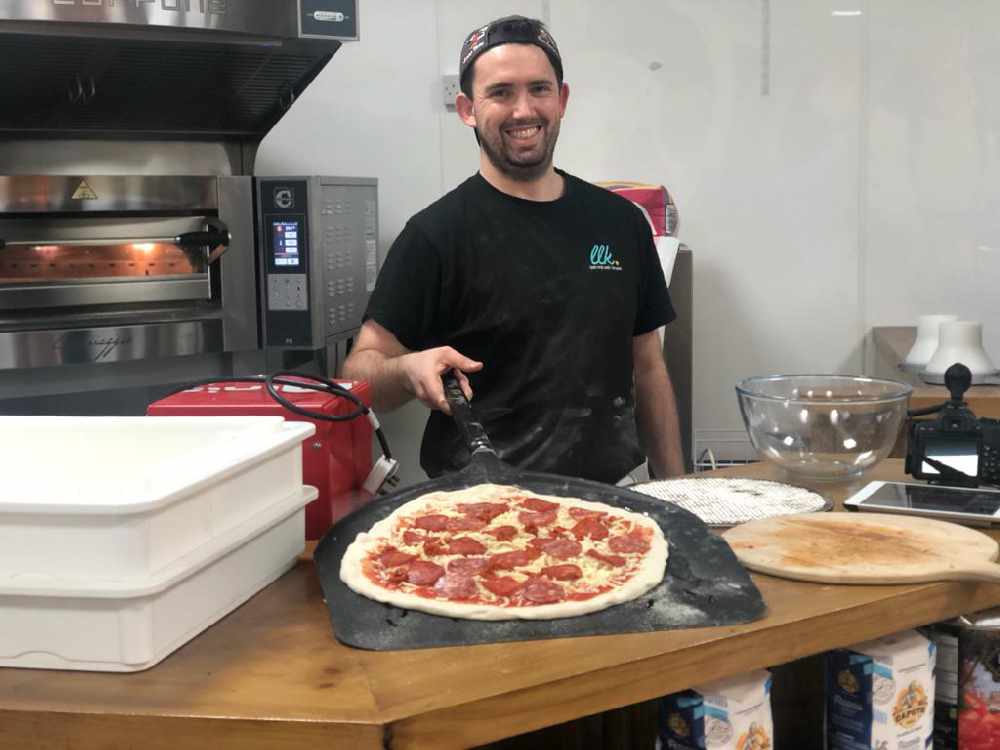 An Oldham-based pizza oven specialists transformed their onsite demo kitchen into a pop-up pizza takeaway to raise hundreds of pounds for a local animal sanctuary. 
LLK made 107 pizzas in seven hours last Thursday (15 October), raising £700 for Pennine Pen.
The pizza boxes featured a photo and short profile describing a Pennine Pen resident in need of adoption in an effort to help them find their 'forever home'.
Pennine Pen had been forced to cancel their fairs for the year due to Covid-19, which has resulted in a massive loss of vital income needed to care for their animals.
LLK decided to help them using the pizza ovens and equipment at their disposal in their fully functional test kitchen.
Last week, they set up a pop-up pizza takeaway named 'Eat Pizza to Help Pups' at their headquarters in Oldham and invited local businesses, social bubbles and individuals to treat themselves to a pizza lunch in order to help raise much needed 'dough'.
The local businesses that took part included Pearson Solicitors and Financial Advisors, Mpeople Recruitment, Seftons Accountants and Business Advisors, Dr Kershaw's Hospice, Forty3Media Website Design Agency, Pentagon Vauxhall Dealership, Brace Print Solutions, Dale Bathrooms and Wheelers Walkies among numerous families and individuals.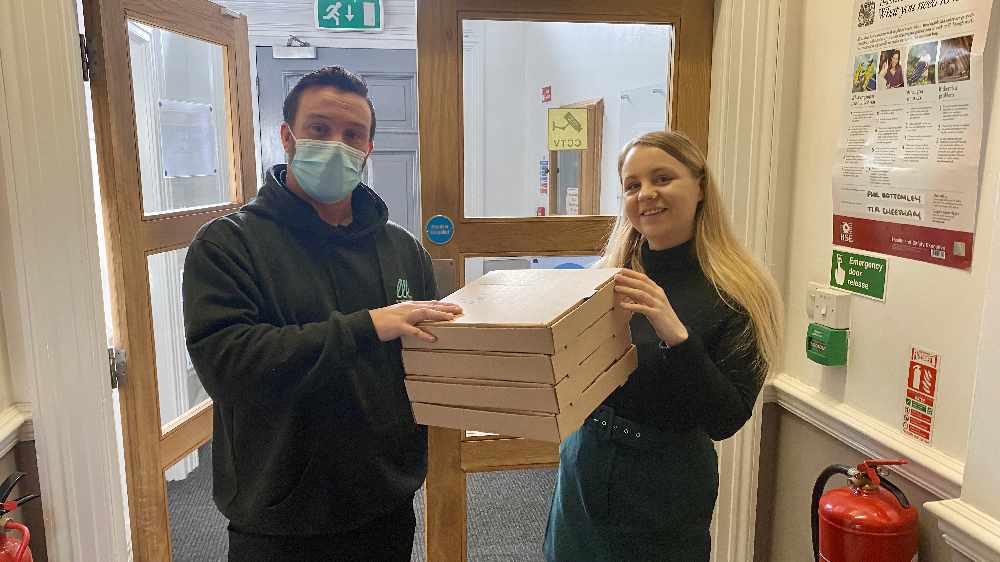 Warehouse operative Ian Lowe dropping off some pizzas with Oldham based recruitment agency Mpeople
During the seven hours that the pop-up takeaway was open, LLK's sales executive Kyle Freeman and technical director Will Pilling cooked a whopping 107 pizzas fresh onsite using LLK's range of pizza ovens, as well as ingredients provided free of charge by specialist food and wine distributor Continental Quattro Stagioni.
The pizzas were delivered for free to local addresses in Oldham and Saddleworth by LLK's warehouse operative Ian Lowe - though many participants collected their food at LLK's social distancing friendly collection point. The participants could choose from either 'Bark-herita' pizza or 'Pup-eroni' pizza and the pizza boxes featured a photo and short profile describing a Pennine Pen resident in need of adoption in an effort to help them find their 'forever home'.
Jenna Lewis, commercial director at LLK, said: "This year has been rough for everyone and animal sanctuaries are no exception. When we heard that our neighbours at Pennine Pen were struggling with fundraising we were determined to help the best way we know how - through the uniting power of pizza!
"A huge thank you to everyone who took part, we raised more than we ever imagined possible. You have helped us get those dogs the funds they need to have a fantastic quality of life while they wait for their forever home!"
Dena Dessoky, Pennine Pen's fundraising manager, said: "This is a fantastic amount which will help support the animals in our care at a time when we are unable to rely on usual fundraising events. It's heart-warming to know people are keen to support us when times are tough for most."
Main image:
Sales executive Kyle Freeman making one of the 107 pizzas made on the day.