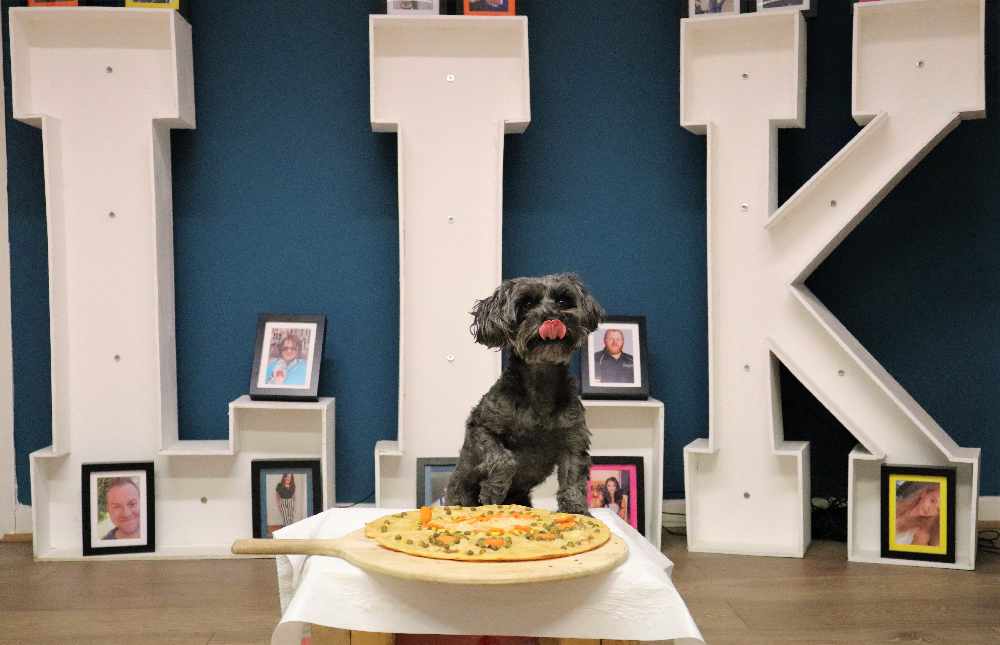 Oldham-based pizza oven specialists LLK will be transforming their on-site demo kitchen into a pop-up pizza takeaway in aid of local animal sanctuary Pennine Pen.
Pennine Pen have been forced to cancel their fairs for the year due to Covid-19, which has resulted in a massive loss of vital income needed to care for their animals.
LLK intend to help them using the pizza ovens and equipment at their disposal in their fully functional test kitchen.
They will be setting up a pop-up pizza takeaway named "Eat Pizza to Help Pups" on Thursday 15 October between 10am and 4:30pm at their headquarters in Oldham, and are inviting local businesses, social bubbles and individuals to treat themselves to a pizza lunch in order to help raise much needed 'dough'.
The pizzas will be cooked fresh onsite using LLK's range of pizza ovens and equipment. They can be delivered free of charge to local addresses though they recommend that participants collect at LLK's social distancing friendly collection point to ensure their pizzas are as hot as possible.
The stone baked pizzas will be sold for just £5 for a margherita, or 'Bark-herita' pizza or £5.50 for a pepperoni, or 'Pup-eroni' topped pizza with all the proceeds going to Pennine Pen Animal Sanctuary.
In honour of National Dog Adoption Day on 25 October, the pizza boxes will feature a photo and short profile describing a Pennine Pen resident that is in need of adoption in an effort to help them find their 'forever home'.
Jenna Lewis, commercial director at LLK, said: "This year has been rough for everyone and animal sanctuaries are no exception. When we heard that our neighbours at Pennine Pen were struggling with fundraising we were determined to help the best way we know how- through the uniting power of pizza!
"If you are based in Oldham and you and your team or even your family and friends would like to treat yourselves to some restaurant quality pizzas while helping local pups in the process, get in touch. We will be doing social media shout outs as a big thank you for taking part on behalf of Pennine Pen!"
Participants in the 'Eat Pizza to Help Pups' fundraising day are asked to reserve their pizzas by contacting cat@linda-lewis.co.uk or 0161 633 5797, stating how many pizzas they require and with which topping and whether they would like to collect or have their pizzas delivered.
Main image:
Bella, LLK's office dog, with a dog friendly pizza.