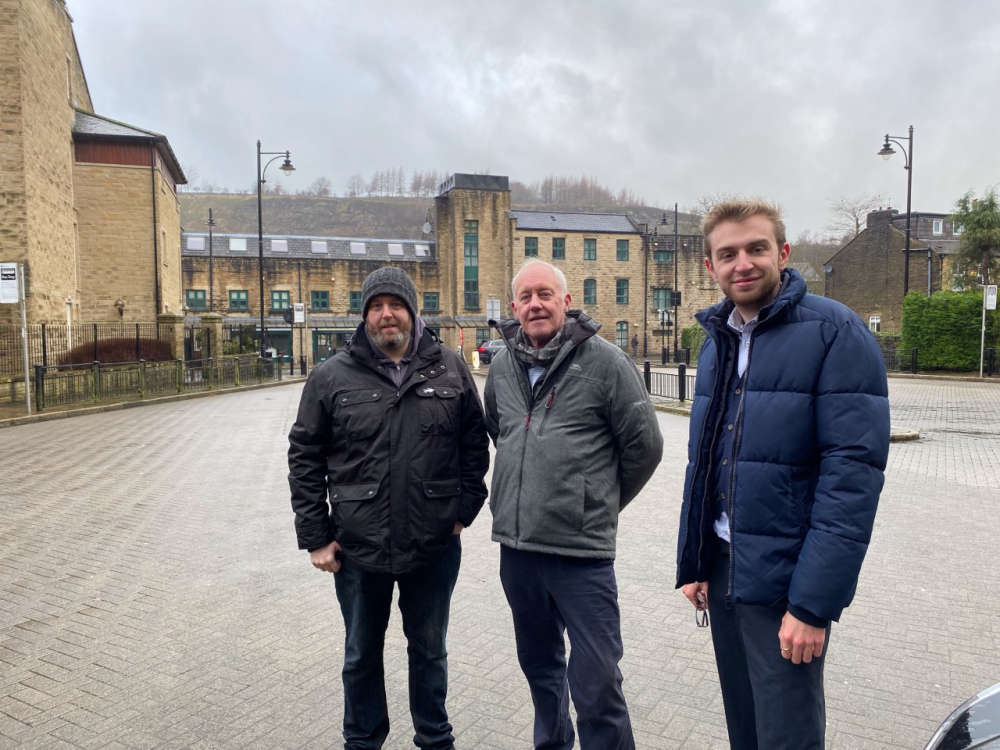 (left to right) Local resident Chris McManus and councillors Graham Sheldon and Max Woodvine.
The pond at Pickhill is to be protected after Oldham Council confirmed that it has been separated from the old Saddleworth School site in Uppermill. 
Senior residents of retirement housing complex Warburton Court asked Saddleworth South councillors to secure the exclusion of the pond from the site before it is sold for redevelopment, as they would like to see it as a sanctuary for nature and wildlife.
The pond at 'Pickhill University', as it is colloquially called, was used as a facility for fishing by students.
The school is set to move to Diggle in February.
The office of Oldham Council's Director of Economy has confirmed: "The woodland, and pond, are not apart of the school and therefore would not be included in any of the redevelopment plans for the site when it is vacated and subsequently developed. It is understood that the area should remain as an access to any development in future."
Saddleworth South's Councillor Max Woodvine, who secured the assurance, said: "This is a great result for residents - we are continuing to campaign for a mixed-use development and as the school moves in the New Year this is the time to make asks of the council."
Uppermill's Parish Councillor Graham Sheldon, who is Chairman of the Estates Committee, added: "We are exploring options for this pond because the bus terminus has also been earmarked for development by OMBC and we must stop Uppermill becoming a concrete jungle."
The original school, which was built by the West Riding County Council in 1911, still stands at the centre of the site so Cllr Woodvine says he has submitted this structure to the Local List for its historical significance.
Read more from the Oldham Reporter