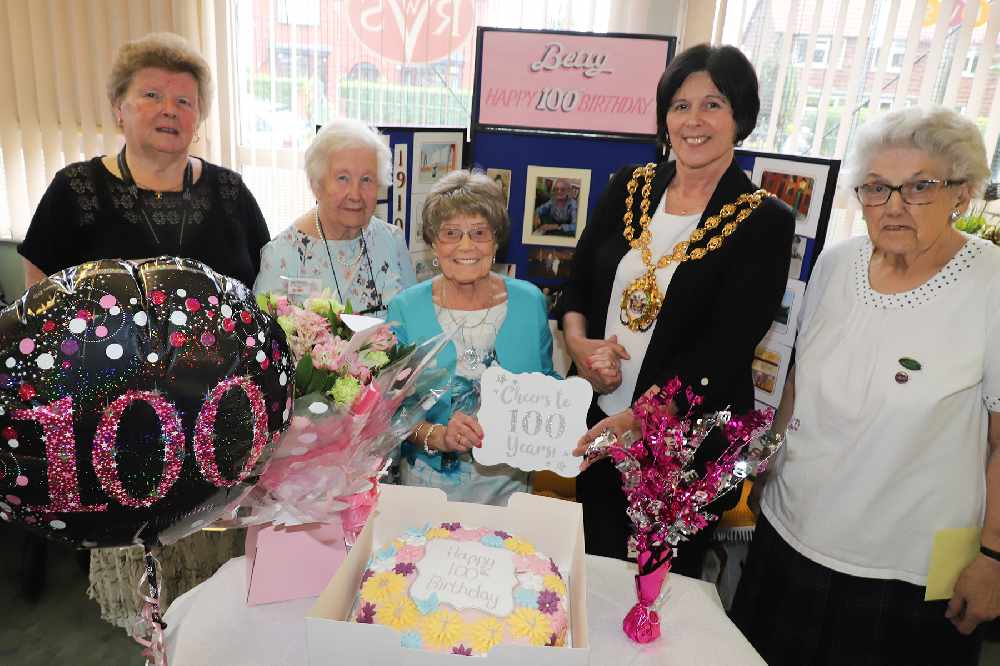 Betty Hughes at her hundredth birthday party.
Failsworth woman, Betty Hughes, enjoyed her hundredth birthday party at her local over 60s luncheon club.
Betty still attends the Broadbent Luncheon Club in Failsworth and saw lots of friends come along to celebrate her turning 100. She started attending the club with friends, Annie and Hazel, in 2009 and still attends every Wednesday where she makes her own greetings cards and has lunch.
Betty was born on June 20 1910 and grew up on Fir Street in Failsworth. She had four brothers and a sister and was christened Elizabeth Seaman at St John's Church. Sadly, Betty lost her mother at only 14 years of age leaving her to look after the family.
She was later married, in the same church she was christened, to Joe Hughes in 1941. The wedding was kept small due to the rationing in place because of the Second World War.
They began to attend the newly opened Holy Family Church on Lord Lane in the sixties and Betty continues to attend the church to this day.
Betty's party was attended by the Worshipful Mayor of Oldham Cllr Ginny Alexander who got to chat to Betty of a while and wish her a happy birthday.