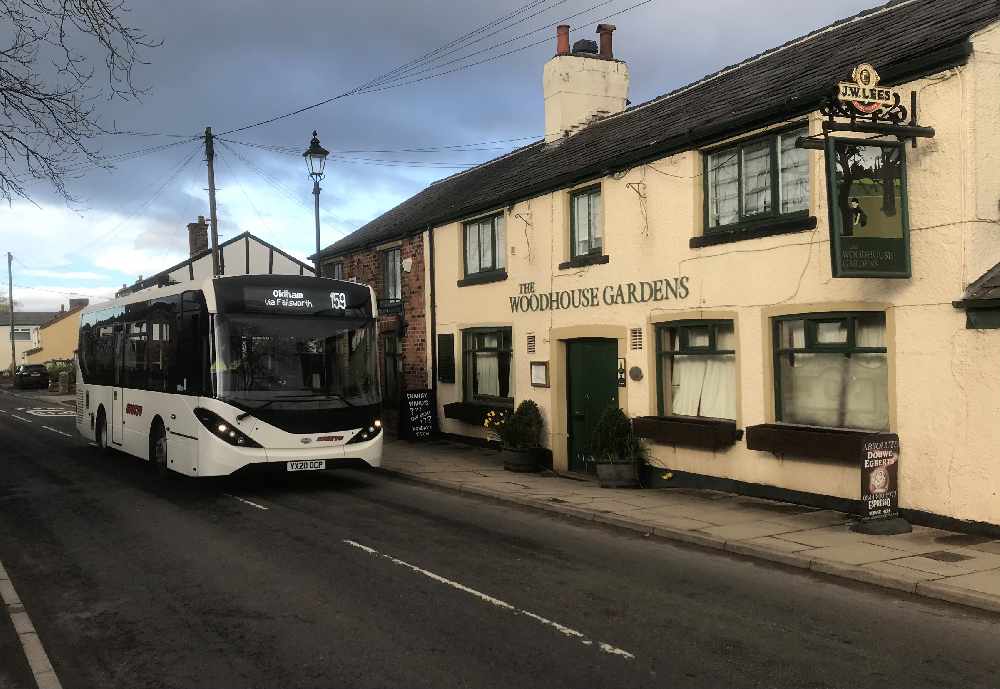 An Oldham councillor has hailed the Greater Manchester mayor's decision to proceed with bus franchising as an opportunity to improve public transport links to Woodhouses village in her ward.
Liz Jacques, who has represented Failsworth East and Woodhouses on Oldham Council since 2018, has revealed that conversations she has had with Woodhouses residents exposed how many local people who don't have access to a car feel isolated since bus links connecting the village to Manchester were cut.
Between 8am and 5:30pm, Woodhouses village is served by the hourly 159, which runs through the village on its journeys between Oldham and Middleton. The village is also served by the 74 which, between Monday and Friday, has seven Woodhouses to Manchester journeys in the morning peak and six making the return journey in the evening peak.
Just like the 159, the last 74 to serve Woodhouses arrives in the village at 5:30pm. There is no connection to Manchester on a Saturday and no bus service at all to the village after teatime any day or on Sundays. The village had an hourly evening and Sunday service on the 74 which connected it to Manchester and Oldham until only two years ago.
Councillor Jacques said: "I've spoken to so many people from Woodhouses who miss their evening and Sunday bus services. It's not isolated to one age group either; my elderly residents say they don't leave the village at all on Sundays because they can't get out without a car, and younger people say they don't take overtime or later shifts in their part time jobs in Manchester because they can't get home.
"I questioned the withdrawal of the evening and Sunday 74 at Council when it was proposed two years ago. The Cabinet member at the time expressed her sympathy but, under the deregulated and privatised bus system, said we were powerless to do anything about it. Hopefully Andy Burnham's decision to introduce bus franchising provides an opportunity to reinstate this valuable connection and reconnect the isolated village to the bus network."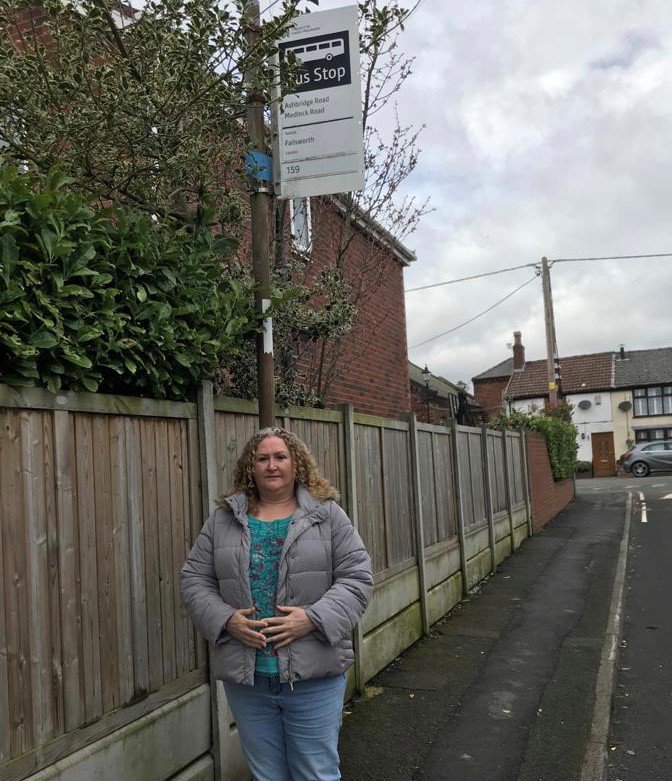 Councillor Jacques at a bus stop on Ashbridge Road in Woodhouses
The majority of bus services in Greater Manchester were determined by local councils and operated by publicly owned Greater Manchester Transport until 1986.
Services were deregulated that year under then-Prime Minister Margaret Thatcher and any company or individual who satisfied a set of conditions could run a bus service in the city.
The publicly owned Greater Manchester bus company was broken up and sold off to Stagecoach and First Bus in the mid-1990s.
Greater Manchester mayor Andy Burnham announced his decision to introduce bus franchising in the city region last week - a move that will effectively reverse deregulation. It will mean that local politicians will make decisions over fares, routes, timetables and vehicle standards.
The franchising will be implemented in three phases across Greater Manchester, with the first beginning in January 2023 and the final one in January 2025.
Main image:
The 159 bus in Woodhouses village.
Read more from the Oldham Reporter