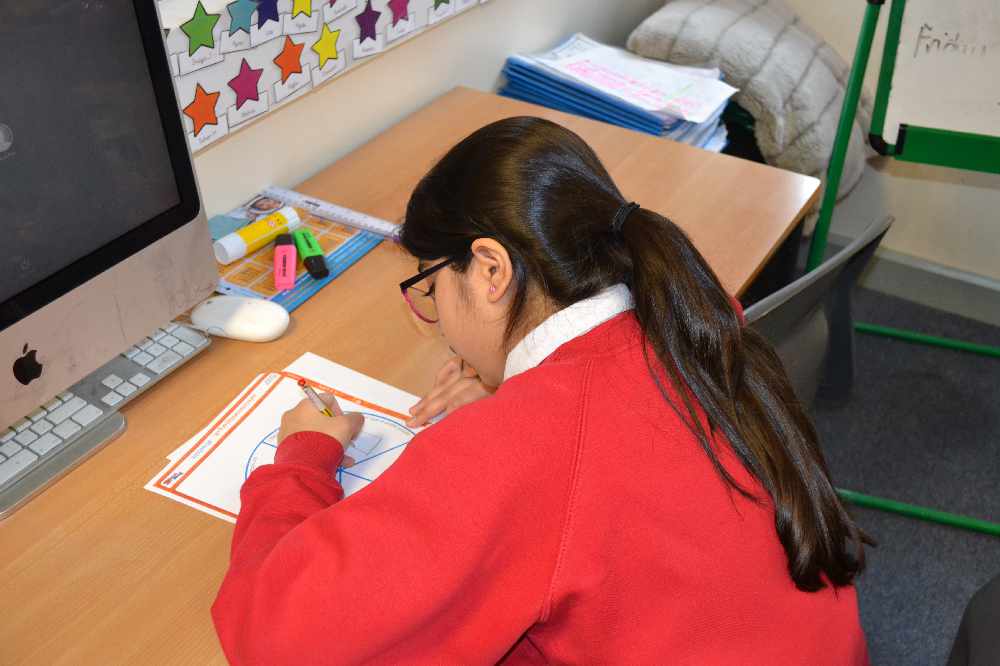 While school is still closed to the majority of pupils, nothing was going to stop Alexandra Park Junior School in Glodwick celebrating Safer Internet Day 2021.
During these difficult times when more work is done online than ever, Safer Internet Day proved to be exceptionally important, providing youngsters with the knowledge they need to be safe online.
This year's theme was "An Internet We Trust", focusing on how to work out if something and someone online is trustworthy.
Due to the pandemic, Mrs Rashid, the school's Computing specialist, had to get creative. She provided a virtual lesson for the whole school to access, as well as celebrating with the whole school virtually via an assembly on Microsoft Teams.

The Brook Lane school also hasn't let its annual Safer Internet Day competition slip, with entries already coming in via Class Dojo, the school's online learning platform.
Mrs Rashid, Computing teacher at Alexandra Park, said: "Since the rise of remote learning, children's online safety has become vitally important. More and more children are now online for longer periods, doing things sometimes their parents don't understand.
"This means making them aware of what they should trust and what they shouldn't trust is now essential. I'm really proud of the effort our pupils put in and I'm confident many of them have a better understanding of being safe online due to the work we do."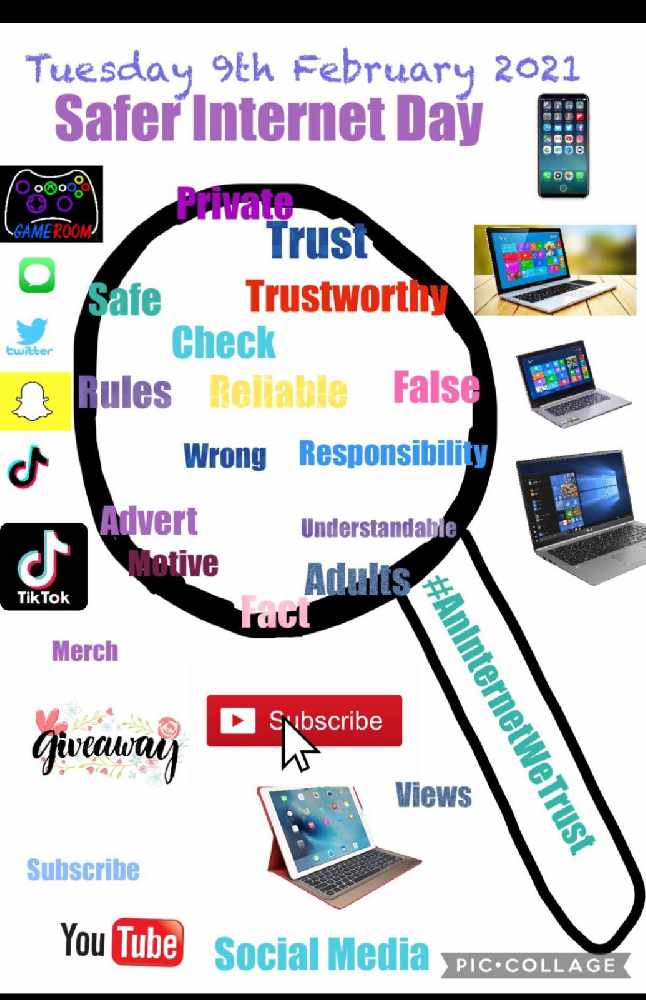 A poster created by Year 5 pupil Ameera
Samantha Nicholson-Hickling, Year 5 teacher and PSHE leader, said: "Safer Internet Day is an important event in our calendar. It ensures our children are ready for the big wide world of the internet. It is just one part of the wider safeguarding curriculum that prepares the children for their futures. We are very luck that we have a specialist at our school.
"Mrs Rashid is a constant reminder and advocate for children's safety online and our pupils really look up to her and respect her message. With her help I have confidence they can use technology safely, especially with technology moving so quickly. The kids are always ahead of us!
"The work we receive as part of Safer Internet Day is always high quality. Normally, we would visit Create Oldham, a community makers space, as a reward. Due to the pandemic this isn't possible this year, but we will find a way to reward our hard working technology pioneers."
The work feeds into the changes advised by the government under the new RSE & Health Curriculum, due to become fully statutory in Summer 2021.