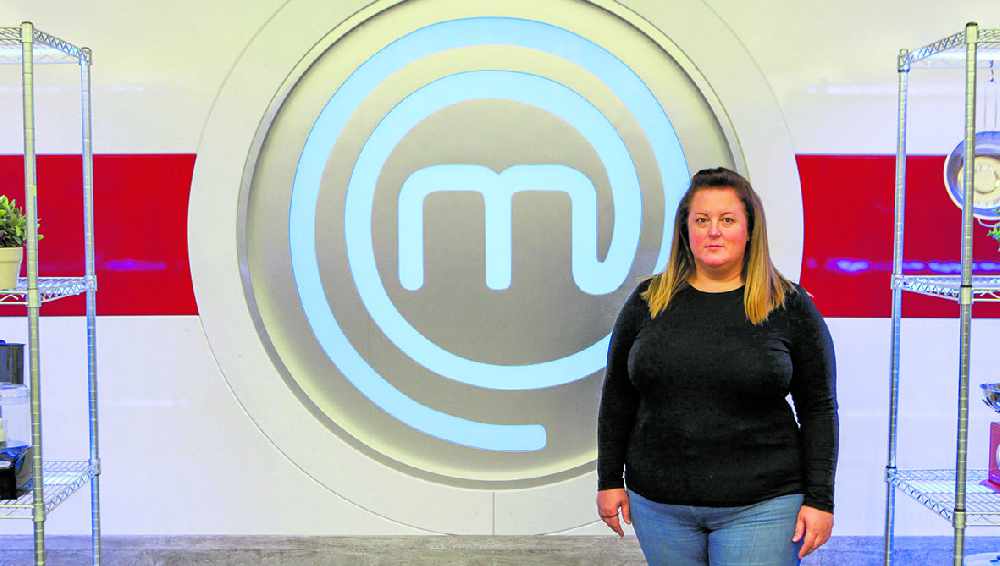 An unassuming mother-of-two from Oldham who has made it through to the quarter finals of BBC's MasterChef revealed she did not believe she would make it past the first round.
Jane Harvey (pictured) was showered with compliments by the eagle-eyed judges when she produced a series of creative dishes to tickle their tastebuds.
And Sean Fielding, the leader of Oldham Council, tweeted his congratulations to Jane - who is personal assistant to the managing director of Grasscroft Property - who has built her own team of enthusiastic followers on social media.
The 39-year-old said: "It's just absolutely mind blowing to have got this far in the competition. To be honest, I didn't think I'd even make it past the first round.
"It's tough and emotionally demanding. Every contestant wants to do well and the pressure is immense. You're just hoping you're good enough.
"It's not just appearing on the show, cooking your dishes and then going home; it's so much more.
"You have to design menus, research cooking techniques, practice the dishes to their strict time constraints and all the time normal daily working/family life still goes ahead.
"At one stage, I found myself making tea at home, doing my daughter's homework with her, cooking elements of my dish for MasterChef and ordering a replacement PE kit for my son.
"If there's one thing this competition teaches you, it's just how much you can cope with and still have your head above water.
"I was absolutely amazed when the judges read my name out and I'd managed to earn my MasterChef apron for my signature dish - it felt such an achievement."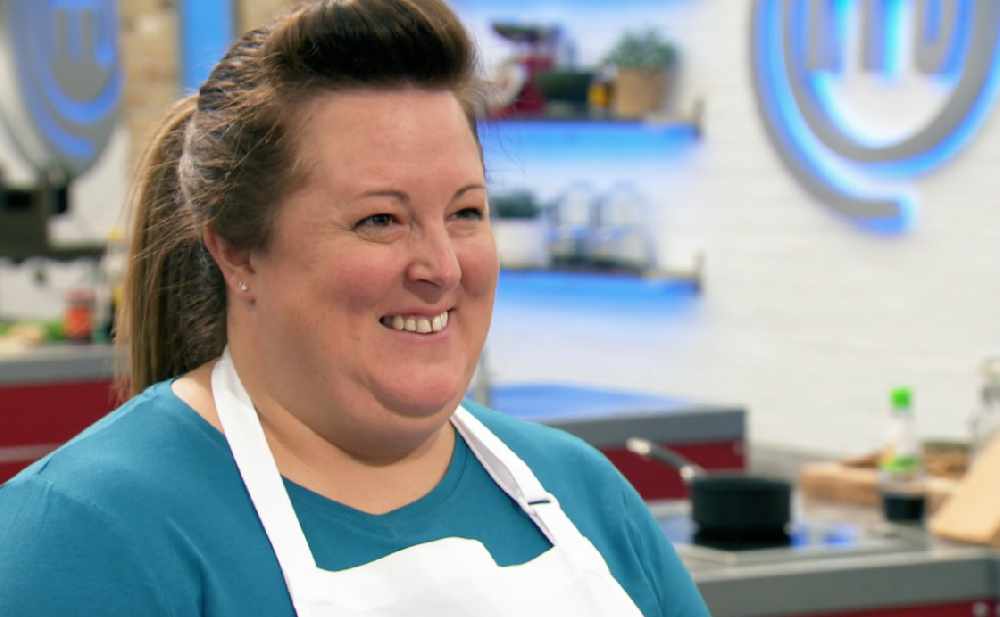 SMILEY: Jane expressing her delight at the judges' comments on last Friday night's episode. Picture: BBC.
She went on: "The second round was extremely hard, though it sounds very simple - eight plates of food in one hour and fifteen minutes - but that time disappears fast.
"I was a little over ambitious in this round and I truly feared I had not done enough to stay in the competition.
"I felt so many different emotions; I was angry and disappointed in myself, frustrated because I knew I could have done things better, fear of leaving the competition and most of all absolutely dead tired on my feet.
"For me, the emotional strain is the most difficult, quickly followed by tiredness.
"At the end of the second round judging, I was convinced I was leaving the competition but then to learn I had progressed into the quarter final was just absolutely overwhelming and my emotions and passion definitely got the best of me.
"You work so hard and I am thankful to all the contestants for sharing a very unique experience.
"By the time the quarter final came around, and I was cooking for food critic Grace Dent, I had started to eventually believe in my abilities as a cook, as you try to examine your worthiness to stay in the competition.
"To get through to knockout week is mind blowing - I never thought I would reach the final 16 of MasterChef.
"As an Oldham girl, you know people from your home town are watching and as if you haven't enough pressure to contend with, you feel an overwhelming sense of trying to do well for your home crowd.
"Oldham is not often portrayed in the best of lights and you desperately want to bring some good back to Oldham and have your home crowd behind you and willing you on."
And she confessed her Northern roots have come across on her plates.
She added: "In the knockout week, I intend to try to just calm the portion sizes down."
And Jane has been snapped up by Saddleworth WI to host a three-course lunch at the White Hart Lydgate in June and talk about food and where her passion for cooking began.