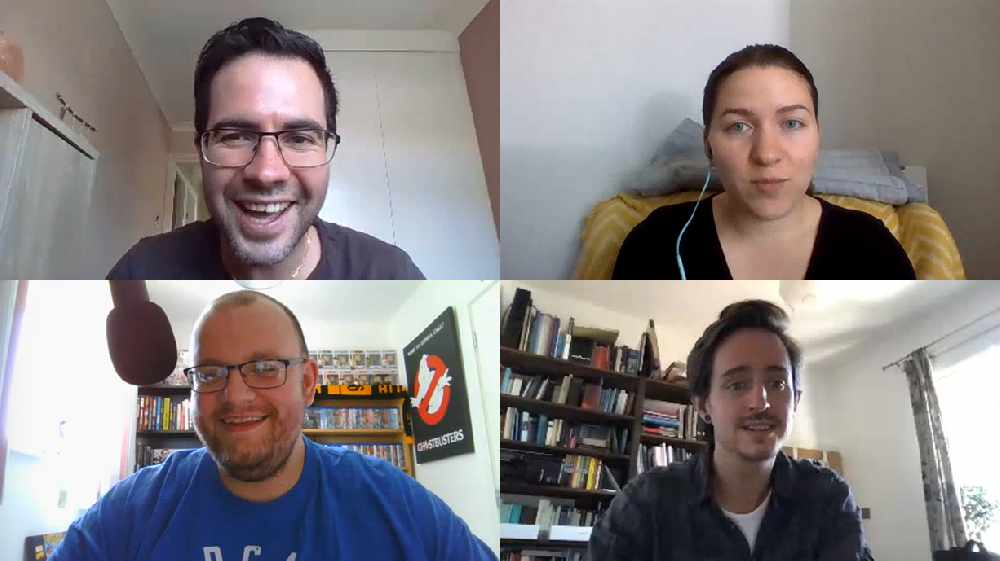 Are you taking exams in the coming months? Wouldn't it be great if you had bundles of revision ready for you to download and listen to wherever you are? Well, one Oldham teacher has done just that.
Adam Farrand, a teacher from Oasis Academy Oldham, has created an array of weekly film studies podcasts focusing on different areas of cinema such as genre, auteur theory, film franchises and commentaries on the GCSE focus films.
Perhaps the most prolific episode from Adam arrived on 17 June as he had the pleasure of being joined by film critic James King to discuss the films of writer/director John Hughes.
James King is regularly featured on Jo Whiley's BBC Radio 2 show and is a published author having written two books about the teen films of the 1980s. John Hughes is the director responsible for such films as The Breakfast Club.
Adam, who teaches Film Studies at the Hollins Road school, said: "I've been recording & releasing weekly episodes of the Farrand On Film podcast since the beginning of April and so far I've covered everything students need for Whiplash and Rebel Without A Cause.
"The 'Required Learning' episodes take you through all of the contextual information surrounding the film(s) and the specific areas of film form that are attributed to those films (Specialist Writing, Genre, Narrative, Representation, Aesthetics etc.). The 'Commentaries' episodes are designed to be listened to while you re-watch the film(s) as I provide the appropriate information at the appropriate times."
Not only has Adam been creating these podcasts weekly, he is also eligible for the Listeners' Choice Award by the British Podcast Awards supported by BBC Sounds.
The Listeners' Choice Award rewards the Best UK Podcast voted by fans. The winner will be announced on Saturday 11 July.
You can subscribe to Farrand On Film on Apple Podcasts, Google Podcasts, Spotify and Anchor. Follow Adam on Twitter & Instagram - @FarrandOnFilm - for more information on future podcasts!
Main image:
Sam Manouchehri (top left), Holly Matthias (top right), Adam Farrand (bottom left), and Dr Joel Swann (bottom right).