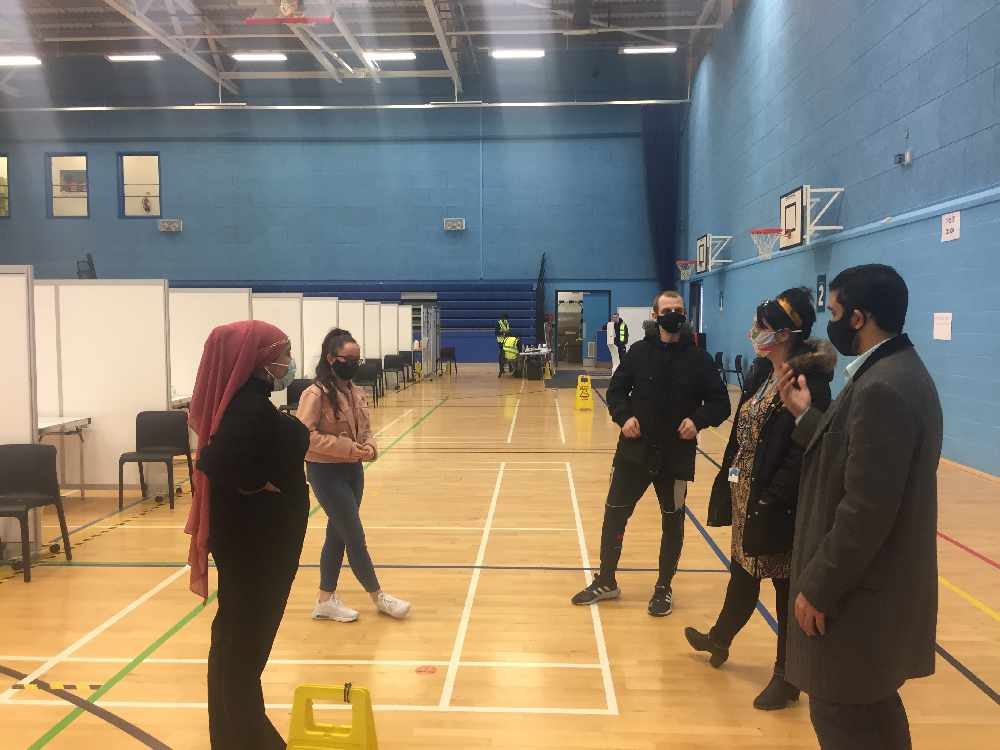 Oldham is gearing up for the return to classrooms on Monday as young people begin taking regular coronavirus tests.
Oldham Council say it is working closely with all schools, colleges and early years settings to begin a return to education for young people - many of whom have been studying from home since the New Year.
Oldham College students were some of the first in the UK to begin taking their lateral flow tests at Oldham Community leisure centre, in Oldham town centre, on Wednesday (3 March).
Students are being supported to take three tests in their first two weeks back to check they are not Covid positive, and also to help them get used to taking the test which they will then do from home.
Similar work are being carried out across the borough's colleges and secondary schools, as well as helping primary schools and early years settings be fully prepared for Monday 8 March.
Parents and carers are also being urged to take the regular test as they begin planning the regular school run and drop off/pick up from the school gates.
Oldham Council education lead Councillor Shaid Mushtaq joined young people at the OCL testing centre and heard how young people were feeling about the return to the classroom.
Councillor Mushtaq said: "It was really encouraging to hear that young people want to get back to the classroom to pick up their studies as well as being with their friends in a controlled socially distanced way.
"We know this has been a challenging time for all children and young people, their families, as well as all educational staff at our excellent Oldham's schools, colleges, and early years settings and we thank them for all their efforts. We now need everyone to continue to play their part as we begin the wider reopening of schools and colleges from Monday.
"We all know that regular school attendance is essential for the educational, social and personal development of children and young people. Therefore we will be encouraging school attendance from Monday 8 March.
"For primary schools this will mean pupils back in the classroom. Secondary schools and colleges will use this week as a phased return to support the testing arrangements and they will provide remote education for all pupils not yet expected to attend on-site. All pupils will be fully back in the classroom from Monday 15 March."
Alun Francis, Principal and Chief Executive at Oldham College, said: "Testing on this scale represents a huge logistical challenge, so we're extremely grateful for Oldham Council's support in making this happen.
"It's exciting to be able to restart and begin increasing our face-to-face learning next week, and testing will be vital to building the resilience and confidence of all staff and students on our sites.
"We'll continue following strict safety rules to keep everyone safe but – added to our own testing of staff and the success of the vaccine rollout – we can now focus even more firmly on getting the best outcomes possible for all our learners in this academic year."
Read more from the Oldham Reporter