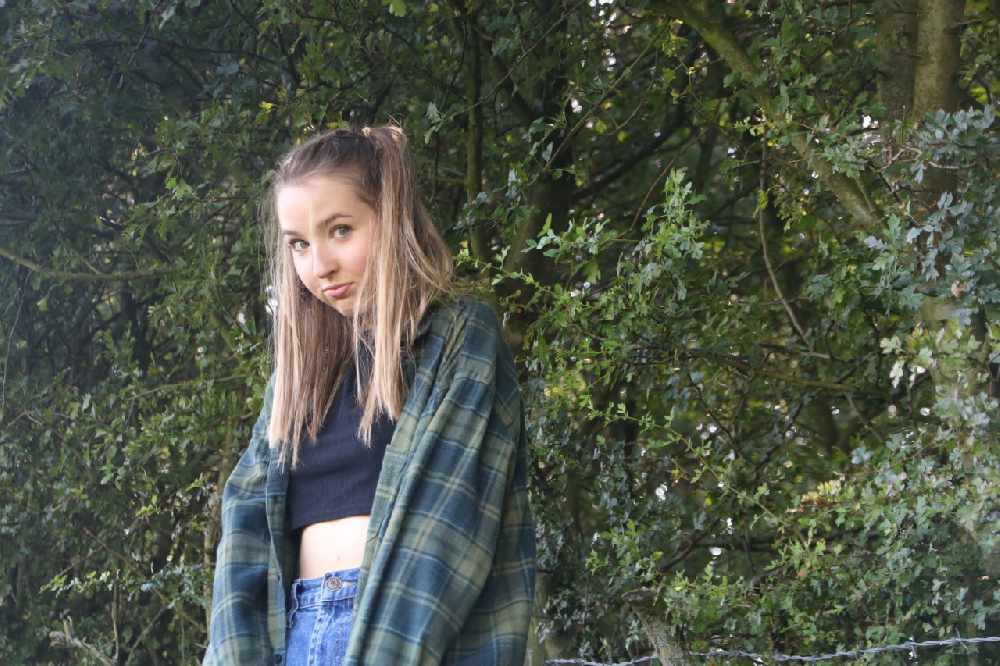 When you're incredibly talented; determined to achieve success, and have an overwhelmingly supportive network of friends, family and teachers, you're bound to do great things! Year 13 OSFC student Chloe Whatmough has proven this to be true, having released her debut single aged 16 and already receiving great reviews.
Chloe is a second-year music student at Oldham Sixth Form College and has been developing her skills as a musician from a young age when she taught herself to play her sisters old guitar and began writing her own songs.
She has gone from strength to strength while studying at OSFC and has accredited her increased confidence and determination to her course explaining "Studying music at OSFC was the best decision I ever made. The decision to release my own music, I feel was stemmed from joining college - putting myself "out there", meeting new people, learning life lessons and more about music - growing as a person".
She described her music teacher Aaron as a constant supporter of her and her music who "has shared my music on the OSFC Music Instagram page and has shown a keen interest in how things are moving along since the release".
Her single, Making Up Excuses, was written in January between an A level music class and a BTEC music class. Chloe describes the back story of the piece with such maturity saying "the song is all about how I'm done with finding excuses to keep someone in my life that clearly doesn't want to be there - this is me moving on, cutting out the toxicity and learning from the situation".
Chloe's writing and performance on the track holds a mirror up to the roller-coaster that is teenage love. The mallow angelic tones to her voice sit perfectly alongside the deliberately repetitive catchy beat and sounds so refreshing in her authentic northern accent.
Now the single has been released, she's keen to push her music career further. Having already worked successfully with her producer Dean, Chloe has big plans to release a further 5 songs the pair have recorded together and is looking to establish herself as an artist in what can be a cut-throat industry. Her stage name, cloe.gf, she describes is part of presenting herself and her music as a cohesive brand.
She explains how her own name "didn't really express my music or image in any kind of way" and how a simple spelling mistake on a Starbucks order provided the inspiration for her alter ego "Cloe". She explained that "Dean and I, during the studio time, were experimenting with the kind of style and look I would have as an artist. As I'm from a rural background we looked at the idea of "green fields" and ended up with cloe.gf"
Chloe's debut single Making Up Excuses is available now on all major streaming platforms and we can't wait to hear more from the emerging artist soon.