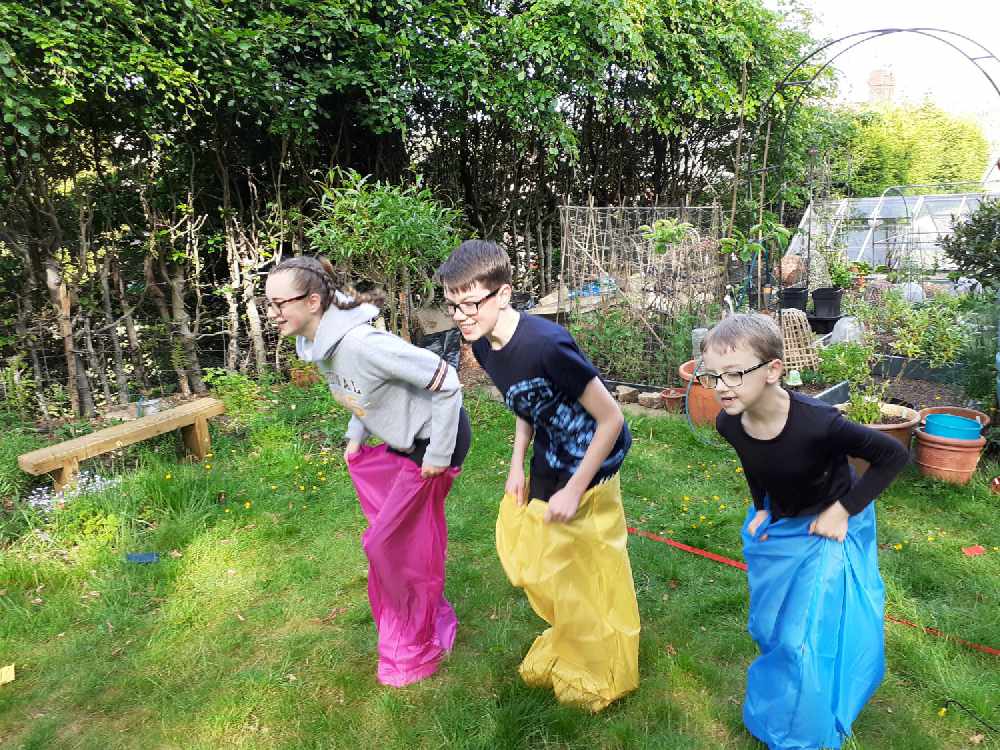 A cancer scientist from Oldham, who is currently in lockdown with his three children, is adding a new activity to the home-school timetable.
Steve Lyons is a senior scientific officer funded by Cancer Research UK at the Manchester Cancer Research Centre, where he is part of a team exploring new ways of understanding how prostate cancer develops, so that new treatments can be created.
The 49-year-old normally spends his days working in the lab, analysing data from around the world and conducting experiments – and for more than twenty years he has worked to better understand cancer and ways to treat it.
But with lab work temporarily paused due to the pandemic, Steve is continuing his research from home while also entertaining his children with a boredom-busting initiative from Cancer Research UK's Race for Life Schools.
Posing with their eggs and spoons at the ready, Hannah (15), Elliott (13) and George (8) are helping to launch the charity's free resource kit full of tips, ideas and materials for holding a DIY sports day.
The siblings have been competing against each other in a range of traditional events in their back garden, including sack races, bean bag races, and an egg and spoon race!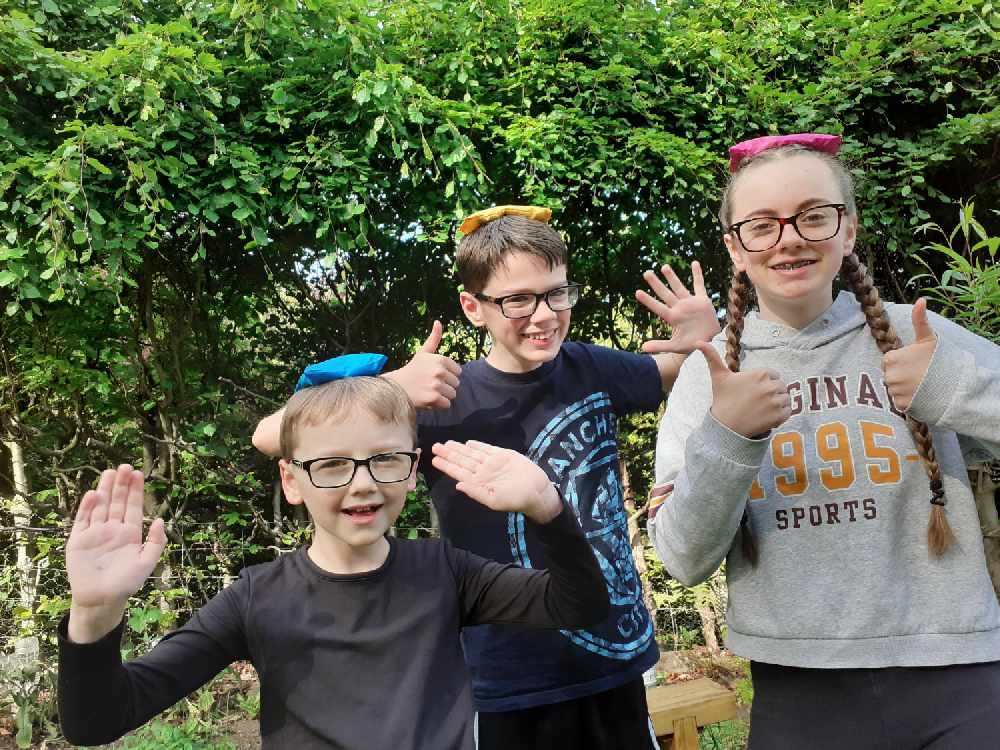 The family want to do everything they can to ensure that the fight against cancer can continue during these unprecedented times. Steve, a former Blue Coat School pupil, lost his mother Sue to bowel cancer in 2008 and is determined to play his part in beating the disease.
Steve said: "As scientists we are not immune to cancer – it affects us too. Our research is so important, because cancer affects a massive number of people. And not just those with the cancer, but also everyone around them. That's what drives our fundraisers and that's what drives scientists.
"So many families are affected by cancer, so I hope others will help the cause. Charities like Cancer Research UK will be hit hard by the current situation, but we can all play a part – no matter how big or small – in supporting life-saving work right now.
"Lockdown isn't easy for any of us, but the kids had really good fun creating their sports day at home, and it was all the more meaningful to know we were doing it for a good cause."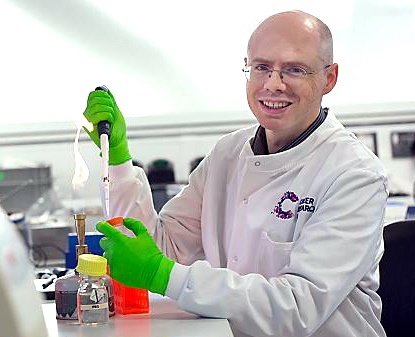 Along with their dad Steve and mum Joanna, the Lyons children are now calling on other families across the North West to get involved and make a small donation to Cancer Research UK for a sports day pack, if they feel able to do so.
The Race for Life Schools sports day pack is suitable for families and teachers who might be setting activities for PE lessons at home or caring for children in school.
As well as familiar favourites like the sack race, it contains a host of indoor and outdoor ideas ranging from carpet bowls, limbo and target throws to scavenger hunts and ten pin bowling – which can all be staged with equipment found at home or school.
The guide, which is sponsored by Nivea Sun, also features top tips to help children stay safe in the sun.
Anna Taylor, Cancer Research UK spokesperson for the North West, said: "We're grateful for the generous support of our schools' community who normally organise or take part in Race for Life events every summer.
"So at a time when we're all having to keep apart, our message to parents and teachers is – we're in this together.
"It's such an unsettling time for us all, but especially for children whose lives revolve around familiar routines and calendar dates. We hope our sports day pack will go some way to ensuring that they don't miss out on such an important milestone in the school year.
"Come rain or shine, garden or not – we've got lots of inspiration for activities that will help to lift lockdown spirits and get children moving."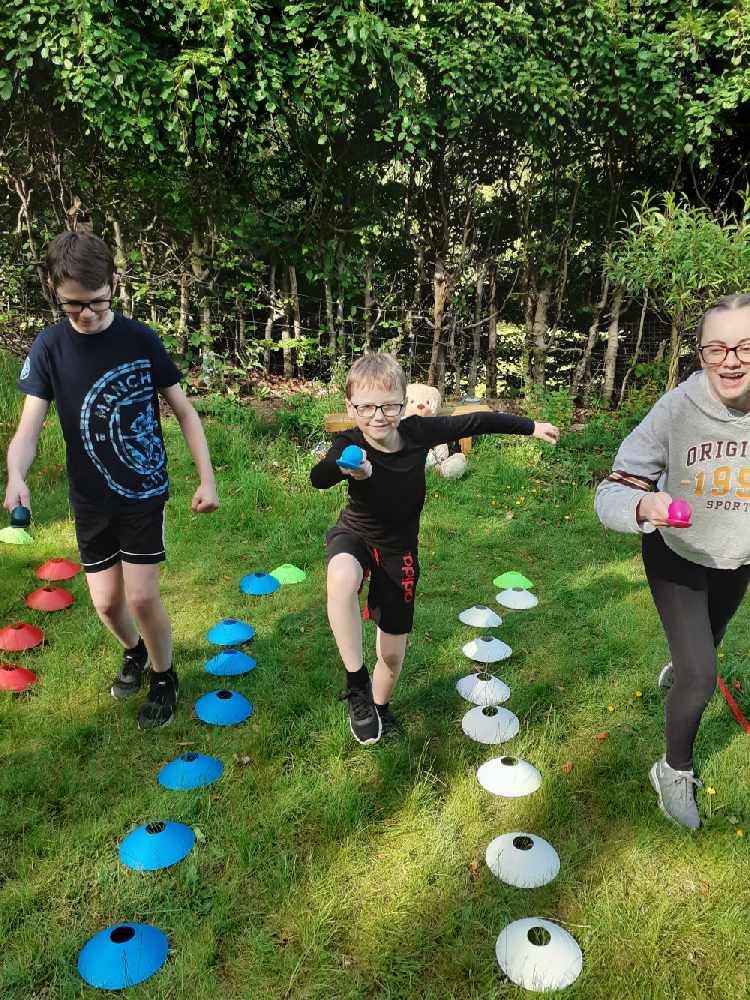 Organisers are inviting supporters to unite by sharing photos and videos on social media using the hashtag #RFLSportsDay.
Cancer Research UK's Race for Life, in partnership with Tesco, is an inspiring series of events which raises millions of pounds every year to help beat cancer.
Last year, the charity was able to spend over £30 million in the North West on some of the UK's leading scientific and clinical research.
Anna added: "With around 5 people diagnosed with cancer every hour in the region, we remain tirelessly committed to making progress for people affected by the disease.
"We appreciate that the current situation has resulted in financial uncertainty for many, but there is the opportunity to make a small donation for the pack if people feel able to do so. Now more than ever, support from the public is vital to help continue our mission."
To get involved, visit raceforlife.org/sportsday.