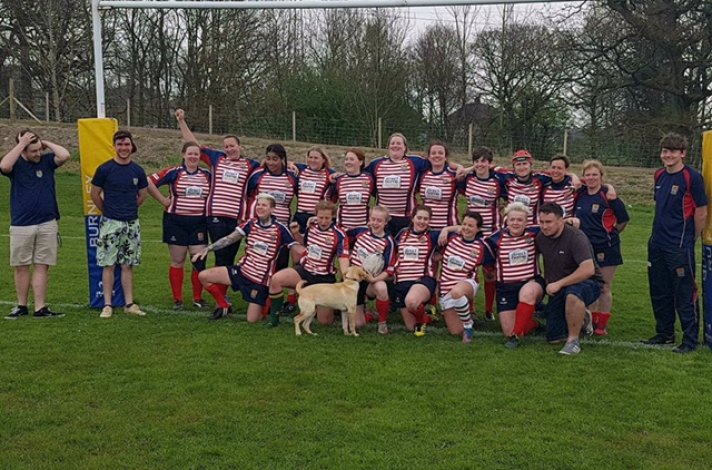 Oldham RUFC's Ladies team are embarking on a new challenge ahead of the new season as they compete in the National Challenge League for the first time.
The team will be playing against some big teams including trips to Chester, Harrogate and Workington to name a few.
Speaking to the Ladies Team Manager Emma Jenkins she said, "it'd going to be a very tough challenge as we've jumped two divisions. Last season we didn't have many challenges whereas this year we are really looking forward to the challenge."
It's one that will be an honour for any of the players representing the club and there has been a lot of work behind the scenes to get the club ready for this step. Emma explained, "I'm really proud to lead the club into what will be a historic occasion and I can't wait for it to start. We've had to make sure that the pitches are up to scratch for the season and also the safeguarding for all teams within the club has been a big effort."
Matches are scheduled to take place on Sunday afternoons at 2.45pm, from September to April. The team's first game will be against West Park Leeds second XI on the 8th September at home.
The club as a whole is heading in a new direction with the men's team going for the title this year and also the youth teams continuing to grow. When asked about the club as a whole Emma responded, "It's a fantastic place to be around at the moment, I've been involved at the club for four years and I play, my husband plays and my son plays. It's fantastic to see all of these new people come into the club and to see everyone working together to take it forward."
Before their inaugural competitive season starts, the ladies will be hosting an event with a difference on Sunday 1st September: a Disney themed challenge game versus Bury Ladies. Kick-off is 2 pm and there will be various activities taking place during the afternoon plus a raffle and a bar. Monies raised will go towards the England Deaf Rugby Union Fund.
Picture Credit: https://www.pitchero.com/clubs/OldhamRUFC/