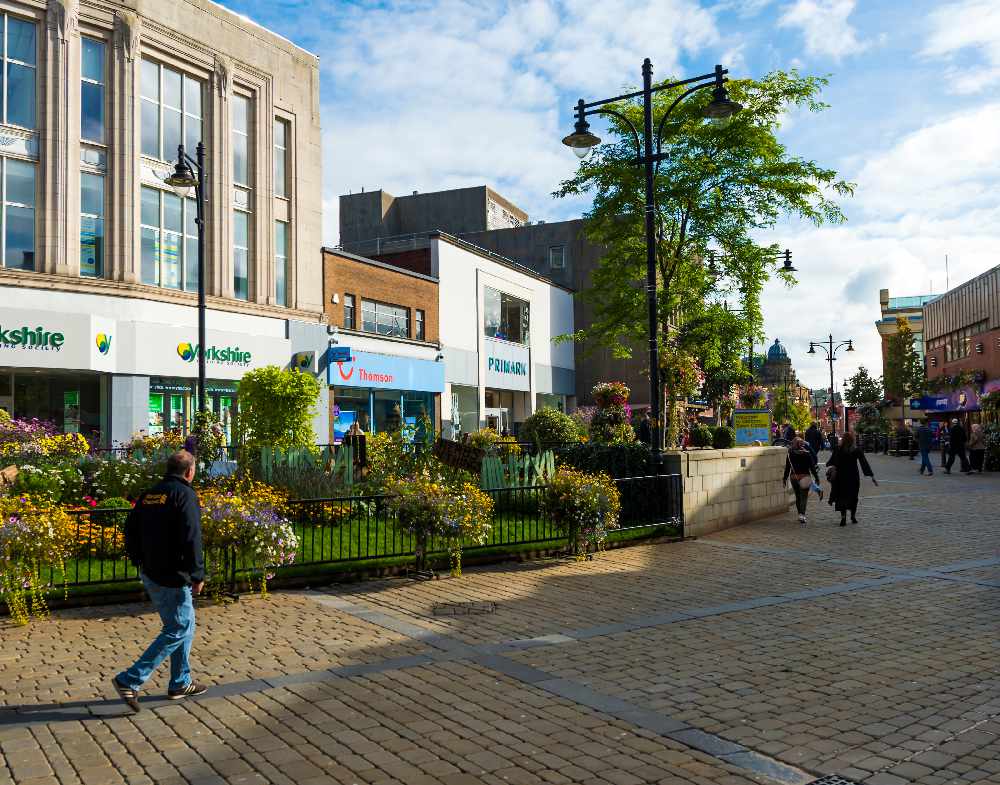 With one month to go until the planned re-opening of businesses across Oldham, the council is calling on the community to shop local and support local as much as possible. 
Monday 12 April is outlined in Prime Minister Boris Johnson's roadmap to easing lockdown restrictions as the earliest possible date for the re-opening of non-essential retail and personal care businesses - including hairdressers, barbers and nail salons.
Indoor leisure facilities such as gyms will also reopen (but only for use by people on their own or in household groups); as will most outdoor attractions and settings including outdoor hospitality venues, zoos and theme parks.
Self-contained accommodation such as campsites and holiday lets, where indoor facilities are not shared with other households, would also reopen.
Hospitality venues will be allowed to serve people outdoors and there will be no need for customers to order a substantial meal with alcoholic drinks and no curfew, although customers must have table service - ordering, eating and drinking while seated.
Cllr Sean Fielding, Council Leader and Cabinet Member for Economy and Skills, said: "This is a crucial date for businesses across Oldham who have remained closed for almost four months in order to keep the public safe.
"They have sacrificed so much so as they prepare to re-open they need us to help them more than ever. You can do that by choosing to spend with local businesses wherever you can and by continuing to follow the restrictions to keep each other safe, including business' employees.
"It's essential that we keep the coronavirus rate down in order to prevent further local restrictions and the possibility of businesses being ordered to close again. We want them to open and stay open."
Sacha Lord, Greater Manchester's night-time economy advisor, said: "The last three months have been a very difficult time for everyone involved in the hospitality and leisure industries, where all non-essential businesses were ordered to close. As things start to reopen, it's crucial for their success that we work together and continue to follow safety guidelines in order to see a permanent return of the establishments that we love and have missed."
To help businesses to reopen safely, the council has launched a dedicated online page which brings together the latest guidance, and its Environmental Health teams will also be on hand to provide support and advice.
Read more from the Oldham Reporter