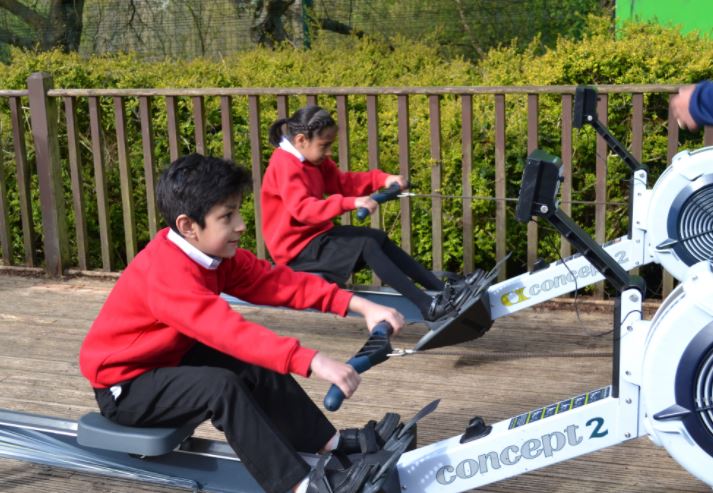 Alexandra Park Junior School took to the rowing machines on Friday (30 April) in a competition against other schools across Oldham.
The competition was set up by Oldham School Sports, which aims to promote activity across schools within the area.
Every child in school took part, seeing how many metres they could 'row their boats' in one minute. The scores from each class will be averaged out to see which class is the winner within the school and then within the wider Oldham area.
PE leader, Simon Clarke, is keen to promote active lifestyles amongst the pupils.
He said: "Our children are always enthusiastic when it comes to new opportunities within sports and our work with Oldham School Sports helps us achieve that enthusiasm! The children get a variety of chances throughout the year to do things they may otherwise never do.
"We've done lacrosse, cross country, athletics just to name a few and now rowing. It was clear they had fun and everyone aimed to beat their best scores.
"Our staff set a good example too with joining in the fun showing children that you can be active and enjoy yourselves at the same time. Plus, our children never shy away from a healthy competition and that is something I'm really proud of. They will strive to win even if it's the first time they've played a sport."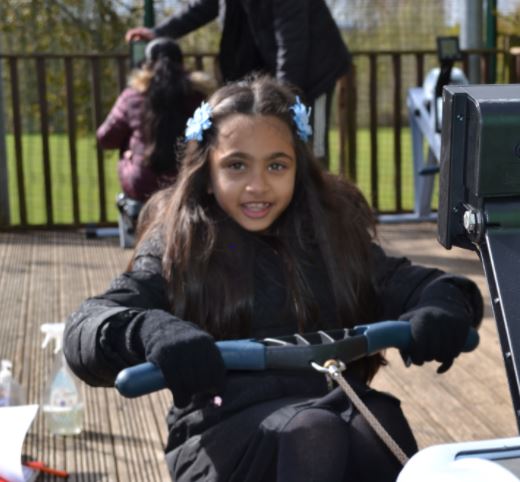 The Glodwick-based school take up a variety of sporting opportunities throughout the year and are members of the Hathershaw cluster, which is another way to provide opportunities for sporting prowess.
The Brook Lane school is also active participants in the Oldham Pledge, a scheme which aims to help young people be active in their communities through charity work, wellbeing, sporting, creativity and other varied activities.
Samantha Nicholson-Hickling, PSHE leader and Y5 teacher, said: "My class were one of the pilot classes when we first started the Oldham Pledge at Alexandra Park and they loved it. It really showed them what they were good at and throughout the program helped the see how they'd grown.
"In a nation whereby childhood obesity is on the rise, the Oldham Pledge is just one way to ensure the children learn about themselves: not just their bodies but their minds as well.
"They focus in on different pledges which enables them to focus on different skills which as they grow up will support them in being active, supportive members of their communities."
Read more from the Oldham Reporter