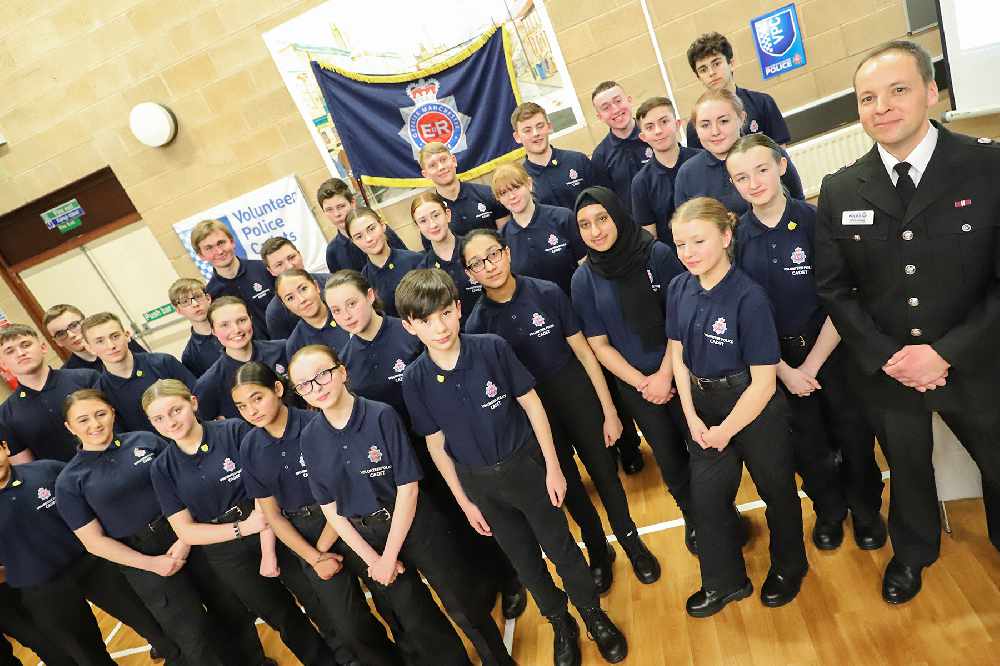 A special event was held by Greater Manchester Police last week to celebrate the Passing Out Parade of Police Cadets in Oldham.
The event - which took place at The Lifelong Learning Centre in Shaw last Thursday evening (February 6) - promises to last forever in their memories and those of their family and friends in attendance.
The immaculately presented cadets marched into the hall to musical accompaniment by John Webb and Izzak Schofield - both year 10 pupils at Wardle Academy - who gave an excellent performance.
The Volunteer Police Cadet scheme gives young people, aged 13 to 17, the opportunity to gain key life skills that will last with them for the whole of their lives, in addition to improving the community where they live.
Assistant Chief Constable Nick Bailey represented the force and expressed his great admiration for the commitment of those Cadets present.
While he's relatively new to GMP, he was very impressed with the Cadet Scheme and everyone involved in the training of the young adults.
The Cadets have completed a wide variety of tasks and learned numerous new skills, both within the Oldham area and abroad in Ghana and Uganda.
Amongst these experiences are supporting officers at events locally, First Aid training, and fundraising to finance their training costs abroad, where they supported residents with building and other projects. One cadet received a special award relating to his work in the local Food Bank.
Inspector Karen Taylor then introduced the Cadets individually to receive their certificates, in recognition of the Passing Out ceremony from ACC Nick Bailey. The photographs taken will be a lasting record of the pride and enjoyment that the Cadets showed that their service had been recognised.
Chief Superintendent Chris Allsopp closed the event by thanking Mayoress Ginny Alexander, High Sheriff Mark Adlestone and others for their support. However, he reiterated that the stars of the evening were the Cadets.
Images by Nigel Wood