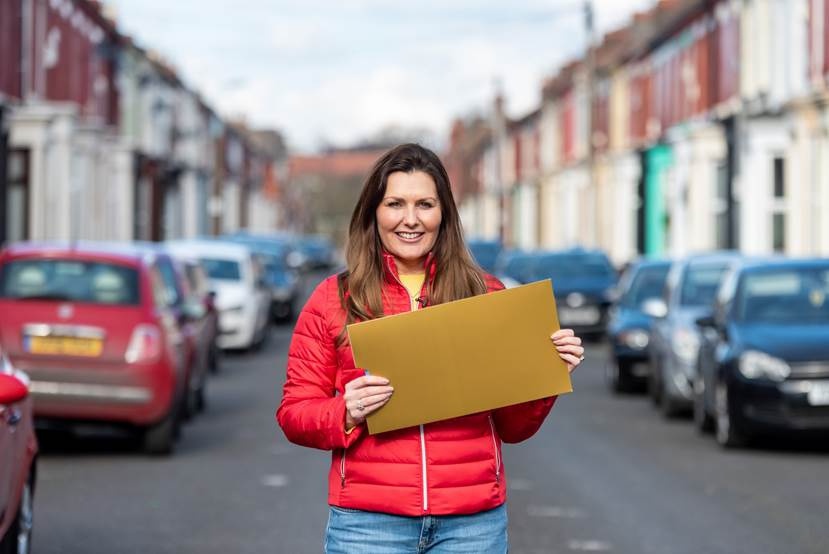 A retired postman is among six Oldham residents who are celebrating after winning a share of a staggering £210,000 - all thanks to their lucky postcode! 
The postcode OL4 2EY was announced as a People's Postcode Lottery winner on Monday (1 February).
Five people - who chose to remain anonymous - started the new month in style with a cheque for £30,000 each, but Colin Shaw went one better.
The 68-year-old had played two tickets and, in doing so, had doubled his prize to £60,000.
Colin discovered he had hit the jackpot during a video call with Postcode Lottery ambassador Judie McCourt.
He said: "Yes, magic! We always say in our family we never win anything, so this feels brilliant."
Colin, who will celebrate his golden wedding anniversary with wife Cath this year, is planning a romantic treat with his prize.
He added: "Cath keeps asking for a new ring, and we'll be married 50 years in July so I'll be able to get her that now. She's sat there with a big smile on her face right now!"
"We've got two sons so we'll give some to them. After lockdown we'll have a big family holiday too. Somewhere like Turkey, even Mexico maybe!
"It means a hell of a lot. I might even treat myself to a new car. At the moment, I can't get the whole family in as one of my son's has a partner, so I want one where all five of us can fit in."
Colin still plans to celebrate his win, even though it might not be how he hoped.
He said: "I'm just across from the pub and if it was open I'd be in there with a pint of bitter straight after this but I think I'll get a McDonald's later on instead and have a few beers – I might even get two burgers!"
People's Postcode Lottery ambassador Judie McCourt (pictured) said: "It was my pleasure to present Colin with a golden envelope ahead of his golden wedding anniversary later this year. I hope our other lucky winners in Oldham are just as delighted as he is with their prize – congratulations!"
A minimum of 32 per cent of ticket sales goes directly to charities and players of People's Postcode Lottery have helped raise over £600 million to date for thousands of good causes across Britain and internationally. This draw was promoted by Postcode Animal Trust.