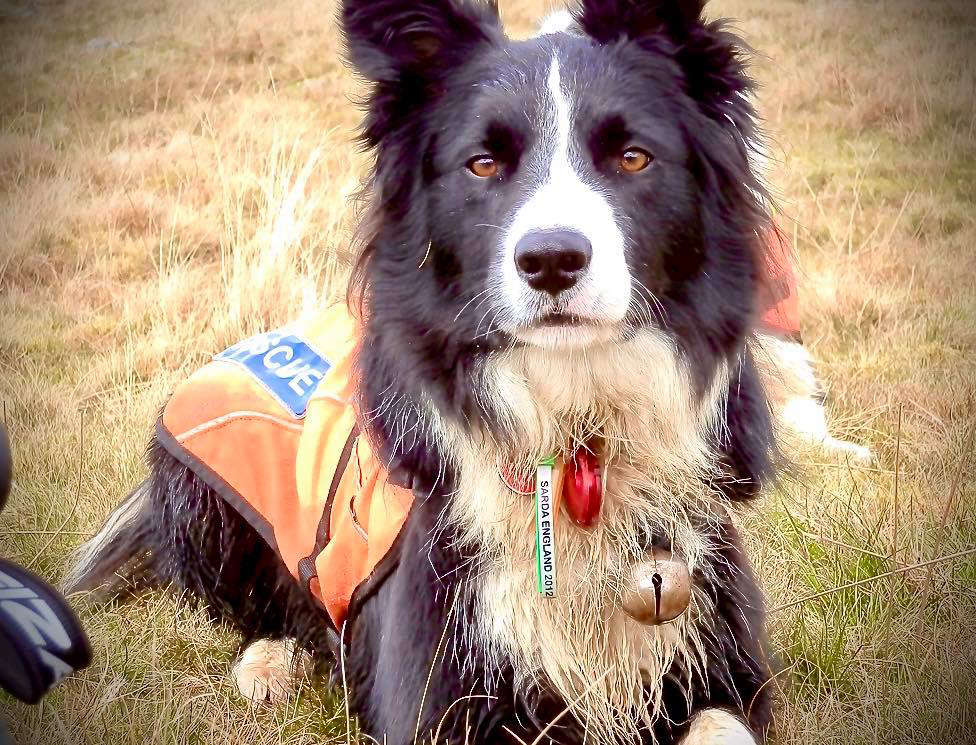 Ty, who has sadly passed away. Image: Oldham Mountain Rescue Team.
Members of Oldham Mountain Rescue Team are mourning the loss of one of their vital search and rescue dogs.
Steve Ward, one of Oldham Mountain Rescue Team's dog handlers, had to say farewell to search dog, Ty, at the age of 13 and a half years old.
Ty hadn't been on top form recently and last week Steve had to take him to Donaldson's Vets in Huddersfield, who, over the last four years, have been taking care of the team's dogs free of charge.
Ty was rushed into surgery only to find he had a major bleed from his spleen into his abdomen and sadly passed away during the operation.
It's never easy loosing a pet, however when you spend as much time with your dog as search handlers do, it's like loosing a limb.
Ty was Steve's third search dog of four.
"Although he's been through this before, he's feeling this one a little more, as he had to train and work Ty differently to his previous dogs which was a lot harder, but made him the handler he is today.
Said a OMRT spokesperson: "Steve became operational with Ty in 2013 and had a life-saving find on a search in Stockport not long after.
"He, along with his old dog mate Bob, were still on the 'old boys back-up list' when needed for the more methodical searches.
"Our thoughts are all with Steve, Carol and their family, especially their grandson, who was Ty's best mate, at this difficult time. Once again thanks to Donaldsons for their support.
"RIP Ty, forever on the hill…"
Read more from the Oldham Reporter