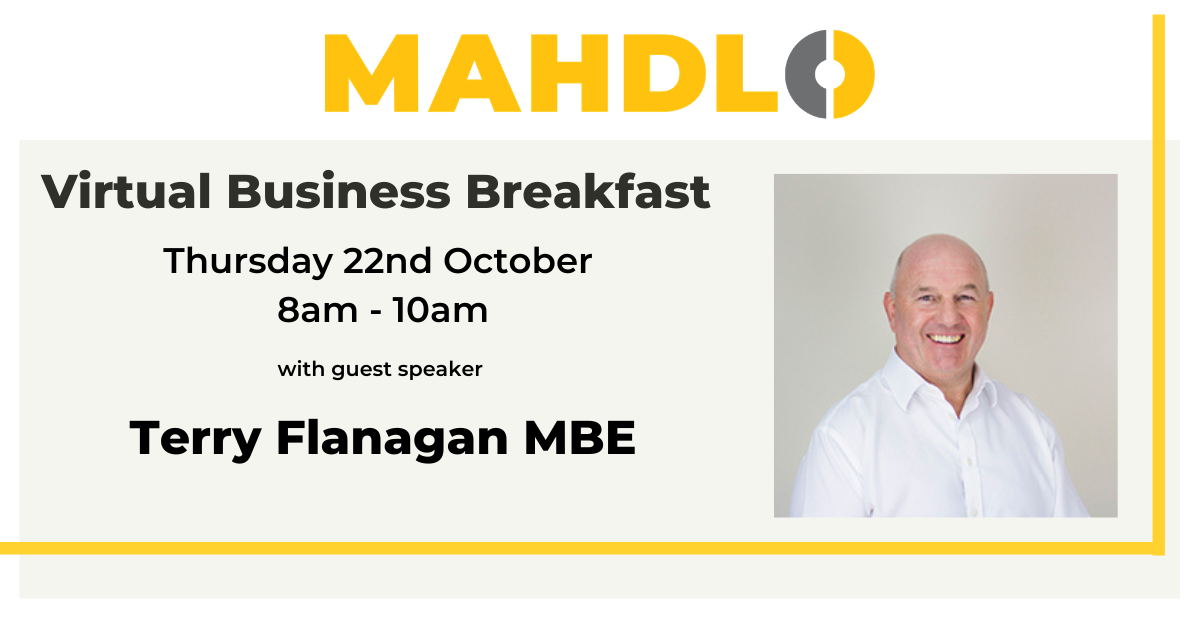 An Oldham legend will be launching a local charity's virtual Business Breakfasts later this month. 
Sporting legend, entrepreneur and charity champion Terry Flanagan MBE will be launching Mahdlo Youth Zone's series on 22 October between 8am and 10am.
Guests will have a one-off opportunity to hear Terry's incredible story from growing up on the streets of Oldham in the 1960s and '70s through to his celebrated career in Rugby League and more recently as an entrepreneur and businessman. He'll be sharing the highs and lows of sport and business.
Lucy Lees, CEO at Mahdlo, said: "Over the years, Mahdlo has brought some high profile and inspirational speakers from across the country to Oldham. We are absolutely thrilled that Terry will be launching our virtual Business Breakfasts, he has a fascinating story to share and guests are in for a treat."
Claire Crossfield, Fundraising Manager at Mahdlo, added: "This event is a first for Mahdlo and as a charity we are asking that guests consider making a £5 voluntary donation that will help us continue our work to support Oldham's young people. We've had to cancel so many fundraising events this year and with events in the future being so uncertain, all donations regardless of size are so important to us."
Booking for the event can be made via Eventbrite at https://www.eventbrite.co.uk/e/mahdlo-business-breakfast-22nd-october-2020-tickets-120018086327 or by contacting Claire Crossfield by emailing events@mahdloyz.org or calling 0161 785 3862.