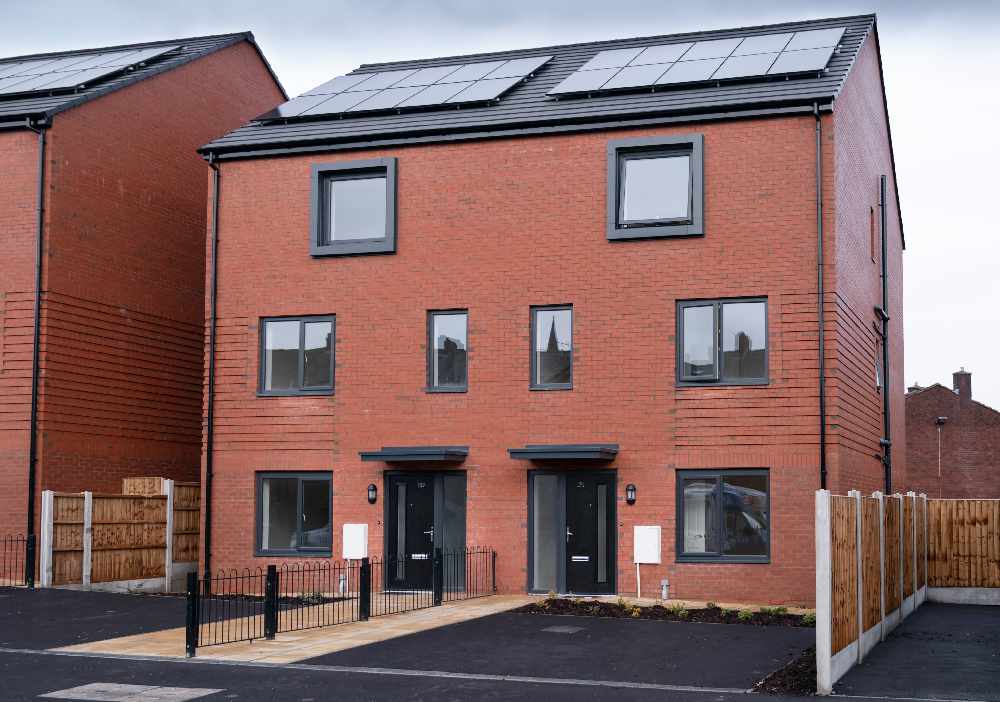 The new eco-friendly homes at Primrose Bank, Oldham.
Oldham Council has said it is simplifying the application process for social housing in the borough.
From Friday (1 October), residents looking for a home can visit the council's Housing Options website at www.oldham.gov.uk/housingoptions, where all available properties from social housing providers in Oldham will be advertised.
This now also includes First Choice Homes Oldham (FCHO) which previously also had its own application process – but will now only use Housing Options.
Residents on the council's housing register will continue to apply for socially rented homes and place bids for properties as they are advertised – but will now also be able to bid for all FCHO properties through this single system known as the Common Allocations Framework (CAF).
Councillor Hannah Roberts, Cabinet Member for Housing, said: "I am really pleased that we now have one route to a socially rented home in Oldham – it will be easier for residents to find the home they need.
"Social housing is in high demand in the borough and the more straightforward the process the better. I welcome FCHO back to the CAF and look forward to building a strong partnership with Donna Cezair and the rest of the FCHO team."
The move will strengthen housing partnerships within Oldham and help more socially rented homes to become available.
In addition to FCHO, Housing Options also includes available properties with local housing associations: The Guinness Partnership, Jigsaw Homes, Places for People, Onward, Regenda, ForHousing, Housing21, The Riverside Group, Anchor Hanover and Great Places.
FCHO will close its housing need register on 30 September. Applicants who are not currently registered with Oldham Council but who are registered with FCHO, and have a statutory housing need, will be transferred onto Oldham Council's housing register.
These applicants will be contacted by Oldham Council via email in due course. Applicants who have an application with Oldham Council DO NOT need to reapply to the council's housing register.
FCHO will continue to manage details of customers who are interested in the organisation's alternative products such as ready to let homes, rent to buy and shared ownership.
Donna Cezair, FCHO Chief Executive, said: "This is great news for residents in Oldham. Having one streamlined system will allow applicants to register in one place and view, apply and bid on all available homes in the borough.
"We're really pleased we will be working closely with Oldham Council to allocate homes to local people that will help meet the needs for housing in Oldham."
Read more from the Oldham Reporter