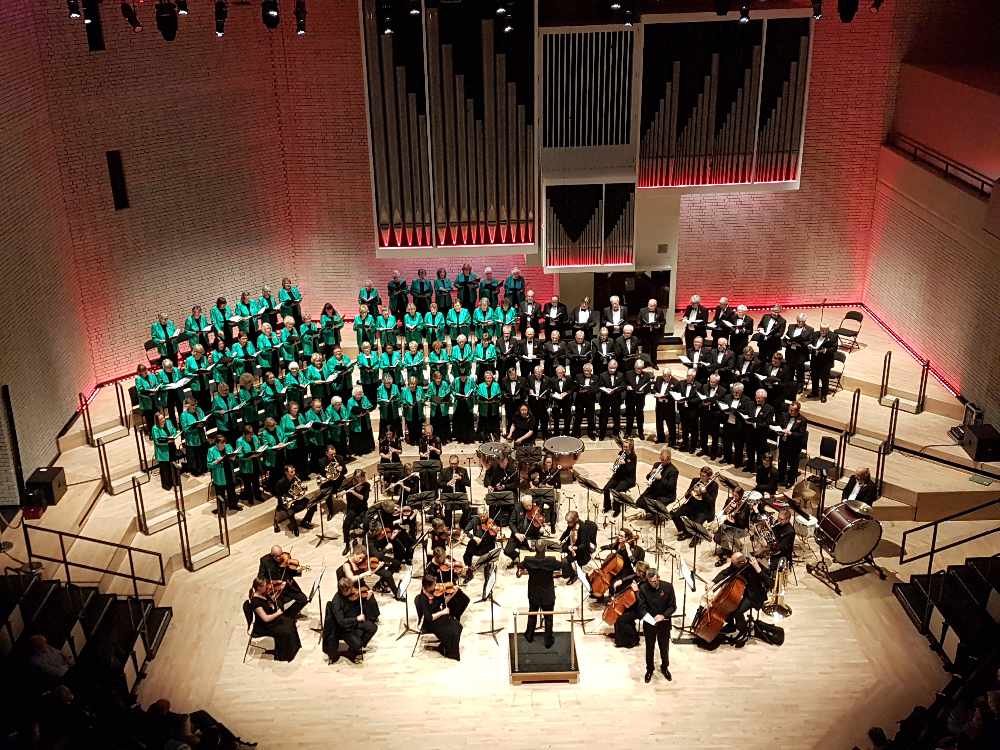 The Oldham Choral Society.
Members of the Oldham Choral Society will be making a rare appearance in Rochdale this coming weekend when they sing at St Chad's as part of their regular Saturday lunchtime recital series.
Approximately, 75 members of the 100 strong choir will be performing a short, varied programme of sacred choral music that should appeal to all classical music lovers.
The concert at St Chads on Saturday June 22nd begins at 1.00 and will finish within the hour. The programme of music ranges from Handel's famous Coronation Anthem - Zadok the Priest, and Mozart's Ave Verum, to more recent compositions by John Rutter, Karl Jenkins, and the Norwegian Ola Gieillo. There will also be music by Faure, Elgar, Brahms, Bruckner, Schubert and earlier music.
The choir will be directed by their regular Music Director Nigel P Wilkinson, and accompanied by the church organist Philip Lowe.
There is a small admission charge of £5.50 to cover costs and you can pay on the door.
Music Director Nigel Wilkinson said: "We are absolutely delighted to have been invited to perform in this beautiful historic church, and have enjoyed rehearsing a lovely programme of music suitable for the occasion. We look forward to singing in the church with its wonderful acoustics, and hope to attract a good audience and make some new friends. Why not come along and spend a relaxing hour with us".