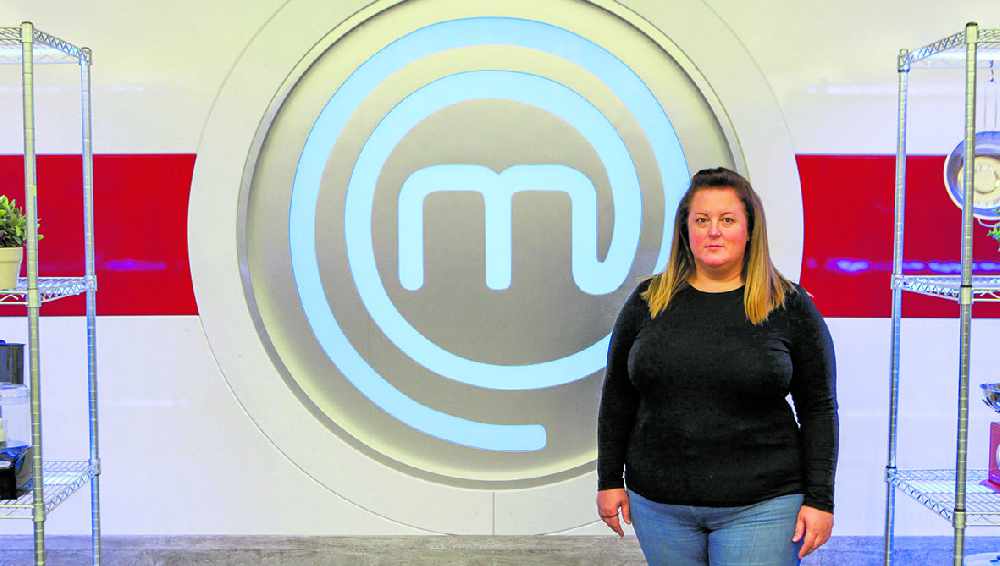 A defiant Oldham mother of two who lost her place at the end of a nail biting BBC TV's MasterChef knockout has made a promise.
Jane Harvey said: "You can knock the Oldham girl out of MasterChef, however, you can't, and wont, stop her passion for cooking. Watch this space…"
She had battled through to the quarter finals of the TV culinary fiesta, hosted by Greg Wallace and John Torode, but came up just short.
Jane, 39, personal assistant to the managing director of Grasscroft Property, said: "I am super disappointed to be knocked out, especially when I was a raspberry ripple ice cream away.
"I did a sweet dish, " she explained. "I knew it was risky to be presenting a dessert, especially when I discovered all the other cooks were presenting savoury dishes.
"However, I have made it down to the final 16 cooks out of approximately 7,000 applicants — and that still takes some doing. There was some outstanding cooking in that kitchen on that day and all my fellow competitors are absolutely outstanding cooks.
"The standard of cooking has been extremely high in this year's competition. The competition is tough and you have to give it all you've got and on this occasion I just didn't do enough.
"I am thoroughly disappointed that I couldn't bring home the trophy for Oldham. I have had the support of my home town behind me and I can't thank them enough for that and I do feel I have let the side down a little...sorry guys!"
But now Jane is working on plans to develop a monthly 'Supper Club' in the town.
And she promises: "I'll invite local key workers who have played a vital and unselfish role in supporting our community during the current devastating coronavirus pandemic.
"They will be welcomed on that evening free of charge to thank them for all their hard work and efforts."
She added: "I intend to stick to my truly northern roots and the fact that I am a 'proper Oldham girl and intend to remain fully focused on my style of cooking."
Her qualifying efforts earned a loyal band of followers in Oldham, including council leader Cllr Sean Fielding, who tweeted his congratulations to the fledgling chef as she secured the coveted MasterChef apron.
She is encouraging locals to nominate a worthy key worker for her showcase via Twitter using @JMHarvey2409 or via Instagram at @janemarieharvey