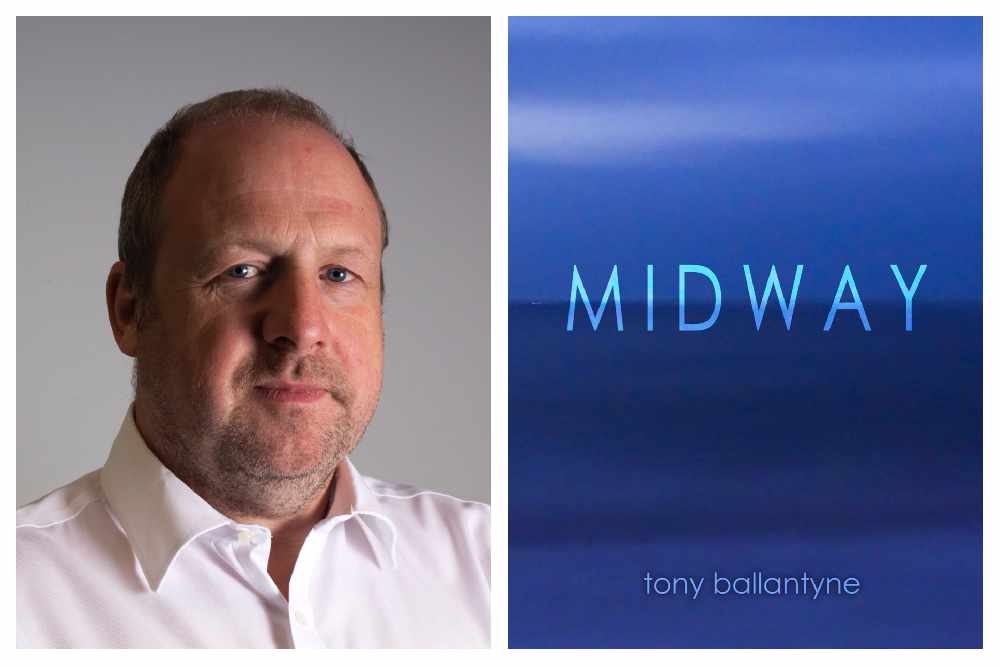 Oldham-based author Tony Ballantyne has published his second short story collection, Midway.
The book was written in 2018 during the last six months of his father, Henry Ballantyne's, life and is set partially in Oldham and Saddleworth.
Tony says: "Midway was written during the last six months of my father's life. Driving back and forth between hospitals I distracted myself by thinking about stories I planned to write.
"Sitting in waiting rooms, cafes, service stations I began to make notes on my phone. Midway was the result, a set of stories where I began to wonder why I was writing stories in the first place. The book is the answer to the question. More than that, Midway was my way of dealing with those events. This book is for those who've been there…"
Midway is a story about stories and storytelling, written on the road between the past and the future, it explores Tony's relationship with his dying father and sees literature, fantasy and science fiction come together in a unique and very personal piece.
Chris Beckett, winner of the Arthur C Clarke Award, says of Tony's latest work: "Sharp, touching, and very original, this collection uses stories of different genres to explore aspects of the same emotional landscape, creating a very personal and very satisfying whole."
Tony, who lives in Oldham with his wife and two children, is the author of the acclaimed Penrose hard SF novels, Twisted Metal and Blood and Iron, as well as the groundbreaking and surreal fantasy novels Dream London and Dream Paris.