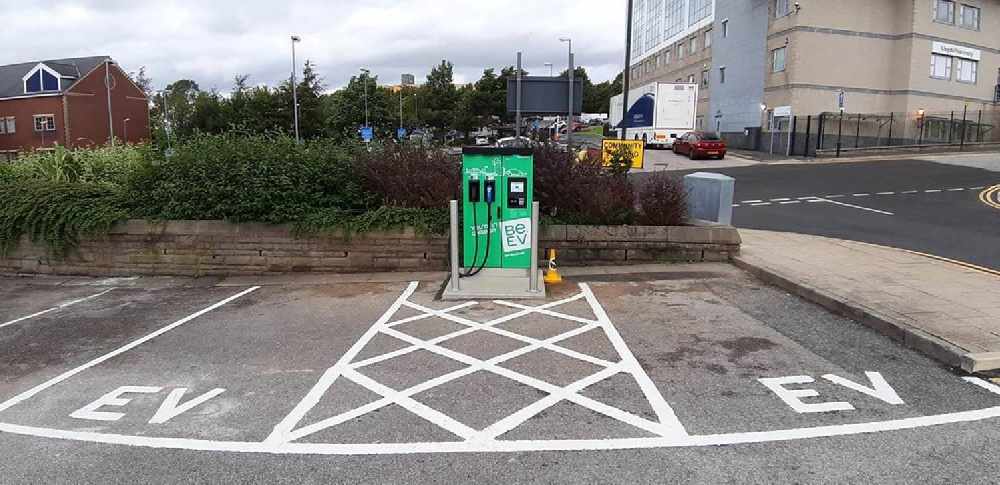 Motorists can now benefit from a new 'rapid' electric vehicle charging point which has been installed in Oldham town centre. 
It is on the Civic Centre car park, next to the entrance off New Radcliffe Street.
The rapid charger is one of 25 being installed across the region on the Be.EV charging point network, owned by Transport for Greater Manchester (TfGM) and maintained by support services supplier Amey. But the region's 10 councils and TfGM aim to more than double the network's size.
Using a rapid charger is one of the quickest ways to charge an electric vehicle – recharging up to 80 per cent in as little as 20 minutes.
Oldham Council say it is another step forward in improvements to green transport.
Councillor Barbara Brownridge, Cabinet Member for Neighbourhoods and Culture, said: "Supporting and encouraging our residents and businesses to switch to electric vehicles is one of the many ways we're tackling air pollution and working towards our ambition for Oldham Council and Greater Manchester to be carbon neutral by 2038.
"It's vitally important that we help people choose clean and sustainable transport options and the new and upgraded chargers will hopefully give more people the confidence to embrace this technology. Not only does owning an electric vehicle have clear environmental benefits, but drivers have the added incentive of lower vehicle running costs."
The £3 million for the rapid chargers across the region is from the government's Clean Air Plan 'Early Measures' funding, which is designed to help areas like Greater Manchester with initiatives to meet legal nitrogen dioxide air pollution targets in the shortest time possible.