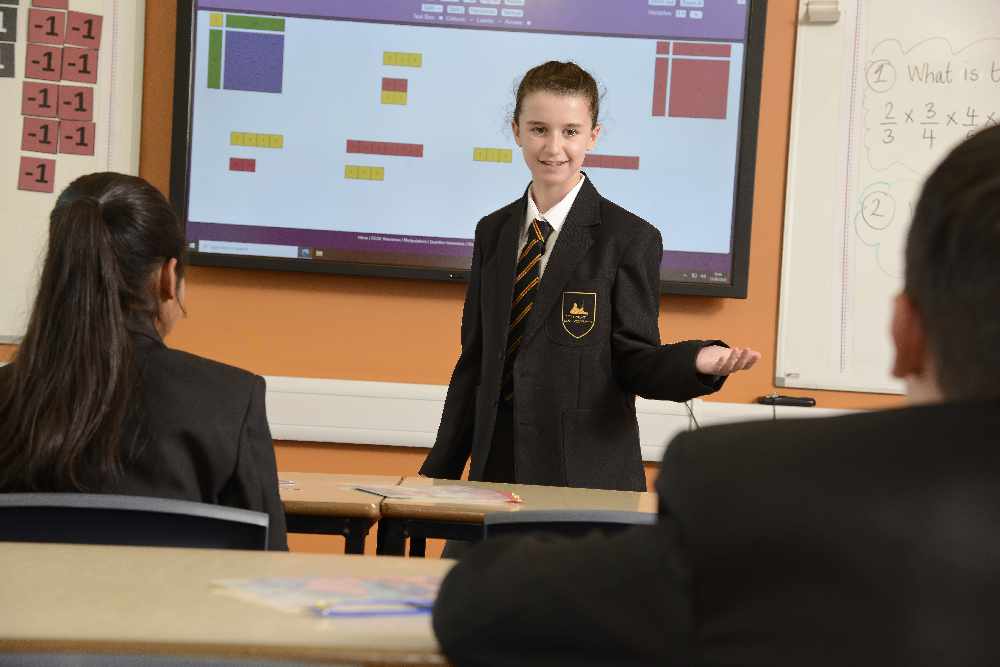 The name of a brand new secondary school which is coming to Oldham has now been revealed. 
The Brian Clarke Church of England Academy has launched its website, name and crest.
The school will be part of the Cranmer Education Trust, an education trust based at The Blue Coat School in Oldham.
It is planned to open in the 2022-23 academic year.
The new school will be an inclusive, co-educational, Church of England secondary school situated in the town centre, founded to serve students of all faiths and denominations and those of none.
The new school is named after the Oldham-born, world-renowned architect and artist Brian Clarke, who retains strong contacts with Oldham and has family here.
He is now an internationally renowned artist and architect who works primarily in stained glass. Brian designed the artwork that is at the centre of the school crest - the spinning mill, an iconic symbol of Oldham.
The Brian Clarke Church of England Academy will also provide a much-needed additional 240 places per year, which will be open to and easily accessible for young people over a wide area via public transport.
Julie Hollis, CEO of the Cranmer Education Trust, said: "The purpose of the Cranmer Education Trust is encapsulated in our mission statement: Ambition, Excellence, Community – our mission is to transform the life chances of children and young people through excellent education and outstanding schools and to nurture our pupils to become everything they can be and are meant to be. This is a mission we are passionate about, and we want more children in our area to take advantage of our vision.
"The Brian Clarke Church of England Academy is being founded to help meet the need for more secondary school places in the borough and to provide another good school, like The Blue Coat School, to increase parental choice."
You can find out much more about the new school by visiting www.brian-clarke.org and more about the Cranmer Education Trust at http://cranmereducationtrust.com/