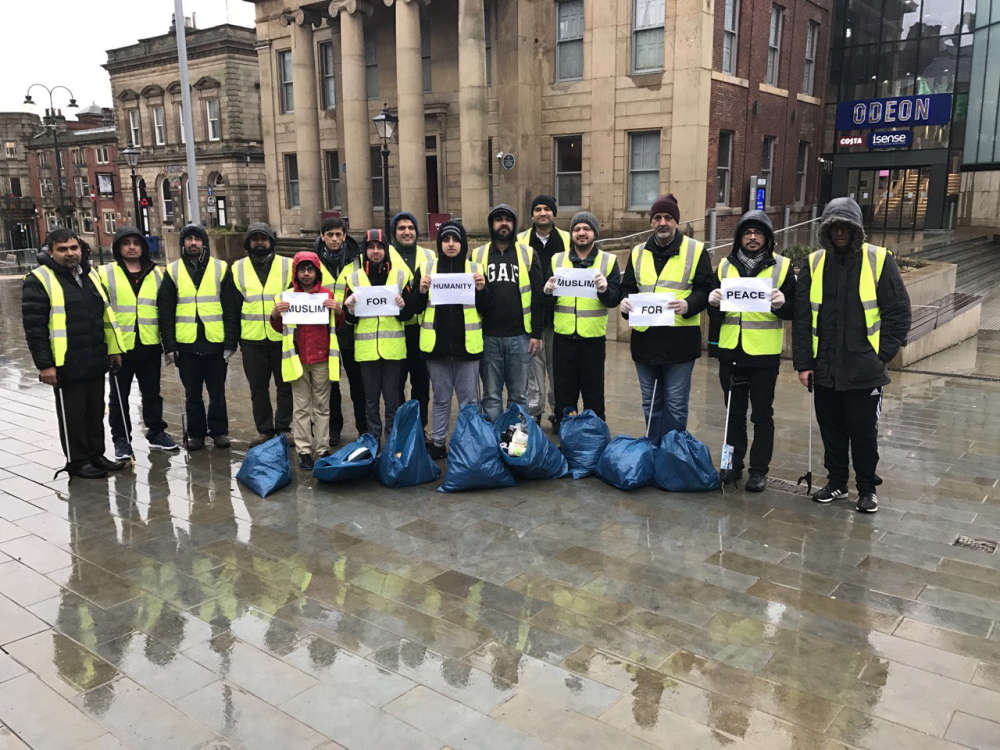 Members of the Ahmadiyya Muslim Community are to celebrate the new year by participating in a voluntary litter-picking session in Oldham.
Members Ahmadiyya Muslim Association Oldham will take part in the street clean-up in Oldham town centre in the early hours of New Year's Day in coordination with Oldham Council.
Laiq Khan, lead outreach coordinator, said: "Some of our members have enjoyed living in Oldham for years, and so any opportunity to contribute positively to the town and its people is a source of great pride, honour and pleasure for us.
"As Ahmadiyya Muslims, our year begins with pre-dawn prayers for a peaceful, prosperous and happy new year for us and everyone in the world. Thereafter we all get together and go out on to the streets to clean up after the new year celebrations have ensadded.
"This isn't just about keeping our surroundings clean, but also a good reminder to ourselves of our religious obligation to serve the wider community.
"We members of Ahmadiyya Muslim Oldham would like to encourage local community members to join us in New Year Street Cleaning event. We will congregate at Tommyfield Market Car Park at 8am."
Read more from the Oldham Reporter