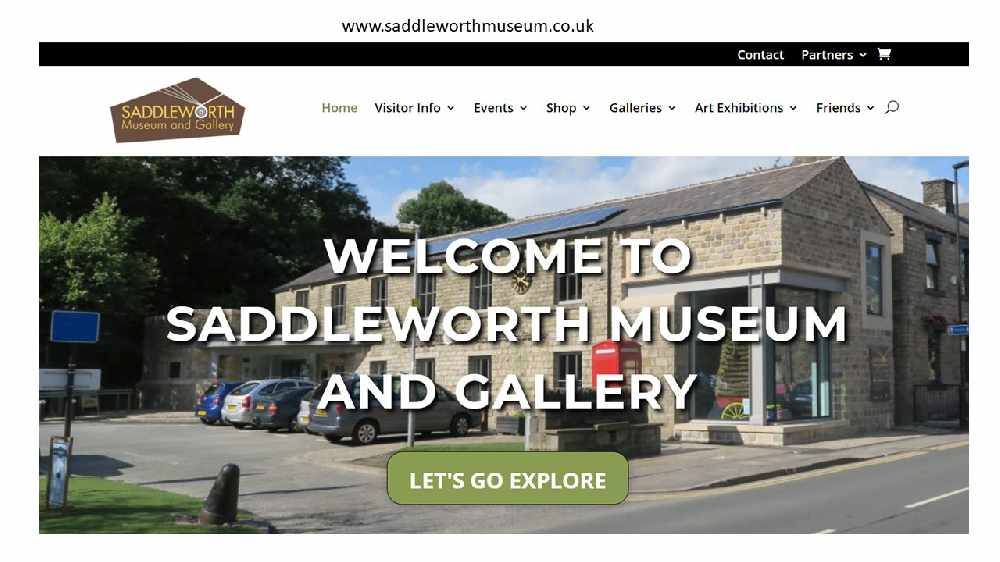 Saddleworth Museum and Gallery has launched a lottery appeal to the public and online sales in its bid to survive, while it also hopes to reopen for the first time since March in a few weeks' time. 
The Uppermill-based venue - which is an independent, fully accredited museum and a registered charity - was ordered to close on 20 March as museums and art galleries were among the first instructed to do so by the government due to the coronavirus pandemic.
In July, museums were provided with extremely strict guidelines on re-opening so the curator, trustees and volunteers at Saddleworth Museum and Gallery invested time and money on the required systems and equipment. But in August, the lockdown rules both in Oldham and nationally changed again which meant the museum had to stay closed.
Now, volunteers at the museum and gallery, on High Street, are hopeful that it may be able to reopen in mid-November but in a very restricted way - with appointments, one-way systems, face coverings and a lack of children's interactive sessions.
But they have had to plan for a quite different medium-term future to have any chance of surviving.
They said in a statement: "The museum hopes the public agrees that it is worth saving a museum that continues to preserve, conserve and showcase Saddleworth's past for future generations and will also continue, once they are beyond the pandemic, to provide a local resource for meetings, lectures, events, art exhibitions and educational activities.
"Some of the decisions made, such as losing our dedicated learning and education resources, have been painful. We will be relying even more heavily on the wonderful support of our "Friends" of the Museum, who have not even been able to hold a coffee morning."
The museum and gallery has recently launched a new website and Facebook page to cope with the new challenges presented by Covid-19.
The website will allow people to book an appointment for a tour of the venue in a Covid-compliant way once it reopens, as well as online shopping, joining their monthly lottery (the 200+ club) and joining the Friends of the Museum group.
The museum is also looking to extend its range of current products and services, such as virtual family research and art exhibitions, as well as offer its old favourites such as a free online quiz to help solve a 200-year-old murder, a "virtual" tour and contact and donate buttons remain.
The museum and gallery's lottery schemes, which started in 2009, ran for 12 months from September to August within the museum's group of regular visitors, 'friends' and volunteers. Each person bought one number which went into a monthly draw - 50 per cent of the fund still goes out in prizes and 50 per cent goes to the museum.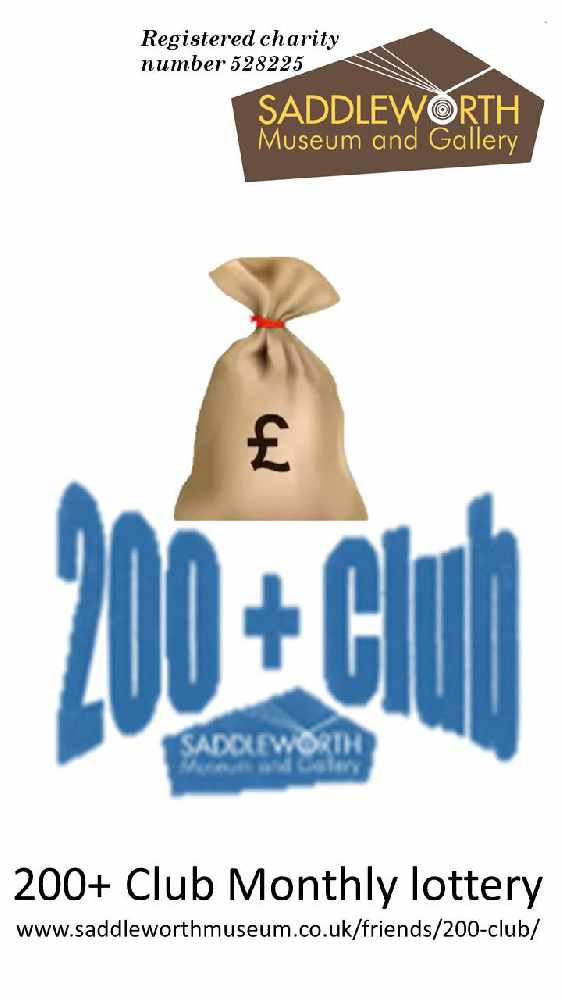 Since those days, an annual bonus draw in December was added and the members would often be found extending their 'investment' to three, four or five numbers - hence the ambition to see around 200 or more numbers sold each month.
This year, the fund will run for 10 months - from November 2020 to August 2021. The cost is £10 (or £9 if you join after 1 November) a number, and the bonus draw will be around Easter time.
The monthly draw will take place around the second Wednesday of each month (traditionally the time of the 'Friends' coffee morning) at either an imaginary, virtual or real coffee morning - either at the museum or in the organisers' front room witnessed by 'Zoom' or 'Facetime' visitors!
Results will be posted at the museum; on their website and Facebook page; and on the Oldham Reporter website.
If you have access to the internet, and an email address, you can either access the online shop on the website www.saddleworthmuseum.co.uk or visit the specific page www.saddleworthmuseum.co.uk/friends/200-club/. Those who have email and prefer a printed joining form can email friends@saddleworhmuseum.co.uk and those who prefer the postal system can write to The 200+ Club, c/o Saddleworth Museum, High Street, Uppermill, Saddleworth, OL3 6HS.
Volunteers added in a statement: "The fund will need to extend well beyond 200 if the museum is to survive and of course, the more numbers they sell the bigger the prizes! The organisers have ambitions to add a zero to the club's name so we hope you, the public, can help them do so. Good luck!"
The museum has also launched a 2021 calendar containing 12 iconic images of old Saddleworth from their archives. They are £7.50 to collect or £10 including postage and packaging. You can order online at www.saddleworthmuseum.co.uk/shop or email sales@saddleworthmuseum.co.uk for details.