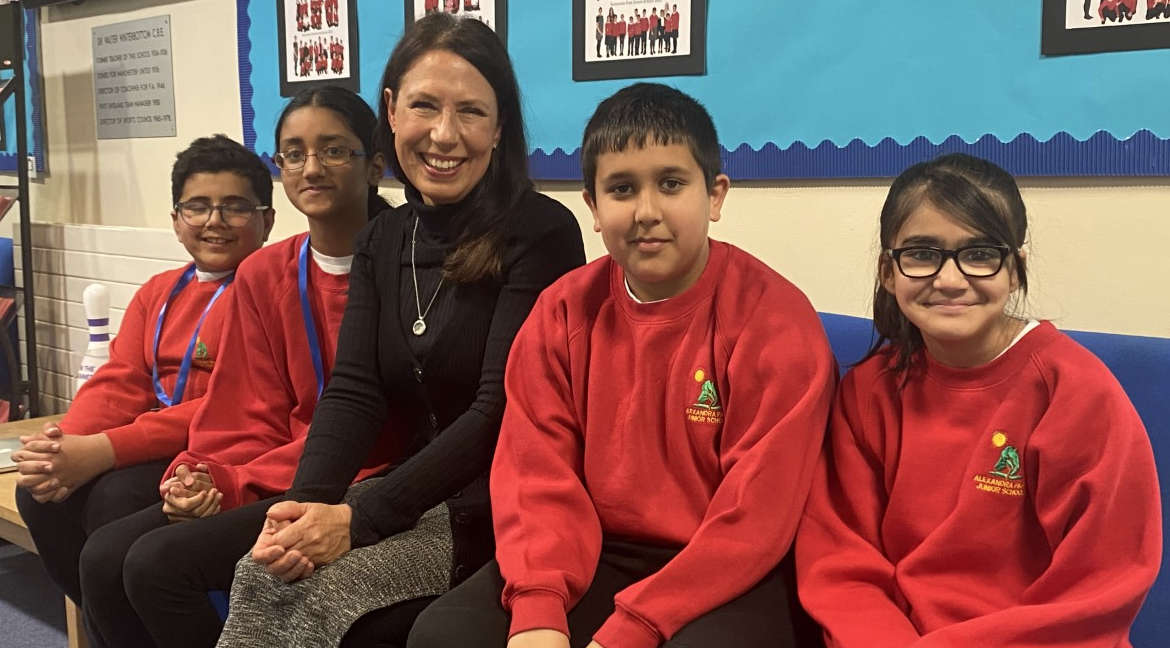 MP Debbie Abrahams met Year 6 pupils at Alexandra Park Junior School, with the rest of the students tuning in online.
Abrahams MP spoke to the children as part of their PSHE curriculum, discussing the impact she has locally.
PSHE leader Samantha Nicholson-Hickling added: "Visits like this are so important to our curriculum and our children. It inspires them to think big, aim high and dream bigger than they ever thought possible.
"I'm also so grateful to Debbie Abrahams for making the time to see us. I'm sure it has had a lasting impact on the children.
"Maybe when they're older, we'll see someone from our school as prime minister! Wouldn't that be amazing?"
Read more from the Oldham Reporter