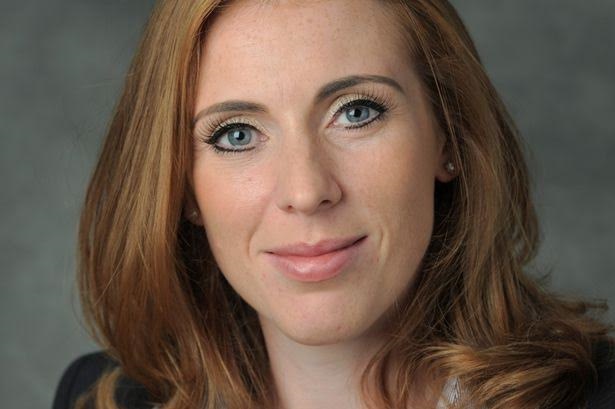 MP for Ashton, Droylsden and Failsworth Angela Rayner.
Ashton, Droylsden and Failsworth MP Angela Rayner praised the "heartfelt and passionate" speeches of her Labour colleagues during a Parliamentary discussion about LGBT education.
The Shadow Education Secretary led an Adjournment Debate on parental involvement in teaching in relation to the Equality Act 2010 brought by Roger Godsiff MP (Birmingham Hall Green).
The debate was tabled following weeks of protests at Anderton Park Primary and Parkfield Primary in Birmingham. Both schools endured months of demonstrations from largely Muslim, but also Conservative Christian and Jewish protestors who took exception to their teaching on LGBT relationships.
Mr Godsiff caused controversy when he told the protesting parents that he agreed with them.
During the debate, Angela Eagle, MP for Wallasey, burst into tears when she stood up to make her contribution, saying "We are not going to get back in the closet, or hide, or be ashamed of the way we are."
Angela Rayner said: "Labour is totally committed to LGBT+ inclusive education in schools, end of.
"The Labour Party has long supported and campaigned for LGBT+ inclusive education in schools, and the achievement of cross party support for legislation this year was a significant step forward in the struggle for LGBT+ equality.
"There is not only a moral imperative to teach LGBT+ inclusive education, there is also a legal requirement under the Equality Act, which all schools must comply with.
"There is no justifiable reason to stop the teaching of these issues. To teach children about relationships and omit the fact that LGBT+ couples exist is fundamentally discriminatory.
"At a time when levels of homophobic and transphobic hate crime are rising in our society, it is more important than ever that we educate young people."
During the debate, Mr Godsiff said sorry for comments he made that may have caused offence.
Angela Rayner added: "Mr Godsiff's apology is welcome. But he can be left in no doubt - after so many MPs spoke so strongly in favour of LGBT+ inclusive education – that we will not be going back in time on this issue, only forward."