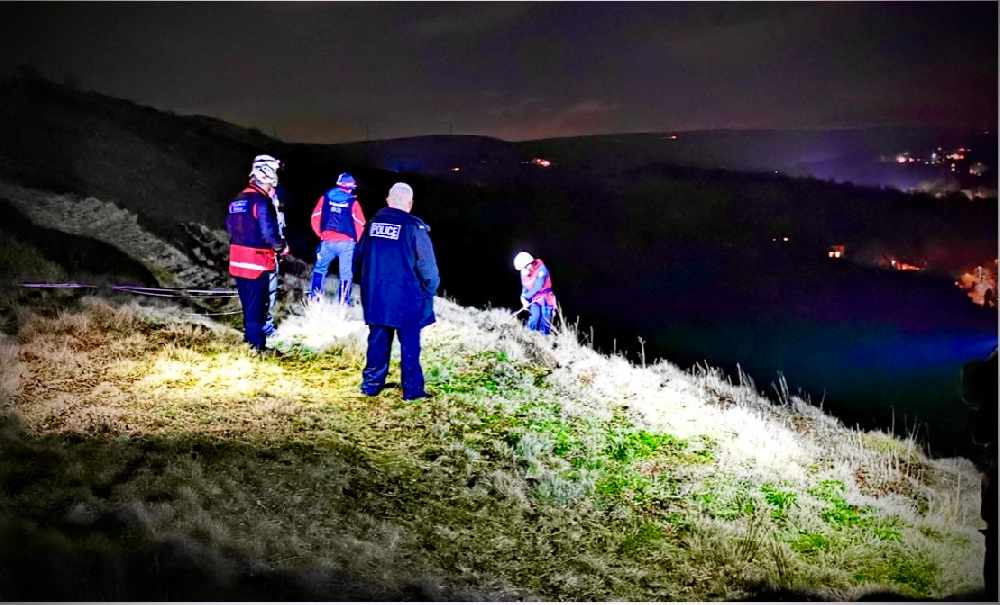 Oldham Mountain Rescue Team turned 22 of their team out on a Thursday night in an operation lasting two hours 15 minutes, to save a man stranded on a ledge in a Newhey quarry with two dogs.
The turnout came after alerts from Greater Manchester Police and North West Ambulance Service and although the man was cragfast on the large ledge, both he and the dogs were uninjured.
Said an OMRT spokesperson: "A decision was made to haul the casualties to the top of the crag. A team member was then hauled back up with one of the dogs, followed by the casualty and the other dog, accompanied by a second rescuer.
"Pictured (below) is Lunar, who was a bit unsure about going in the bag but was much happier once she was back on solid ground.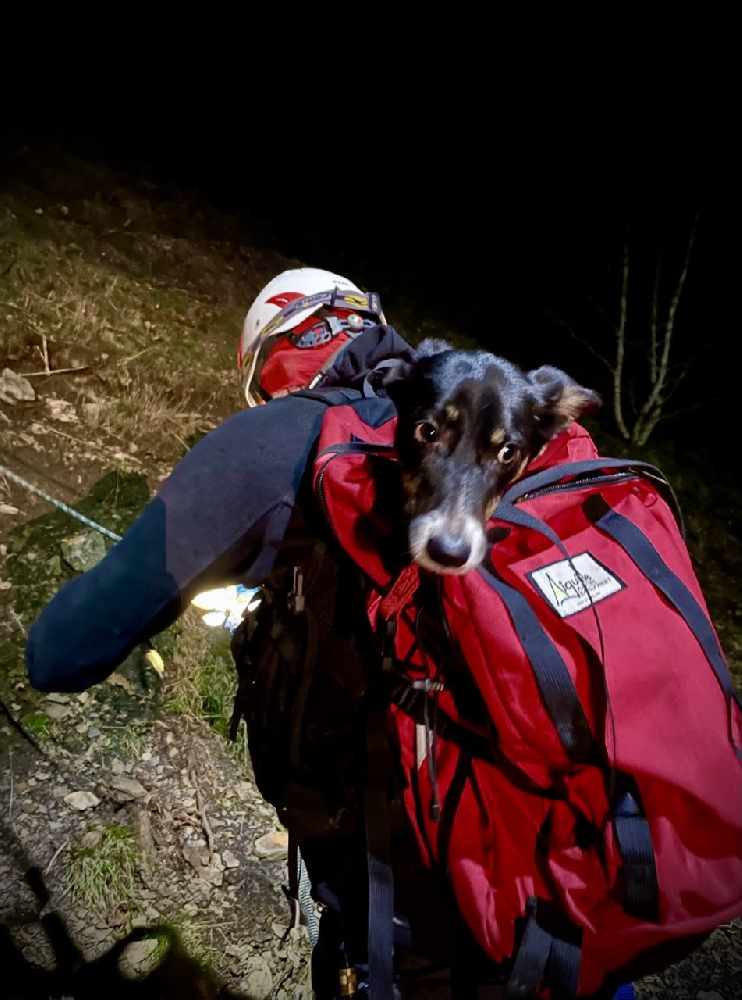 "We dropped the male and the canines back at their car so they could get back home and warm up, then back to base to sort the kit ready for the next job."
Images by Oldham Mountain Rescue Team
Read more from the Oldham Reporter