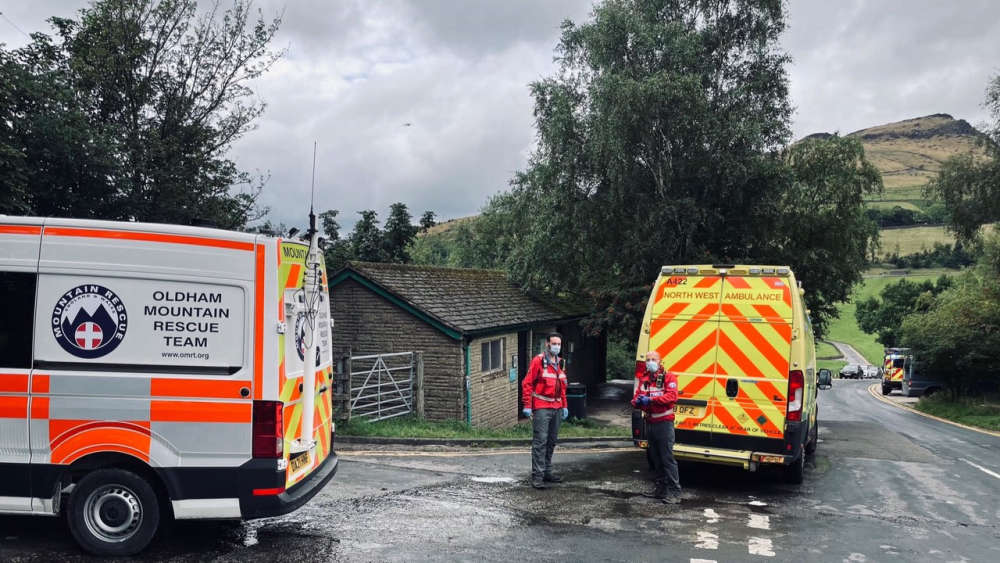 Image: Oldham Mountain Rescue Team.
Seventeen members of Oldham Mountain Rescue Team were involved in a drama near Dovestones at Greenfield on Sunday (15 August).
A walker, part of a large group, was injured after falling down a steep slope.
The team arrived at the same time as North West Air Ambulance Service NHS Trust, which landed some distance away from the casualty site.
The team picked up the paramedics and the injured man was assessed by both teams before being packaged in OMRT's vacuum mattress and stretcher.
He was then transported down the track in Mountain Rescue's mobile unit and transferred to the NWAS land ambulance for onward transport to hospital.
The walking group were also escorted down to their cars so they could continue their journey home.
OMRT personnel were involved for one hour and 17 minutes.
Read more from the Oldham Reporter