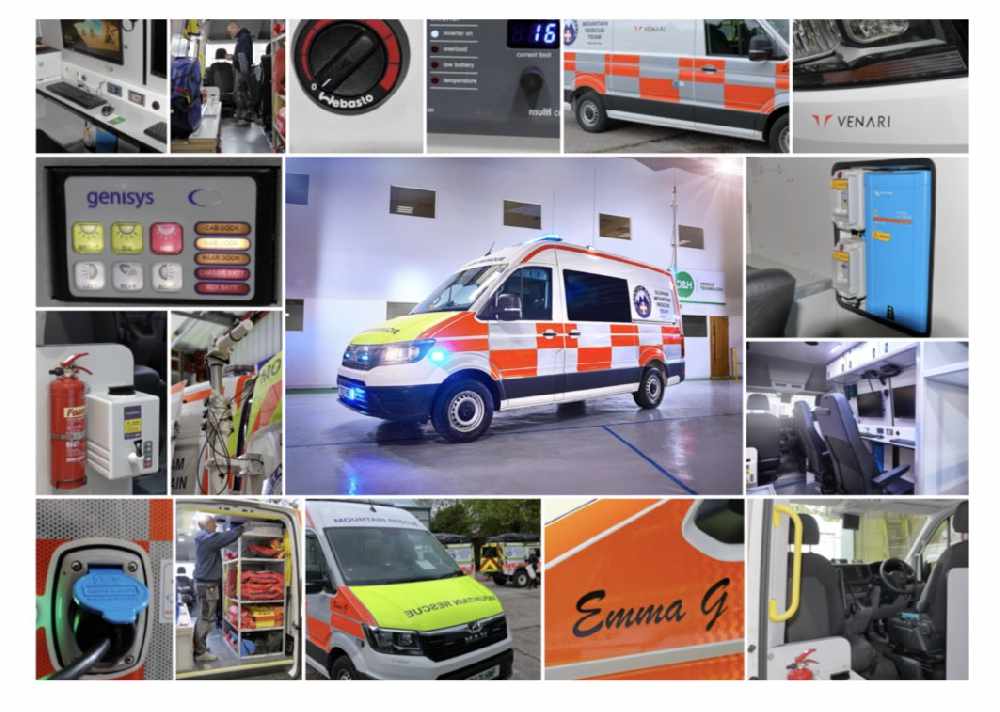 Oldham's volunteer heroes of the hills have taken delivery of a brand new £65,000 control vehicle after a mammoth fundraising effort.
Oldham Mountain Rescue Team began the daunting task to replace the vehicle, which is the nerve centre of saving lives in life-threatening emergencies, just over a year ago.
Now they proudly introduce their new Oldham control vehicle - OM3.
The team's leader Rob Tortoishell said: "We have been staggered and thankful with the levels of support, financial and non-financial, received from all of our supporters and the local community.
"The vehicle will be primarily a mobile control centre for larger, protracted incidents, but also carries a full complement of equipment so it can be used as a response vehicle for local call outs too. It has an upgraded digital radio system and dual screens for mapping and logging, plus a host of other features.
"We are extremely grateful to everyone who has contributed to this new vehicle which will help us continue to assist those in need.
"However, special thanks go to local vehicle builder Venari Group who have worked and supported us tirelessly on this project for the last 12 months - at nil cost.
"Without their dedication, designs and manpower we would not have completed this project as quickly or to level that has been achieved.
"Thanks from all at Oldham Mountain Rescue Team to the team at Venari Group."
Earlier this week, the rescue team said goodbye to a trusty command vehicle, purchased 12 years ago from Woodhead Mountain Rescue Team.
That van arrived in time and proved very useful during one of the area's worst winters, 2009 to 2010, and has been used in 600 incidents acting as a communications hub.
And the van has not finished helping those in distress because the kind-hearted team have gifted it to East Cornwall Search and Rescue Team who were looking for a vehicle to run incidents.
OMRT's deputy leader David Wyatt said: "We wish the van continued success with its third rescue team in sunny Cornwall."
Read more from the Oldham Reporter