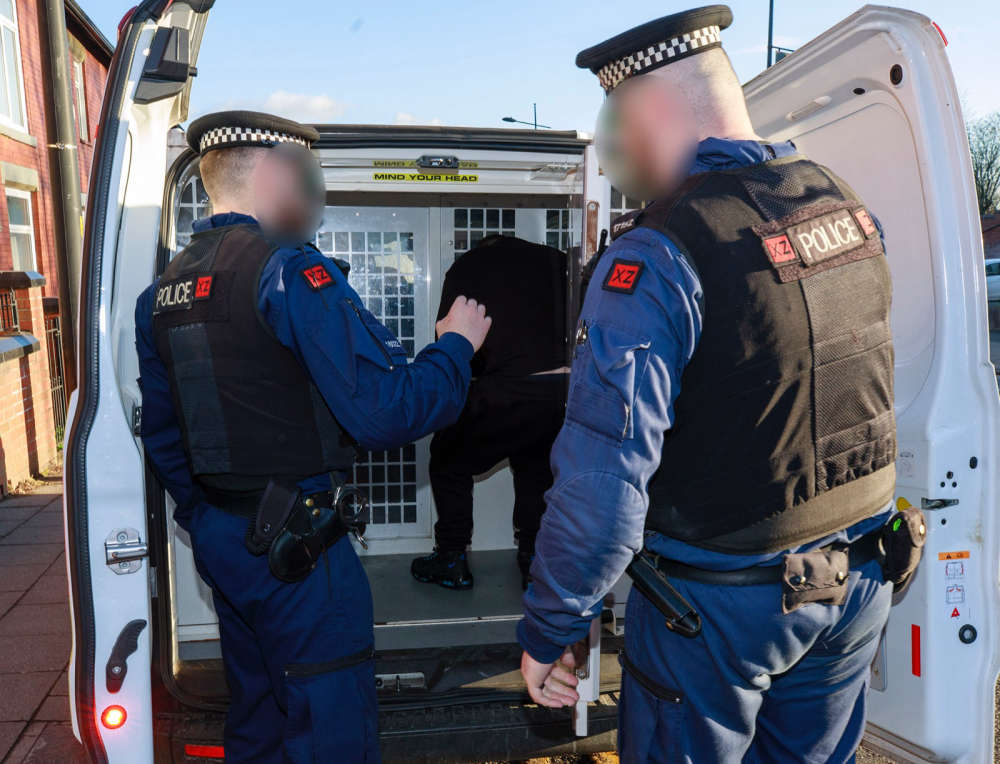 A total of 54 people were arrested in Oldham as part of the latest Operation Avro carried out by Greater Manchester Police.
The day of action, involving resources from all 10 GMP districts, is the sixth carried out by the force taking the total number of arrests to almost 150 since October 2021.
In an early start on Thursday (31 March), the first warrants were carried out at just after 5am, with 30 people in custody by 8am.
Chief Superintendent Chris Bowen, GMP Oldham's District Commander, addressed more than 200 officers, staff and partners at Oldham Leisure Centre to start the day.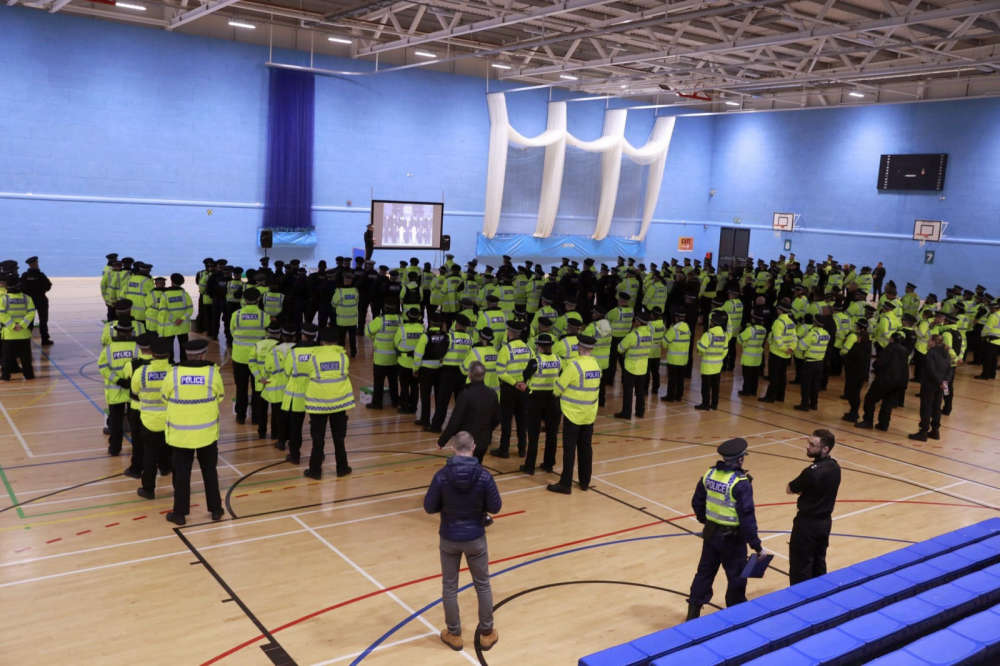 The first raids were carried out at three properties as part of Operation Venetic, where two men aged 35 and 38 were arrested. They have since been charged and remanded to appear at court today (Friday) for drug and firearm offences.
Drugs and a stolen vehicle have been recovered alongside designer clothes and watches under proceeds of crime legislation.
In total, 23 warrants were carried out and four houses searched post-arrest for a range of offences including drug dealing, burglary and robbery.
Seven people were arrested on suspicion of conspiracy to commit robbery as part of an investigation into delivery drivers being targeted. Drugs and cash were also seized during the warrants.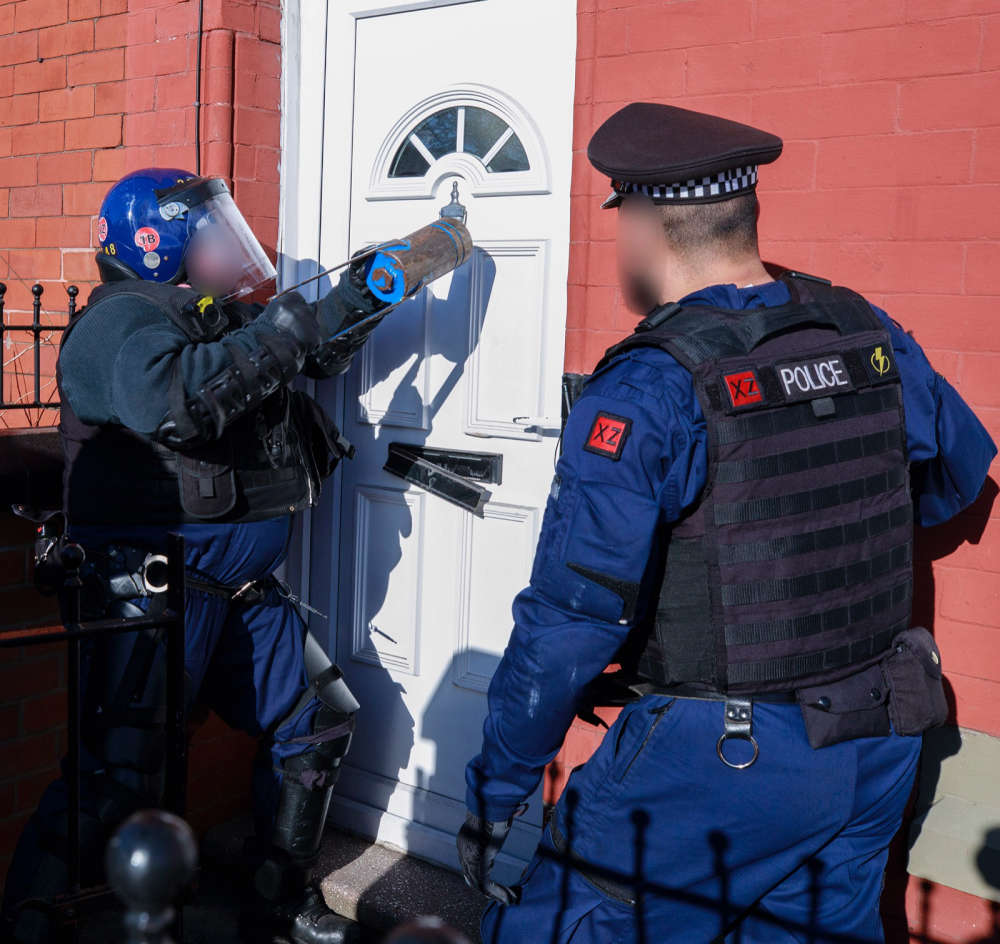 Other community activity included searches and a visible reassurance for commuters around Metrolink stops with Transport for Greater Manchester and GMP's Transport Unit and weapons sweeps.
Officers from the Safer Transport Team were out on the roads of Oldham and recorded a total of 240 traffic offences with 99 of those related to speeding.
A total of 13 vehicles were seized and four arrests made - three for driving under the influence of drugs and one for drink-driving
CS Bowen thanked the Oldham community for its help and support on a 'successful operation' and making Oldham a safer place to live.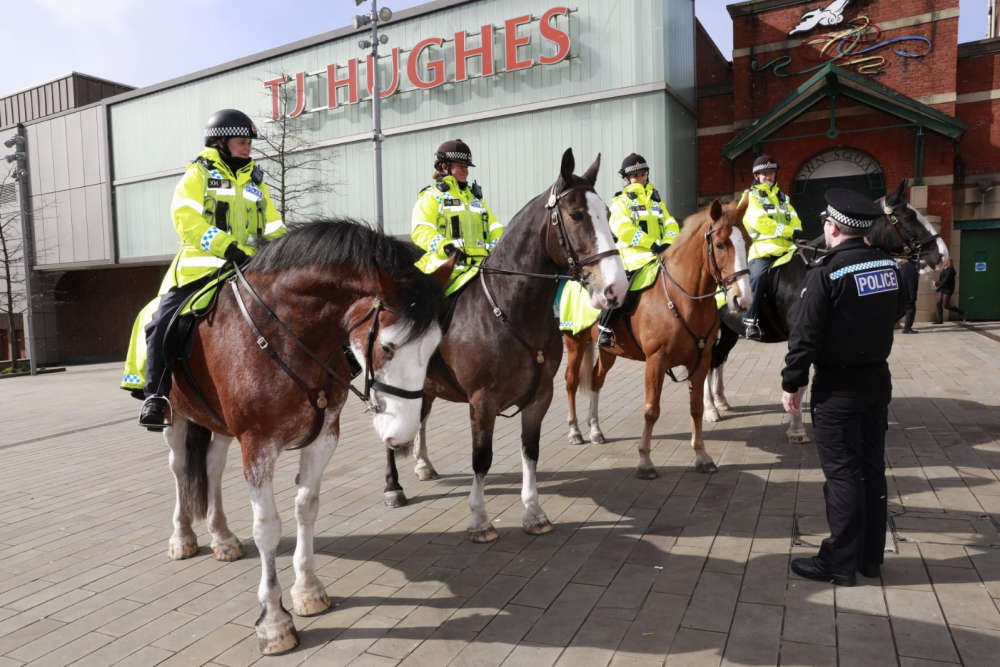 He said: "We were out on the streets at 5am making numerous arrests for offences including importation of drugs, burglary and robbery using information and intelligence from the public.
"We've had an amazing afternoon of engagement with events at Limeside Park and a full meeting of the youth council.
"We will be doing this every month across Greater Manchester - this is about putting GMP on the front foot and criminals on the back foot.
"Avro isn't a one-off big hit for us, though - we have had Operation Vortex in Oldham every month since November which is like a mini-Avro.
"And don't worry if you've missed Avro - if you have any information about criminal activity then please let us know and we will act."
People can find and contact their local neighbourhood officers from the link Your area | Greater Manchester Police (gmp.police.uk) or if you wish to remain anonymous, contact CrimeStoppers on 0800 555 111.
Images by Greater Manchester Police
Read more from the Oldham Reporter