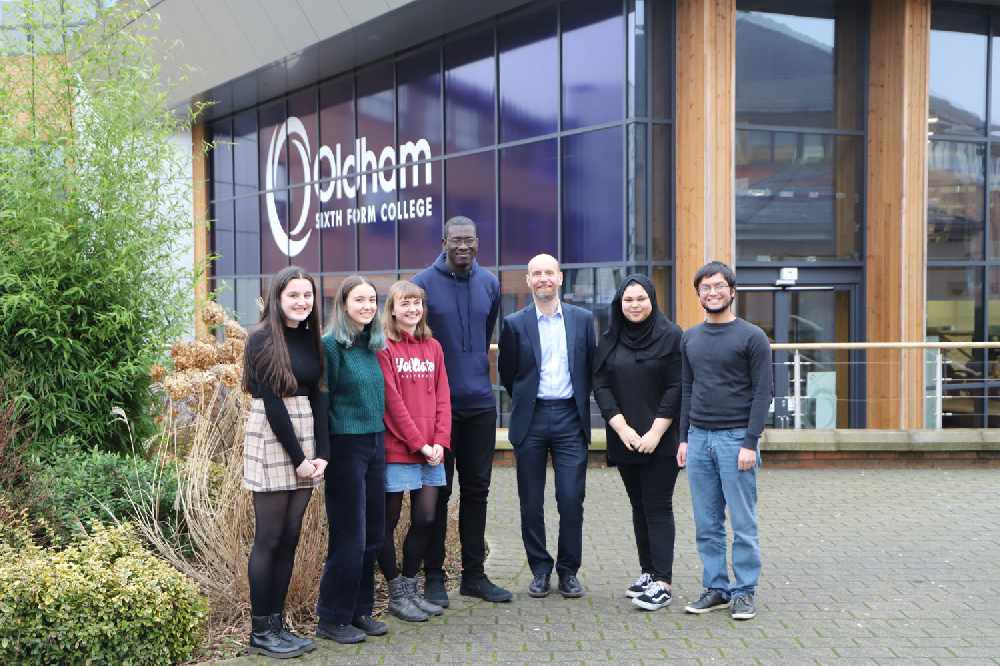 Six Oldham Sixth Form College students have been offered places at Oxford and Cambridge universities for the next academic year.
Megan Bruton (English Literature), Abdulrahman Mamman-Akaaba (Medicine) and Megan Scoltock (Law) have received offers from Oxford, while Tasnim Begum (Natural Sciences), Bridget Atkin (Geography) and Vishal Gupta (Maths) are set to go to Cambridge.
Gaining their places was the culmination of more than a year of extra work by the Year 13 students, who were all part of the Union Street West college's Oxbridge Group.
During that year, they conducted intensive research into courses and colleges, attended weekly preparatory sessions, went on an overnight stay in Oxford, sat mock and real Entrance Exams, and have been through practice and real interviews.
Richard Lee, Assistant Principal and coordinator of the college's work with High Achievers, was full of praise for the six.
He said: "We were thrilled with the offers that the students have received. They have all shown incredible dedication and fully deserve these amazing outcomes. We were really pleased that students have places in such a wide range of subjects too, which underlines the strength of the college across all curriculum areas."
The students themselves are greatly looking forward to their university studies.
For Bridget, it was the appeal of the "world leading research" in Geography at Cambridge that led her to apply, and Vishal is excited by their "rigorous and reputable" Maths course.
Megan Bruton fell in love "with the city and the old buildings and architecture", while Megan Scoltock cannot wait to study "at one of the best and most prestigious universities in the country and the world!"
They were full of praise for the college's Oxbridge Group, describing it as 'invaluable', a 'huge help' and 'amazing'. The group sessions "helped to make the process of applying less scary and daunting", while the "individual support each student has received has been phenomenal."
Oxford and Cambridge have been repeatedly ranked 1st and 2nd in the UK, and both are currently in the Top 10 universities in the world.