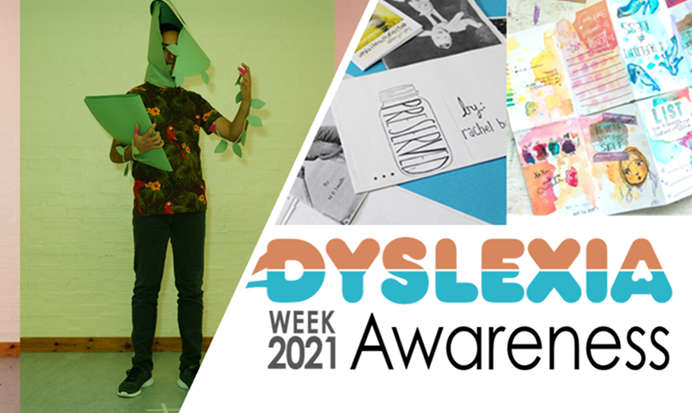 Oldham Libraries and Gallery will be offering sessions for all to mark the annual Dyslexia Awareness Week.
Dyslexia Awareness Week takes place from the 4-9 October and this year there will be a plethora of activities available in Oldham.
Locals can enjoy artist led poetry and photography workshops as well as writing sessions that have been tailored to be completely dyslexia friendly.
You can check out the Benedict Phillips exhibition featuring contemporary art and performance by the Leeds based artist. His work has been inspired by his own life experiences and exploring social and political ideas of difference through various media. More information on this exhibition can be accessed here.
You can also join Benedict Phillips in an opportunity for neurodiverse adults to creatively explore their experiences through writing, making and discussion. This will be in the form of a free workshop that take place on 9 October (Saturday) with sessions from 10am-12pm and 2pm-4pm.
Locals can also pick up a free copy of Quick Read, The Skylight by Louise Candlish. This is a dyslexia friendly, chilling new thriller from the author of Our House.
A Zine Writing Workshop is also available, giving visitors the opportunity to explore techniques used to make visual stories. Find more on this here.
Oldham Libraries and Gallery are also home to a selection of dyslexia friendly books which are available to pick up.
Read more from the Oldham Reporter